Solo travel is not everyone's cup of tea. But, ask anyone who's gone on that solo trip and they're sure to tell you it was their best trip ever. So what's so special about solo travel you ask? Well, the adrenaline rush is just one part of it, but there's a lot more. Human beings explore more and learn more when left to themselves. Besides, stepping out of your comfort zone and exploring the world has a thrill of its own.
My first solo trip was way back in 2014 to Peak District in the UK. First time is always special and if its a solo trip, its definitely worth blogging about. So, here are seven lessons I learned from my solo travel. Study Reveals Older Women Opt For Solo Travelling More Than Others.
1. You Can Have Your Own Clock
This is one of the best things about a solo trip. You can wake up, eat, sleep and head out as and when you wish. There is no need to think of your co-traveler, planning an itinerary or compromising on any simple joys. Just put on your adventure shoes and get exploring. And all you planners, throw away your itinerary and try going with the flow for once. You definitely won't regret. This 22 Yr Old Bangalore Girl Has Already Gone Solo Travelling To 20 Countries.
2. You Will Meet New People
While safety was my top priority while I traveled solo, it actually made me realize the world was after all not a bad place to be in. When people realise you're alone, their perspective towards you changes. You might be terrified at striking a conversation with a stranger at first, but believe it or not its not as dangerous as its always portrayed. Random conversations with random people are memories to treasure. But of course, be watchful of who you are talking to. Its always better to be alert. Solo Travel Makes Sense Whether You're Employed, Married Or Full Of Social Commitments.
3. Gives You A Sense Of Confidence
Traveling is empowering. Solo travel gives you a sense of freedom, confidence and happiness. You've fought your fears, stepped out of your comfort zone and that's a BIG deal. Traveling alone will throw challenges at you and when you know you're the only support system you've got, you begin to trust yourself, thereby feeling more confident.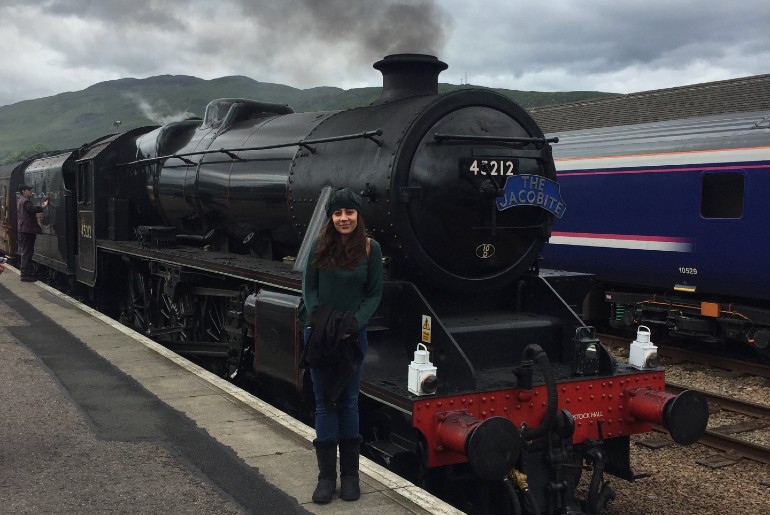 4. You Are Your Best Friend
We all love hanging out with friends. And in the process, we don't realise the joy of spending time with ourself. Watch a sunset, feel the wind on  your face, binge on your favourite food or just go on a long, lazy walk. The more comfortable you get with yourself, the less you dependent you are on others for fun or company. The trip will also make you realise that you will not always have someone to have your back. Everyone has their battles to deal with and we must learn to fight ours. Top 10 Stunning Destinations Around The World To Travel With Friends.
5. You Learn Life Lessons
Traveling alone teaches you to slow down and appreciate the little things in life. When I came across the tiny houses in Peak District, I realised how happy and content we can actually be with minimal requirements. As part of daily life, we crib and complained about so many things, instead of being grateful. It taught me how to be happy with simpler things in life. Most importantly- a simple smile is truly the shortest distance between two people. Studies Reveal That Solo Travellers Are More Intelligent.
6. It Makes You Responsible
Traveling solo means you and you alone are responsible for your actions. When you set out to explore a new place you need to be more cautious and that in turn also teaches you to be more careful. You have no one to blame if something goes wrong and you will have to take full charge of the situation. All this makes you more sensible, sensitive and a responsible traveler. Karnataka Welcomes Travellers With No Screening Or 14-Day Quarantine.
7. A Memory Of A Lifetime
Last but not the least, the trip will leave you with a memory of a life time. For once, you're Facebook and Instagram feeds will not have the same pictures. Yes, the place will be different, but when you travel solo, you are bound to take more pictures of the place than yourself. Besides, meeting new people and living in your time zone will give you stories to narrate when you're back home. Remember, you are not the same person once you've traveled solo!