Yoga is for everyone. There is a common misconception that yoga might be too slow or too boring, but trust Sonakshi Dhamija an Ashtanga yoga teacher from Delhi who states that her elderly student did a headstand for the first time ever at the age of 60 years, all thanks to yoga. It's a bridge that connects the body, the mind and the soul. And to dwell deeper into yoga, we got in touch with Sonakshi Dhamija, who first went on a yoga retreat to Mysore as student in 2015 and today, she is an Ashtanga yoga teacher. Sonakshi shares her inspiring journey with us.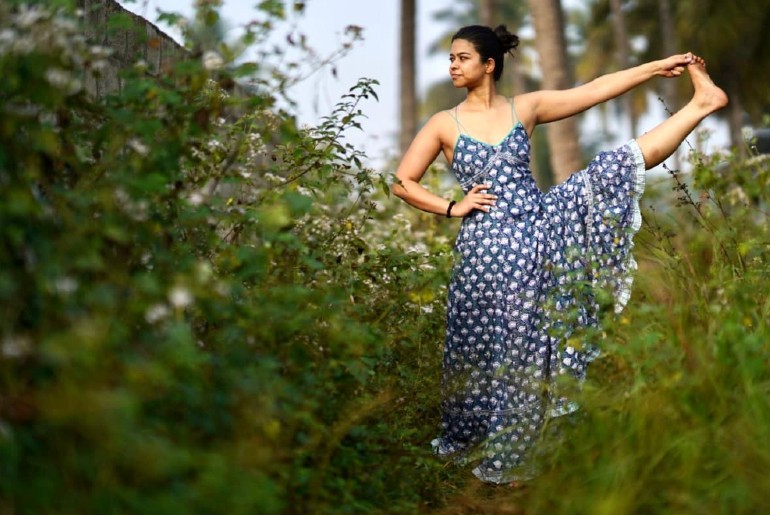 My First Tryst With Yoga In Mysore
While pursuing my Masters in Literature at Delhi University, I remember reaching a roadblock regarding the career path I wanted to take. I was confused about what I wanted to pursue after my masters. And in between those career doubts, I was also tangled in certain personal issues. That's when I decided to pack my bags and just head to Mysore for two weeks. The urge to try something new and make good the winter break that I had in hand, I got myself enrolled at K Pattabhi Jois Ashtanga Yoga Institute. Let me tell you, I'd never done yoga seriously before this.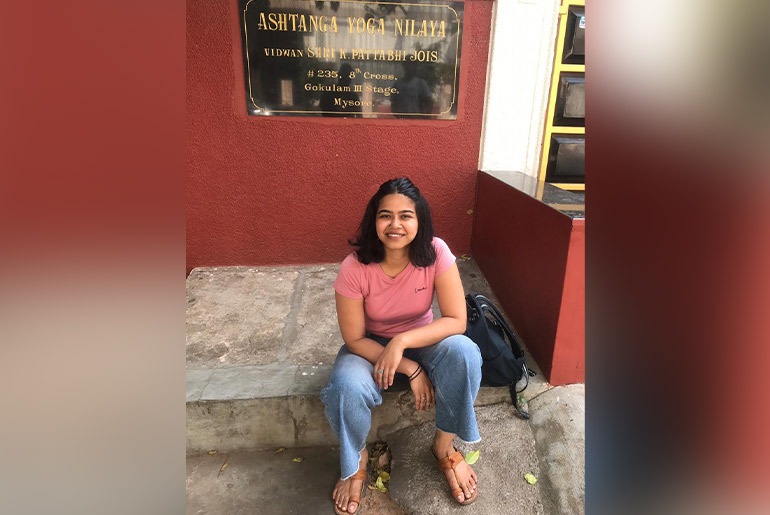 Also Read: 8 Must-Visit Yoga Retreats In India For A Rejuvenating Experience
So I entered the institute for my morning yoga classes, I was taken aback by the melting pot of culture. People from all across the world gathered for sessions enthusiastically. And I didn't even know what was Ashtanga yoga! This is a 5000-year-old  physically demanding style of yoga which involves the usage of 8 limbs.  It's known as 'Yog Chikitsa' in Sanskrit as this is a style of yoga that helps you get rid of health issues.
So when I started practising Ashtanga yoga at the institute I have to admit I was initially bored. But once I got into the flow of things with my guru, it enlightened me. It left me feeling patient, rejuvenated, refreshed and whatever I learnt in Mysore, the Ashtanga yoga capital of the world, I took back with me to Delhi.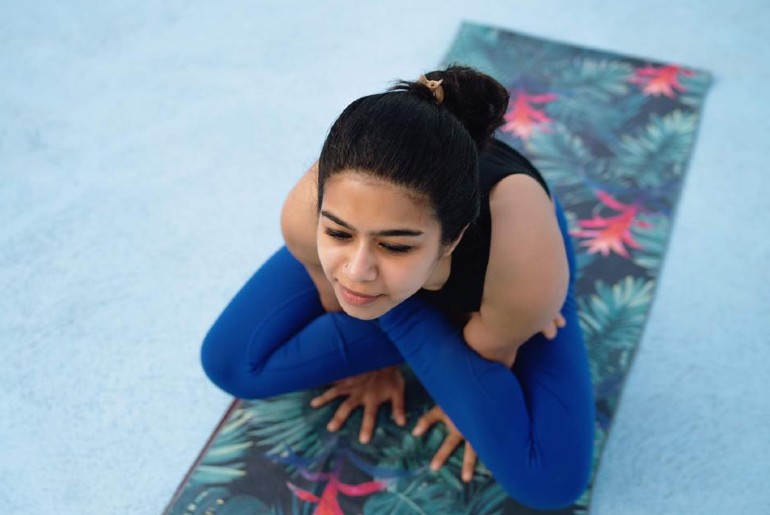 A Gap Year Of Self Exploration
I continued my yoga practice in Delhi. And once I completed my masters, I decided I wanted to take a gap year, before I pursued my MPhil. What can I say, the tiny seed of yoga that planted my mind in Mysore was slowly germinating. So I started my gap year by visiting a yoga ashram in Rishikesh. I lived them for a month and learnt yoga. There's also an iconic ashram in Rishikesh which was visited by the Beatles.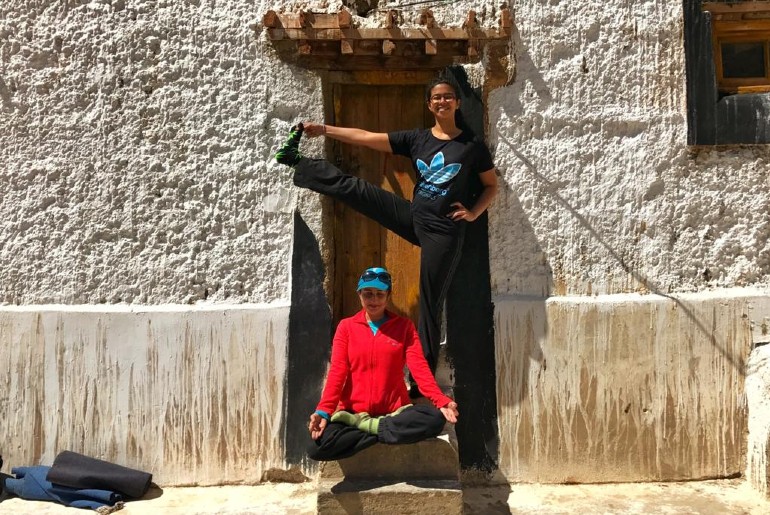 This gap year also encouraged me to take up some really adventurous treks like the Pindari glacier and Roopkund trek. Once I explored different styles of yoga, I could understand over time that yoga is a way of life. Thanks to yoga I could see a significant change in my mental and physical well being. I developed alot of patience, starting sleeping on time, felt healthy and physically active and that's just the beginning of all the goodness.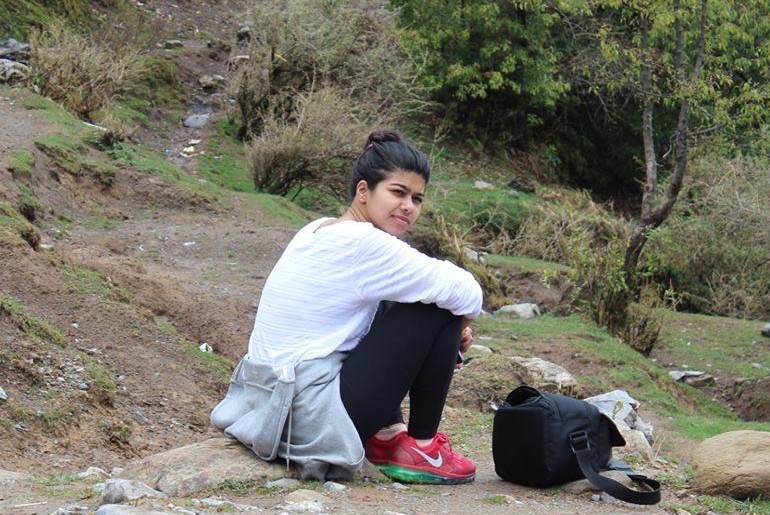 In an attempt to explore more of yoga and myself I travelled back to Mysore and studied Ashtanga yoga thoroughly. And this style of yoga felt right for me.  Yoga made me a patient person, gave me alot of clarity, made me more aware of the kind of energy I want in my life. The most important thing of all, it taught me to say NO. When there's a deep connection between the mind and body, you automatically know what's good for you. And you subconsciously start living a healthier life. And you can lead a healthier life no matter what, whether you travel or even during a daily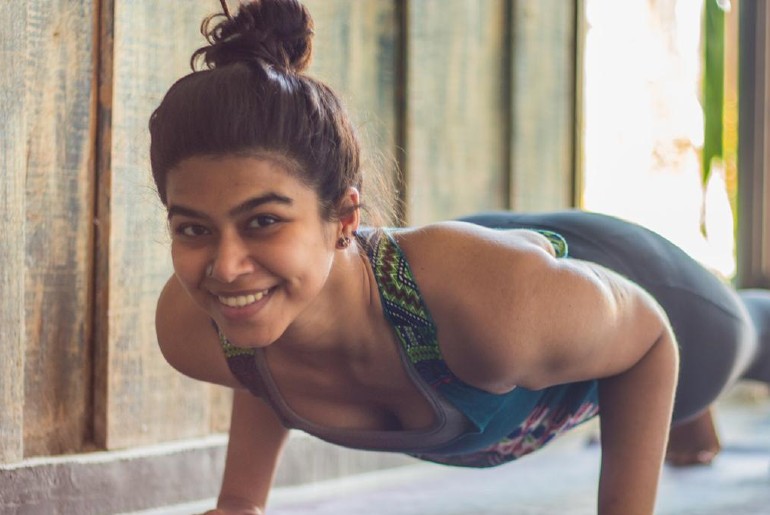 Becoming A Young Ashtanga Yoga Teacher At The Age Of 23
The fact that I got into it at a pretty young age, gave me a whole new perspective towards where I wanted to be and what I wanted to do with my life. I could connect to it and I wanted to help others through Ashtanga yoga, the way it helped me.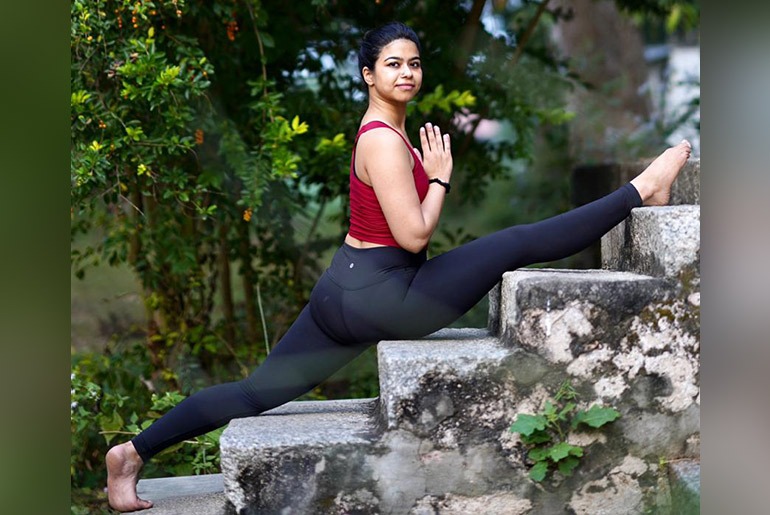 So I became an Ashtanga yoga teacher at the tender age of 23 in the year 2017. And today I take group classes and private classes for more than 15 people for all different age groups. In fact, I have an elderly student who did her first ever headstand at the age of 60 years while practising Ashtanga yoga.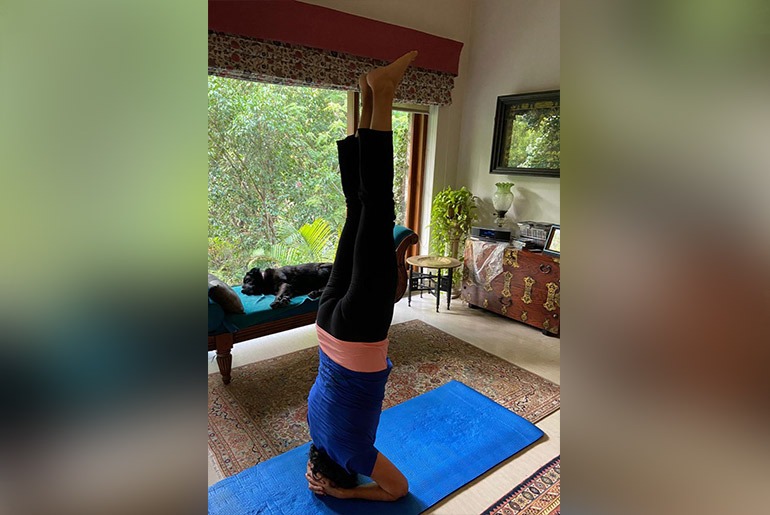 Transforming The Lives Of My Students Is The Greatest Job Satisfaction
And let me tell you that teaching yoga to my students, imparting my knowledge seeing them transform in little ways gives me the greatest job satisfaction. This is the most valuable reward. Let me break common myths about yoga for you all. You don't have to necessarily do yoga early in the morning. You can do it whenever you like throughout the day. And there is absolutely no problem in practising yoga as an exercise. It shouldn't be intimidating, it for everyone after all!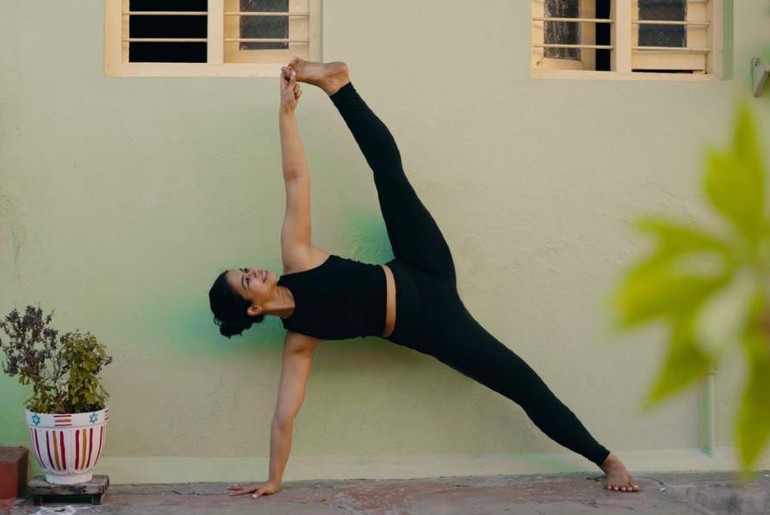 In fact, I would go ahead and say that its a one-stop solution for all your problems. And in spite of pursuing yoga full time since 2015, I'm as much of a student as a teacher. And I love travelling back and forth to the institute in Mysore or the ashrams in Rishikesh to continue to hone my knowledge and fill my cup, so I can pour my teachings into the lives of my students.
So today I want to say that anyone can practice yoga. If I could plunge into this unknown world, with zero experience in body movement, then so can you.
As Told To Sanjana Shenoy