If the coronavirus pandemic wasn't stressing you enough, then the bird flu in Rajasthan, Madhya Pradesh, Kerala, and now also in Delhi, definitely will. Kerala has confirmed the H5N8 strain of Avian Influenza in parts of Kottayam and Alappuzha. This case came to light after around 12,000 ducks died in both the districts in the last week of December. And now, citing the death of many birds, Delhi Chief Minister Arvind Kejriwal has banned the import of birds in the Capital.
Dead Crows Test Positive For Bird Flu In Red Fort
The Archaeological Survey of India closed the Red Fort to visitors on Tuesday after dead crows tested positive for bird flu. The monument will remain closed for visitors till January 26, Republic Day. Authorities have declared it a surveillance zone now.
Birds In Delhi & Maharashtra Die Of Avian Flu
As many as 91 crows and 27 ducks were found dead across 15 Delhi Development Authority parks. Maharashtra too had confirmed the presence of avian flu with where 800 chickens died of the flu at Murumba village in Parbhani district. Besides Delhi and Maharashtra, the outbreak has been confirmed in Kerala, Rajasthan, Himachal Pradesh, Madhya Pradesh Haryana, Gujarat and Uttar Pradesh. Bird flu has been confirmed as the cause of death of around 900 hens at a poultry farm in Maharashtra's Parbhani district.
The Delhi government has also shut down some parks which receive a large number of birds. Earlier, Rajasthan witnessed the death of around 300 crows in Jhalawar and Jodhpur districts in just one week. Madhya Pradesh's Indore also found carcasses of 50 crows.
Delhi Govt. Bans Bird Import And Shuts Down Parks Amid Avian Flu Scare
Delhi CM Arvind Kejriwal has banned the import of birds after the death of over 50 birds in the Delhi NCT region. Delhi's Sanjay Lake area has been declared as an 'alert zone' after the death of around 17 ducks. Around 24 crows died in the Jasola Park. To curb the spread of the disease, the government has shut down Sanjay Lake, Hastsal Park, Hauz Khas Park and some other biodiversity parks in the Capital. According to a Tribune India report, Dr Rakesh Singh of the animal husbandry unit has said, "We received information about the death of crows in Dwarka, Mayur Vihar Phase 3 and Hastsal village in west Delhi. However, it is yet to be ascertained if bird flu infection is the reason." The authorities have taken the samples of the deceased birds to ensure if they have died of bird flu or not. Meanwhile, Delhi has mandated 7-day quarantine for people arriving from the UK. 
Kerala Sounds Alert For Bird Flu As 12,000 Ducks Die In Few Days
Kerala sounded an alert for Avian influenza in Kottayam and Alappuzha districts. Out of the 8 samples sent to a Bhopal based laboratory, the Bird Fly is detected in 5 samples. Minister K Raju stated to NDTV, "According to the established guidelines, birds in 1 km radius of the affected areas will be culled to contain the spread." The minister revealed that 12,000 ducks died in the last few days and another 36,000 will most likely be culled. Farmers will be given compensation after discussions with the Chief Minister. In March last year, Mysuru reported a bird flu outbreak.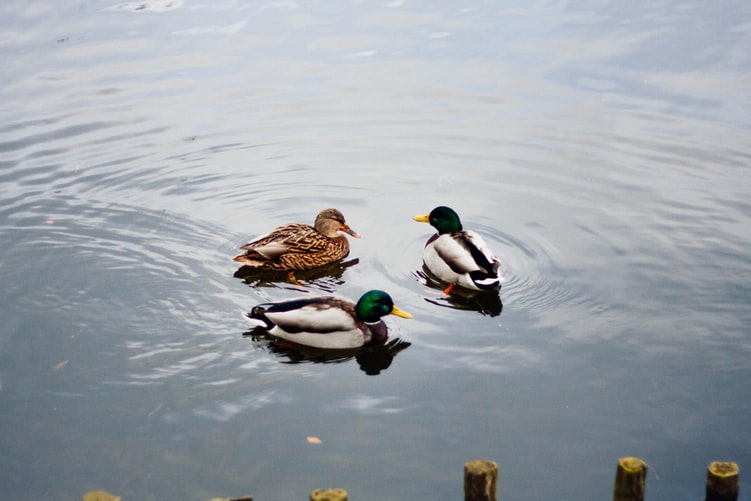 Also Read: Uttarakhand Has India's First Pollinator Park With 40 Species Of Butterflies, Birds & Insects
Rajasthan & Madhya Pradesh Witnessed Widespread Deaths Of Crows In Past Few Days As Well
Prior to this, Rajasthan reported bird flu after 300 crows dead in the state in just one week. On December 3, around 7 crows were found dead at the famous Jal Mahal. Apart from Jodhpur and Jhalawar, bird death has been reported in Baran and Kota too. But according to India Today, experts are yet to determine whether the deaths of 52 peacocks and 14 birds in a Nagaur village were due to bird flu or poisoning. In Indore, Madhya Pradesh, carcasses of 50 crows were found. Authorities then launched a drive to identify suspected bird flu symptoms in the area.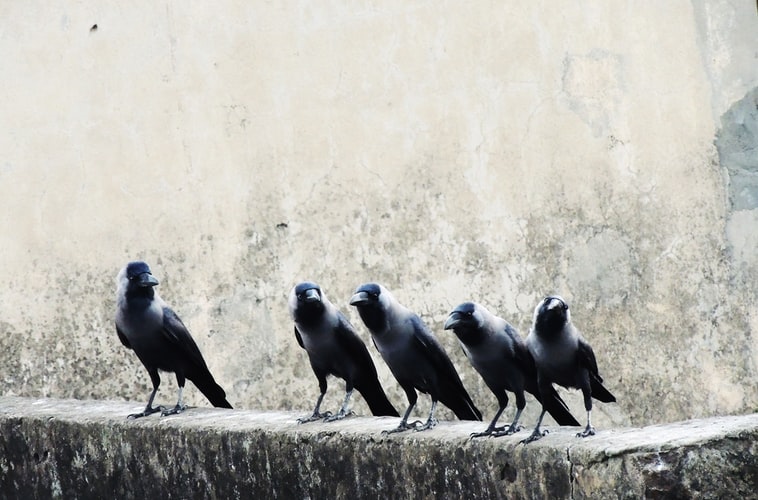 Also Read: Kerala Has The World's Largest Bird Sculpture
In the past, bird flu has spread to humans and proved fatal. SO, Rajasthan has imposed prohibitory orders in areas where bird flu has been identified. And the government might go a step ahead and even cull poultry if located within one kilometre of such areas. Meanwhile, it's better to stay cautious. If you wish to travel to Jaipur, here's a virtual video to keep your spirits going.