Air India, after moving to the Tata group this January, had given the impression that its services would be customer centric and incomparable. However, the airlines seems to be falling short in providing even the basic services correctly. During a flight, scheduled from Kochi-Sharjah, passengers received meals which were expired. A passenger, from Palakkad was the first who noticed that the food served had expired. He later, confirmed that all the other passengers too, were served the same.
Air India Receives Backlash For Serving Expired Food On Flight
This is not the first time that the airlines had been criticized for its services. Earlier too, Air India has cancelled an delayed flights that led to a chaos among passengers. In this incident, Air India Express IX 337 served expired food to its passengers on board. Later, the flight passengers could only drink water and get through the flight. Most of the food products to be served on the flight were expired and stale. There were also several tweets which surfaced on Twitter regarding the incident.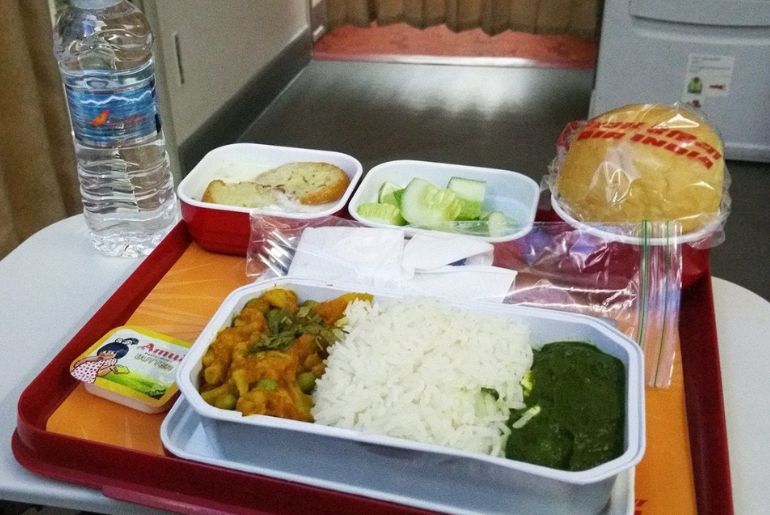 Also Read – Air India Flight Makes Emergency Landing In Kolkata; Whats's Causing The Frequent Mishaps
The Airlines' Take On This Incident
Air India Kochi to Sharjah flight were serving complimentary breakfasts to the passengers when this goof up came to light. Speaking to The New Indian Express, an Air India spokesperson said that this mistake must be from the caterer's side. The airlines had strict operating procedures and an investigation has been launched. Air India also conveyed that strict measures would be taken against any party involved in the incident. As per The New Indian Express, Air India has been serving expiry and stale food to its passengers for quite some time now. Reportedly, most of the food products are either expired or nearing the expiry dates.
Also Read – Heartwarming Video Of Air India's Cabin Crew Calming A Baby In Flight Goes Viral
View this post on Instagram