Long weekends are for chilling out and possibly making a quick road trip out of the city. After a couple of hours of driving, you're already there to refuel your batteries. While the pandemic has given a huge blow to the entire country, but with mounting cases and prolonged restrictions, Maharashtra is having a tough time. Here are some beaches near Pune that make for some great weekend getaways to refresh your mind after being locked at home for so long!
1. Velas Beach
Velas is a small coastal village that falls in the Ratnagiri district of Maharashtra. But what's special about this village is that the Velas beach is a nesting site for hundreds of Olive Ridley Turtles, one of the most treasured species of marine turtles. These turtles are categorised as Vulnerable by the IUCN Red List as their numbers are declining steeply. You can put up in homestays and support the locals by gorging on some delicious home-cooked meals and experiencing the Konkan culture up close.
Distance:190 Km
Also read: 5 Nude Beaches Of India That Must Have Missed Your Eyes
2. Kihim Beach
Everyone's favourite Alibaug is a coastal town in the Konkan region of Maharashtra, India. If you have already visited the Kashid beach hundreds of times go to Kihim beach to spend that most romantic weekend with your bae. There are many beach properties near Kihim beach near Kihim beach that will ensure you have a memorable getaway.
Distance: 140 Km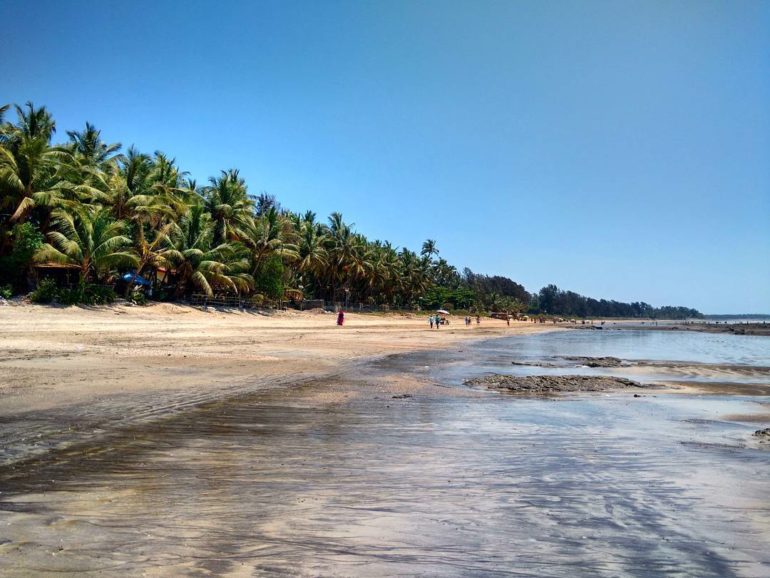 3. Mandwa Beach
With the blessing of the Arabian sea, Alibaug has proved to be the perfect weekend getaway destination. An added benefit is how close it is to Pune. All you have to do is hop on a ferry and boom! You've just entered a paradise where beach goals become a reality. You can chill by the Nagaon, Mandwa beach, visit the 400-year-old Ganesh Temple or just spend your day chilling in a hammock by the sea. And be home by night ready for the next hectic day.
Distance: 143 Km
Also read: 5 Most Secluded Beaches In Pondicherry To Explore Before They Become Mainstream
4. Murud Beach
If you're wondering how you can make your weekends more interesting, then we have a great recommendation for you. Folks in Maharashtra, visit Murud beach in Dapoli this weekend. It's not your ordinary beach. You can actually spot dolphins here. We're not kidding. Perch yourself in a small boat and watch a school of dolphins frolicking about in the clear waters, against the backdrop of a beautiful sunset. It will be a small but enriching pleasure of life, that you mustn't miss out on.
Distance: 179 Km
5. Manori Beach
Manori is one and a half hours away from Central Mumbai. To get to Manori, you will have to drive to the northern suburbs of Mumbai. Located near the famous Gorai beach, there is a beautiful coastal village on Manori island. With churches, temples, and secluded beach huts, the place is sure to remind you of old Goa. If you wish to spend a night at Manori, you can park yourself at the cottage-style bungalows lined along the beachfront. The government lit it up with LEDs by the local government, and it will remind you of Baga beach at night. Also, Watch The Arabian Sea Turn Shades Of Red At This Maharashtra Beach Covered With Red Pebbles
Distance: 189 Km
Tell us in the comments, which of these beaches have you been to?