We all love pizzas. We all love sushi and we all love ice creams. Well, what if you could eat it all wrapped in one dish? Sounds exciting? iScream at La Mer Dubai now serves pizza and sushi ice creams and we're so ready to up our food game. The quaint, little parlour is also known to serve some of the whackiest flavors in town. Stepping away from cliche chocolates and strawberries, iScream lets you dive into over 44 flavours, you would have never tasted before.
Also read: Hidden Ice Cream Spots In Dubai You Must Indulge In
Bite Into Pizza & Sushi Ice Creams At iScream Dubai
Give your regular pizzas a miss and try pizza ice cream! The 'dessert' pizza comes on a bed of cotton candy, topped with four scoops of ice cream and finished with four toppings of your choice. And, if you wish to experiment a little more, try the sushi ice cream. This one's got a thin layer of green crepe topped with cotton candy, and ice cream, which is then rolled and cut, just like a sushi. The cotton candy is prepared fresh in the parlour and can be either pink or blue in colour.
Also read: Binge On Gold Desserts, Gold Pasta & More For AED 600 At This Dubai Restaurant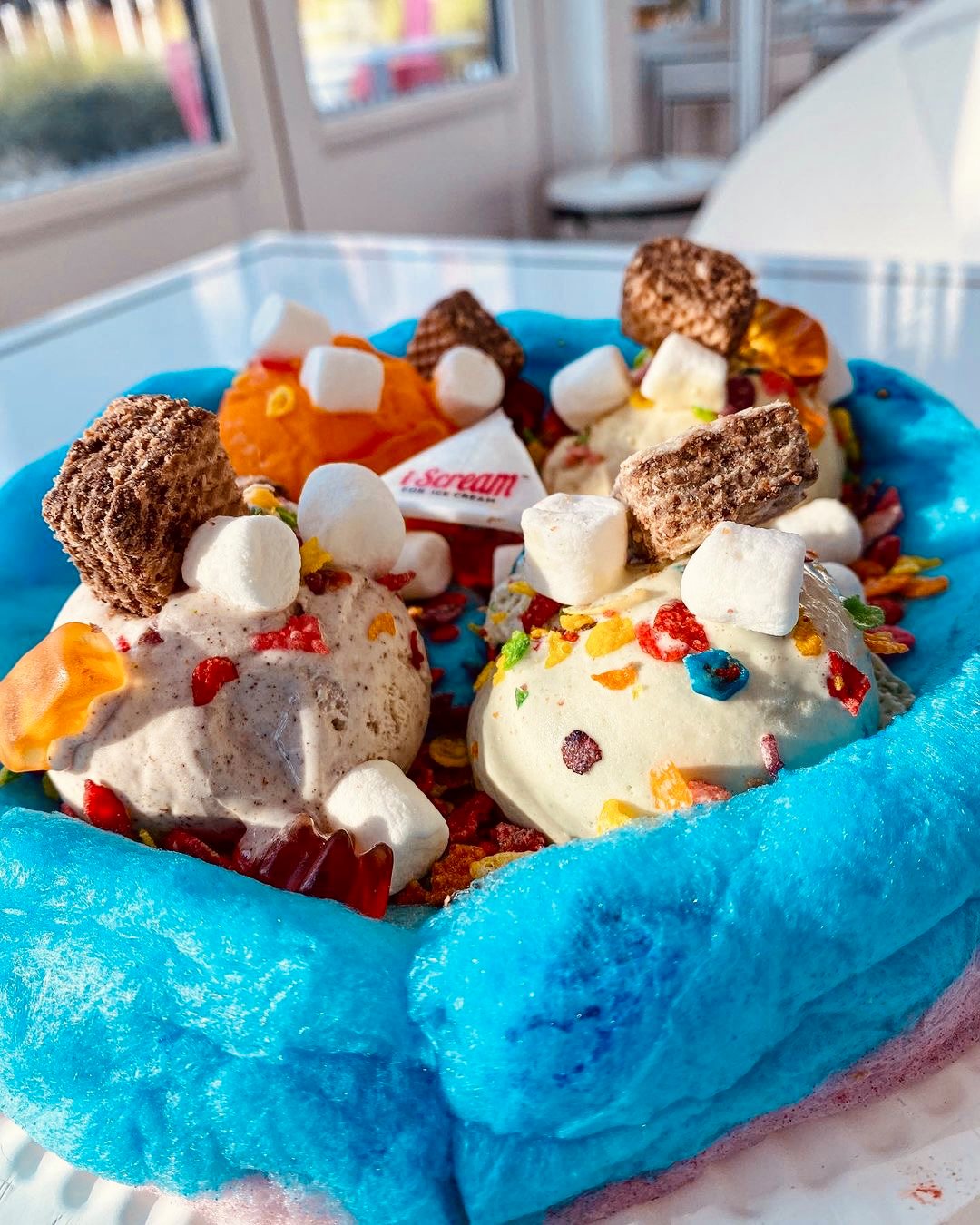 Pizzas and sushi ice creams aside, iScream also serves ice cream in a burrito. The Burrito ice cream consists of cotton candy, your choice of ice cream and a topping. Once it is prepared, it is flattened by hand and a scoop of ice cream is added to it. The combination is then rolled together like a burrito and cut in half. The dish is then topped with the customer's choice of toppings.
Also read: Ghost Toast Is The New Dessert In Dubai That We Can't Stop Talking About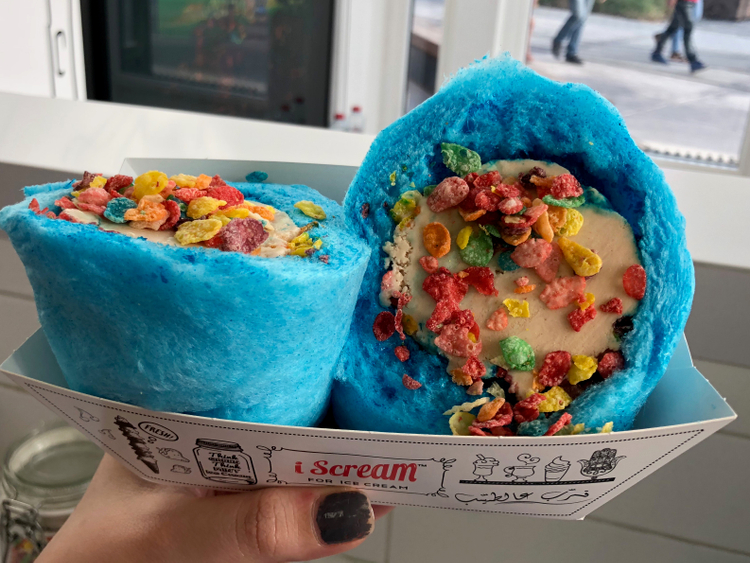 The flavors are nothing short of a burst of happiness, hitting those taste buds right on. From the classic but astonishing vanilla to a world tour of flavors such as Curry, Halawa, Ube, Emirati coffee, Saffron and even a FLAMING Wasabi, you are sure to find your favorite right here. Oh! And just in case, they've got your Soft Serve Ice Cream covered too!
Apart from their unique scoops, they also have a few 'Super Heroes' that would melt your eyes and heart. The Super Heroes come with a combination of pastry, bread, cakes and lots more to make your iScream adventure a memorable one. They take their ice cream sandwich (or Sahara as they call it) pretty serious. Unlike other sandwich ice creams which has a dollop of ice cream stuffed in between oreo biscuits, iScream brings to you 'real' bread sandwiches.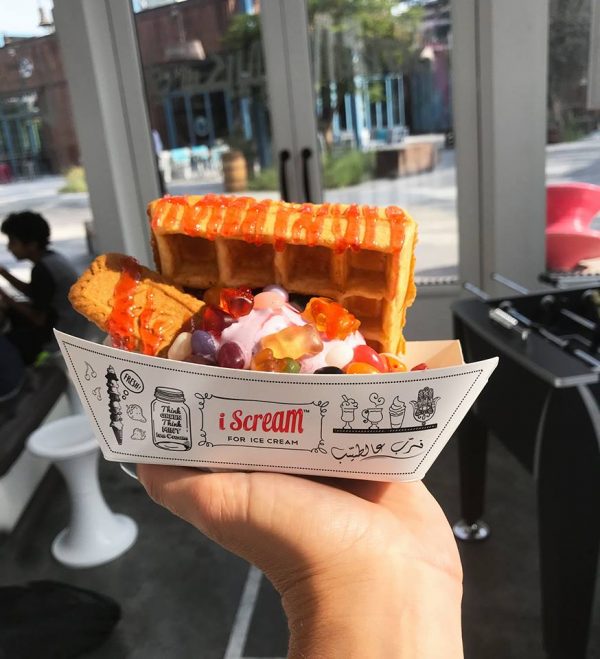 These guys craft their sandwich ice cream with actual bread- think ciabatta bread, burger buns, croissants, muffins, crepe, waffle, cotton candy, brioche and a lot more. If bread is not your thing, try the Grand Master Supreme- a waffle cone with 'all you can have' toppings or simple dunk a dollop of your favourite ice cream into a beverage and enjoy a 'Brain Freeze'.
Deets
Location: Central, La Mer, Jumeirah 1
Timings: 10:00 am – 12:00 midnight
Contact: 04 2208648