West Bengal government's development agency is coming up with a tourist circuit, connecting the coastal town of Digha and seaside resort Mandarmani along the 29.5 km-long Marine Drive route. An official from Digha Sankarpur Development Authority said that the work is under execution and almost complete. The idea is to help tourists to explore the whole stretch and enjoy the scenic beauty.  
Scenic Marine Drive In Bengal
The official from Digha Sankarpur Development Authority explained the idea of coming up with this plan. He said that there is no integrated circuit to connect Digha, Sankarpur, Tajpur and Mandarmani. This is the reason why tourists cannot explore the stretch all at once. Tourists have been visiting only one spot and returning back.
The Marine Drive will entice tourists to go on a 3 to a 4-day trip to discover the splendour of Purba Medinipur's coastal regions. People can easily go to any of the four spots and explore the whole stretch of the scenic marine drive. The project began back in 2018 with an investment of ₹173 crores. To improve communication, three new bridges have been built along the Marine Drive route at Nayakhali, Jalda on the Champa River, and Soila on the Pichhaboni River.
View this post on Instagram
Also Read: Bhutan Is Open For Tourism! Check Out The New Entry Rules For Tourists!
Tourists Can Explore Multiple Tourist Destinations At Once
The distance will be reduced by 10 km for all the tourists who wish to explore multiple tourist destinations at once. A bird aviary in New Digha and a nature trail with Butterfly Park which will be 1 km long are also under consideration. Plans to create a huge water body and a migratory bird nesting area about 500 metres from Digha seashore for migratory birds are being considered too.
Sea water entering through the creek created a lake. Around four to five migratory birds have been spotted in this lake.  The plans are to convert this place for migratory birds as another tourist attraction. The other two attraction points will be Jagannath temple in Digha and Kali temple in Sankarpur. There will also be another attraction close to the scenic Marine drive featuring the confluence of the sea and Champa river.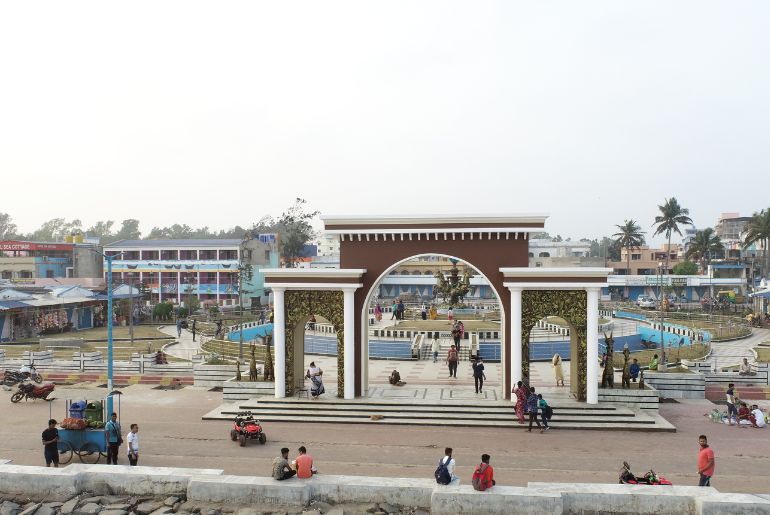 Also Read: Thousands Flock To Marine Drive On Sunday To Catch A Typical Mumbai Sunset
How excited are you about this new place in Bengal? Let us know.
Cover Image Courtesy: Website/ Digha Sankarpur Development Authority