We've all scrolled through Insta feeds with grids of beautiful smartphone shots. The marvellous night sky, the breathtaking waterfalls, a drooling plate of pasta, or that captivating portrait! And while practice is key to any art, tools and gadgets are equally important for boosting a click. Well, wondering how to get that perfect shot from your smartphone? Fret not! Here are 10 Best Accessories To Improve Your Mobile Photography:
1. Phone Camera Lenses
You might have chosen a smartphone that boasts of some really high Megapixels, but add-on camera lenses can help you improve mobile photography. You just have to clip these on to your smartphone lens, and voila! Now you can be a pro travel photo blogger! Today, there are different types of these add-on lenses, from wide-angle to fish-eye, telephoto and more.
2. Ringlight for Portraits
If you're into portrait photography, you probably know how the definition of a person's face changes with lighting. Ring lights give a soft touch of light to the face, without any shadows for that flawless effect. So, if you're looking to capture some high-quality portraits, go ahead and experiment with some ring lights!
Also Read: The Museo Camera In Gurugram Is Where All The Shutterbugs Should Be At
3. Selfie stick
Who else remembers how people went on a selfie spree and made selfie sticks trend like nothing? Well, turns out that selfie sticks are actually great for capturing panoramic views, with great angles. Also, you don't need a tall friend holding up your smartphone to capture that perfect selfie! Atmanirbhar, right?! Make sure you stay safe while taking one, though!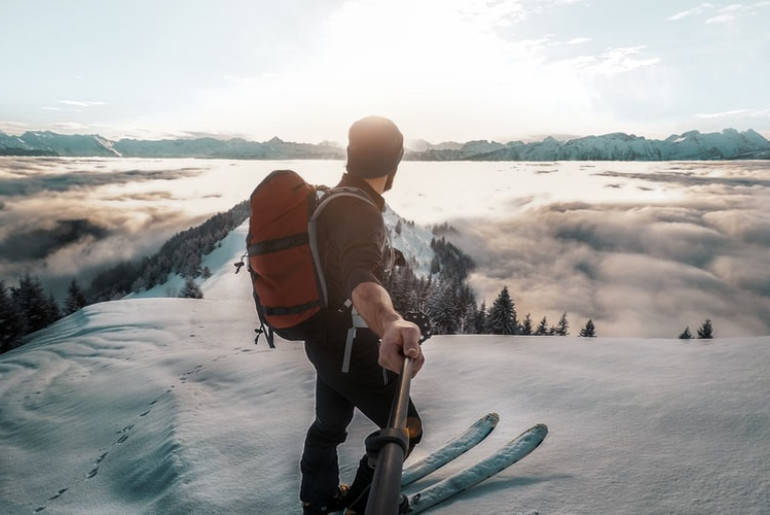 4. Pocket Spotlight
A pocket spotlight is a small, attachable light source that goes into your phone's headphone jack. Pocket lights are especially useful for mobile photography during night, when you need to brighten up things. These are usually LED lights, with adjustable brightness, and point both ways: front and back. So, now you know how to perk up your portrait game! Meanwhile, you can breathe in the beauty of Northern Lights captured beautifully.
5. Tripod
A tripod is a must-have equipment when it comes to starting out with mobile photography. Firstly, it keeps your phone extremely stable, eliminating the blurriness that otherwise arises from handheld phones. Secondly, you can take brilliant long exposure shots, as well shots on night mode. So, there are a range of functions that tripods boast of today, not just for mobile photography, but filming as well.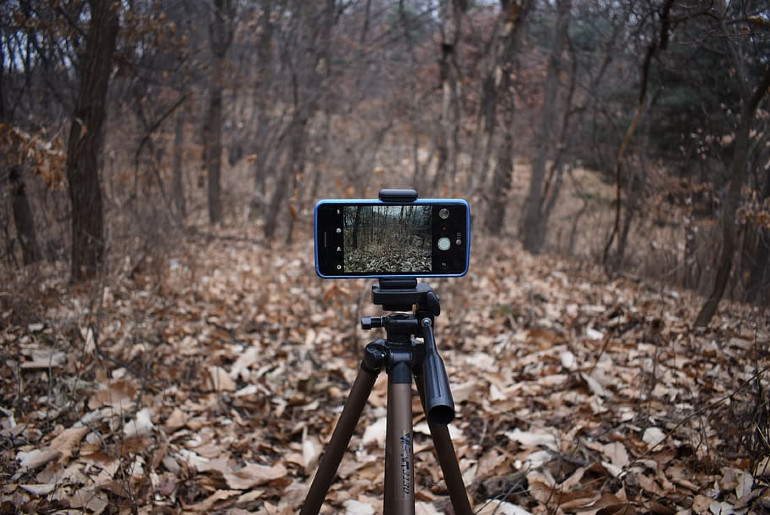 6. Portable Charger
Picture this: You go for an amazing trek high up in the mountains, capturing beautiful shots as you climb. Then, by the time you actually scale the summit, your phone's battery is all drained. Pinches, right? Looks like there is a way to solve that problem and capture all such important moments. In places where there are no potential battery sources or when you're on-the-go, a portable charger definitely comes in handy! Meanwhile, here are a few treks we're missing this monsoon.
7. Smartphone Camera Rig
A rig is a frame that holds your camera so that you can lessen your phone's shakiness. It also allows you to attach multiple accessories for mobile photography, while giving you space to properly hold the device. For instance, you can attach an add-on lens and a ring-light, and still take photos comfortably, without feeling too cluttered.
Also Read: It's Time To Get Camera Ready For The 10 Most Instagrammable Spots In Delhi
8. Microfiber Cloth
You can't possibly miss out on maintaining the most basic tool you already have. Investing in a good microfiber cloth is essential, because the first step to crystal-clear photos is a clean lens. Make sure you also clean all your other accessories as per the instructions provided by their respective brands. We'd say, it's one of the most important things to carry on a journey!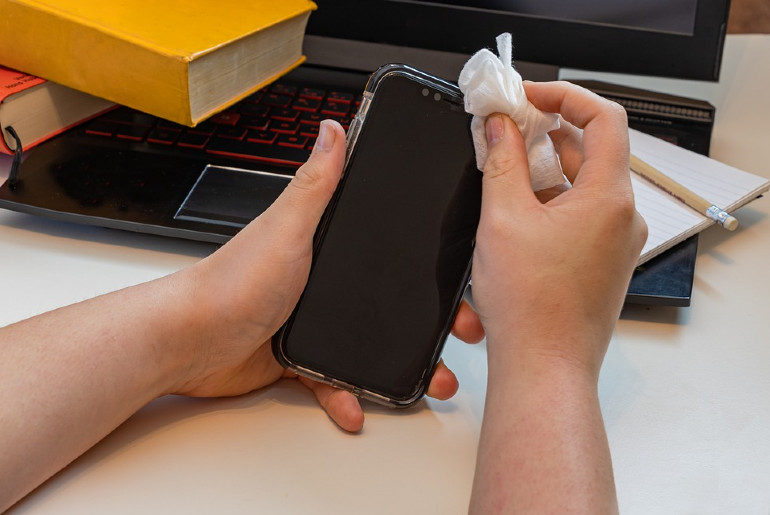 9. Wireless Camera Shutter Remote Control
Remember how we'd set the timer to take a photograph, and run to fix ourselves in the frame? Turns out, you can be very chilled about it. With a wireless camera shutter remote control, you can take a snap whenever you're ready! This accessory is perfect to capture photos with your family or fellow travellers.
Also Read: 15 Photos That'll Make You Want To Book A Trip To Morocco Right Now
10. Phone Wrist Strap
The last thing we want is our phone slipping from our hands! So, it's a good idea to invest in phone straps. A simple, but must-have accessory indeed! It's perfect for those nature walks, adventure treks or adrenaline rushing activities like zip-lining or paragliding. Adventure and photography can go hand in hand, literally!
On that note, we conclude our list of best accessories for improving mobile photography. Happy capturing!