Bangalore is no less than a hill station during the winter. Foggy weather, light rains, chilly temperatures, ticks almost all the requirements of a dreamy winter vacation, except the hills and coffee, tea estates. Well, to amp up your winter vacation, visit these 6 hill stations near Bangalore with your loved ones.
1. Chikmagalur
The coffee paradise of Karnataka, Chikmagalur is located 3400 feet above in the foothills of the Mullayangiri Range. Chikmagalur is surrounded by lush green vegetation. When in Chikmagalur, you can trek up to the Baba Budangiri mountain peak and visit the three large holy caves, apart from going on coffee tours. Head to the Bhadra Wildlife Sanctuary and go on a jungle safari to spot tigers, elephants and leopards.
Also Read: 6 Less-Crowded Alternatives To The Popular Hill Stations In North India
2. Yercaud
This hill station in Tamil Nadu is oddly known as the "Ooty of the Poor". Yercaud is famous for housing an array of plantations like jackfruit, black pepper, guava, cardamom and coffee, to name a few. It boasts fo rich flora and fauna. Nestled 230 km from Bangalore, some of the best places to visit in Yercaud includes Anna Park, Bear's Cave, Emerald Lake, Lady's Seat, Shevaroy temple and Annamalaiyar Temple viewpoint.
View this post on Instagram
Also Read: 5 Most Underrated Hill Stations In Uttarakhand That People Do Not Search On The Internet
3. Kodachadri Hills
One of the best places to trek in Karnataka is Kodachadri Hills. Nestled 412 km from Bangalore, these hills offer a stunning backdrop of evergreen forests. The Kodachadri trek is of moderate difficulty level that takes around 5 hours. This Natural Heritage Site is part of the Mookambika Temple Nature Reserve. Trek up the Kodachadri Hills to the ancient temple. This is an adventurous and exhilarating experience to enjoy the winter season to the fullest.
View this post on Instagram
Also Read: 6 Best Nature Resorts Near Bangalore For A Holiday Amist Lush Greenery
4. Munnar
One of the most famous hill stations of Kerala, Munnar has located just 477.1 km from Bangalore. Dotted with craggy peaks, lush green tea estates and protected areas with highly endangered species like Nilgiri Thar. Visit Munnar for the rolling hills, mesmerising waterfalls and for some of the world's largest tea estates. Drink a hot cup of tea as you soak in the cold weather and dreamy vibes here. While Kerala is known for its backwaters, this hill station certainly packs a punch for those craving mountains.
View this post on Instagram
Also Read: Wake Up To The Views Of Cardamom Plantations At Elakai Munnar Set Amid Green Mountains
5. Kodaikanal
Tamil Nadu's Kodaikanal is characterised by meadows, eucalyptus trees, high-altitude villages overlooking a lake. Located 7200 feet above sea level, this hill station has cliffs taht are covered in mist. Kodaikanal means "the gift of the forests". This destination has a cool, pleasant climate. The pine forests, cascading hills, ancient temples, gushing waterfalls makes Kodaikanal one of the most serene and tranquil hill stations in South India.
View this post on Instagram
Also Read: Tamil Nadu's Kodaikanal Reopens For Tourists After Achieving 100 Percent Vaccination
6. Coorg
When you think of hill stations near Bangalore, Coorg will certainly come to mind. Home to neverending coffee and spice plantations, Coorg has unexplored jungles, rich Kodava culture and tranquil silence. Not to forget lip-smacking Coorgi food that's earthy, spicy and heartwarming. Coorg has pristine lakes, beautiful waterfalls, thick forests and winding roads. The rains give the hill station a whole new charm. It's one of the best hill stations near Bangalore for a memorable trip.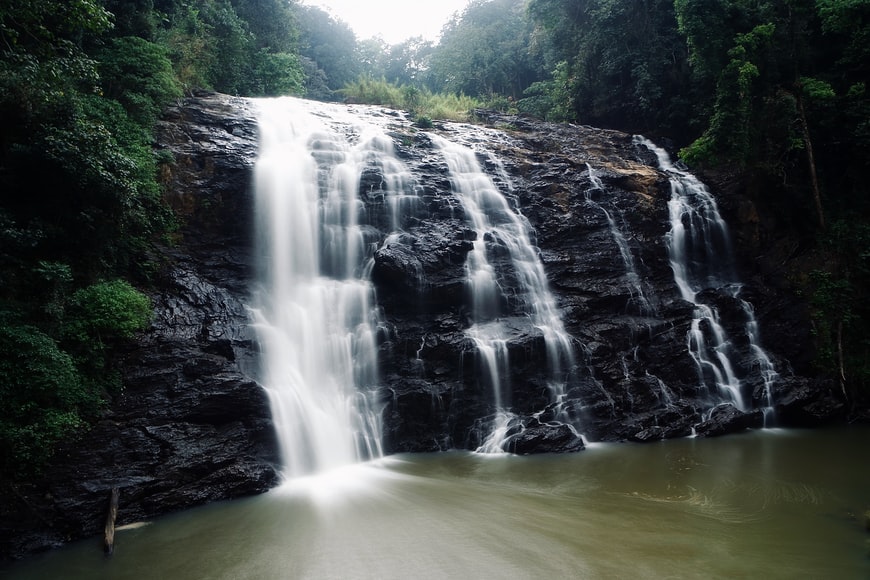 So, travel enthusiasts, these are some of the best hill stations near Bangalore you can visit during the holiday season or for a weekend getaway.