Siblings are undoubtedly the best buddies of our lives. We fight with them over every trivial issue, bug them for no reasons, but in the end everything, life seems so incomplete without those bittersweet moments with them. They're the constant pillars of our strength. And yes, they keep our secrets, though often on conditions. Do my homework today, and I won't tell mom that you're talking to that guy! Seems like torture, but that's ok. Pulling each other's leg in private and protecting one another in public, that's how siblings grow up.
Every year, we eagerly wait for occasions like Rakhi and Bhai Duj to arrive so that we can meet all our brothers and sisters under one roof. But this year, as coronavirus has gripped the world, things are going to be different. Many of our siblings are now stranded in other cities. We might not be able to meet the ones who stay at a bit far even in the same cities, due to lockdown. But don't be heartbroken. You can still celebrate Raksha Bandhan virtually and we will tell you how:
1. Log In For Gifting
There are oodles of mind-boggling gifting options for Rakhi available online. Sisters can choose from a wide variety of rakhis and brothers can pick up gifts like clothes, coffee mugs, chocolates, gadgets and more for their sisters. They can order some amazing Rakhi hampers too. Some websites that are offering out-of-the-box Rakhi gifts are IGP.com, Oye Happy, The Messy Corner and Archies.
Or you can make handmade rakhis and gifts and send them to your siblings in the same city through Swiggy Genie, or through speed posts to those residing outside.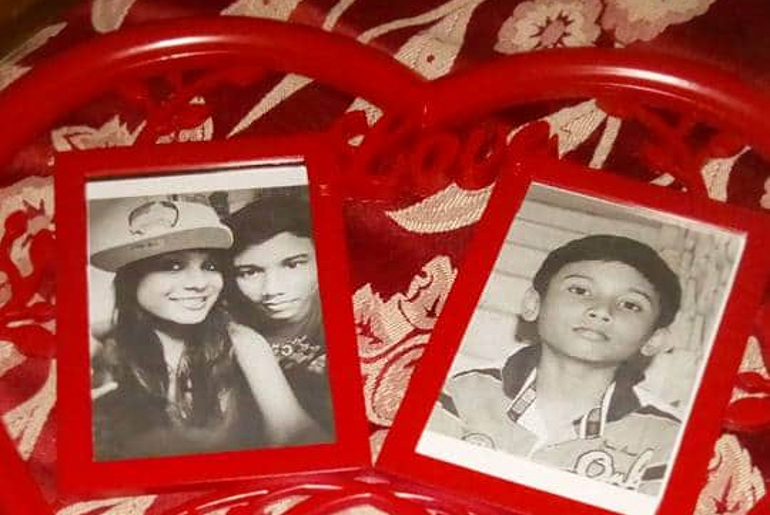 2. Decorate Room Before A Video Call And Fix A Virtual Sibling Party
On the day of Raksha Bandhan, usually, we decorate our rooms beautifully with fairy lights and flowers, cover our cushions with stylish linens, arrange sweets, chocolates and wines on the tables and whatnot. Our siblings might or might not arrive this time, but we can definitely create an ambience and connect with them over a group video call. We can send them the rakhis beforehand by ordering online. They can wear them on the video calls and we can ask them to order our favourite dish on Zomato or Swiggy. Isn't that a cool idea?
Also Read: Studies Say Eldest Children Are Smarter Than Their Younger Siblings
3. Play Sibling Special Songs
Remember the scene from Dear Zindagi where Kiara a.k.a Alia Bhatt was dancing like no one's watching with her brother? You too can do that virtually, with your long-distance sibling. Or you can play Pholon Ka Taron Ka for your baby sister. Or shake your legs to Gallan Goodiyan like Priyanka and Ranveer from Dil Dhadakne Do maybe?
4. Compile And Send An Online Video
Nothing can be better than picking up the best pictures and clips with your siblings and creating a video with them. There are loads of easy-to-use video editing apps available on the Play Store and Apple Store now. You can compile the video right from your phone and share it with your sibling. Your partner in crime will be on cloud 9, we bet!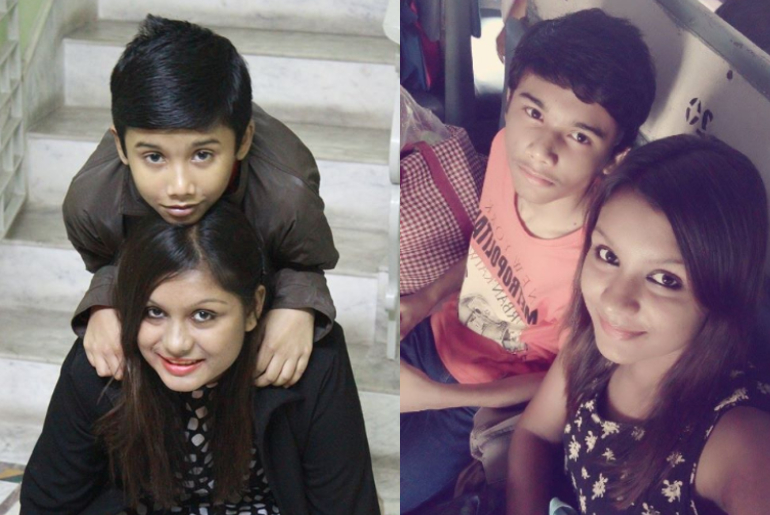 5. Play Video Games
On the day of Rakhi, get all your siblings together on multi-player online video games like Farmville, Township, Ludo, Freefire, Cash of Clans and more. And maybe you can plan some gifts for the one who wins the maximum number of matches. This can be a great way to keep you connected with your sisters and brothers on Rakhi.
Also Read: Research Shows Having A Sister Can Make You A Better Person
6. Order Special Dishes
If your sibling is a foodie, then pampering him or her can be quite easy. You can open a food delivery app and order all that your sibling loves, from waffles, pizzas and momos to fried rice, butter paneer and coke. This gesture will definitely make this long-distance Raksha Bandhan splendid and memorable.
Also Read: Scientists Say That Fighting With Your Sibling Makes You A Better Person
Well, we can't guarantee whether these things will make your Rakhi 'the best', but they will definitely make it worthwhile. The virus is spreading like wildfire and therefore, get-togethers aren't advisable now. It's best to make the celebrations from home this time for the safety of you and your siblings. Let's all adhere to the protocols of social distancing so that we can get back to our normal routines all over again. Meanwhile, do you think that things change for sisters after marriage? Watch this heart-warming video below: