When you're perched in your home, yearning to go out, explore new places, taste exotic dishes and breathe in a fresher, newer air, we at Curly Tales shall come to your rescue. This time we'll take you on a virtual tour of Kolkata. From breakfast at Flurys, roaming around the roads of College Street, and sipping piping hot coffee from the Indian Coffee House, this two-day virtual you of Kolkata will surely be a special one. So fasten your seat belts and get ready for a marvelous ride to the City of Joy, Kolkata.
Also read: Kolkata To Offer Unique Drive-In Durga Puja This Year Amid COVID-19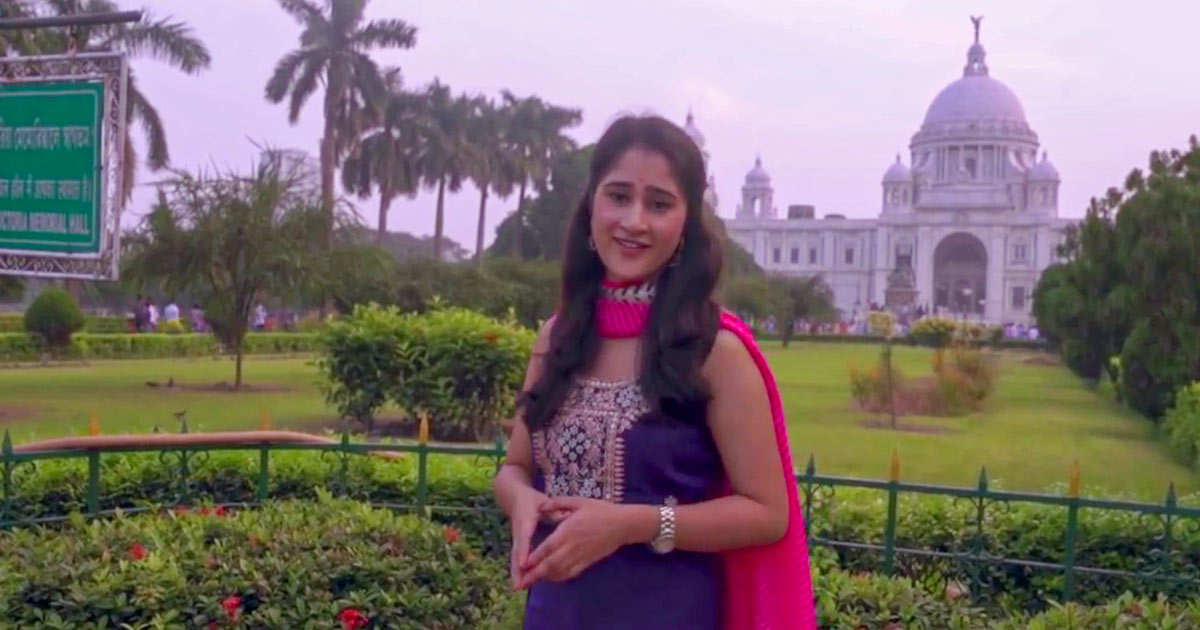 Day 1: Flurys, Victoria Memorial, College Street, Puchkas
Our virtual tour to the gorgeous city of Kolkata must commence at one of the oldest and most iconic cafes, Flurys. This cafe was built in 1927 and is known for serving delicious fancy English breakfast. We tried the Eggs Benedict here and it was soft, yummy and well presented. Now that we're done with a hearty breakfast, let's explore Kolkata, shall we? Call for a yellow cab, which is the pride of the city and take off on a journey to explore the city. The old-world charm will leave you mesmerised. I Explored The Streets Of Kolkata At 12.30AM With My Roomie And It Was Awesome!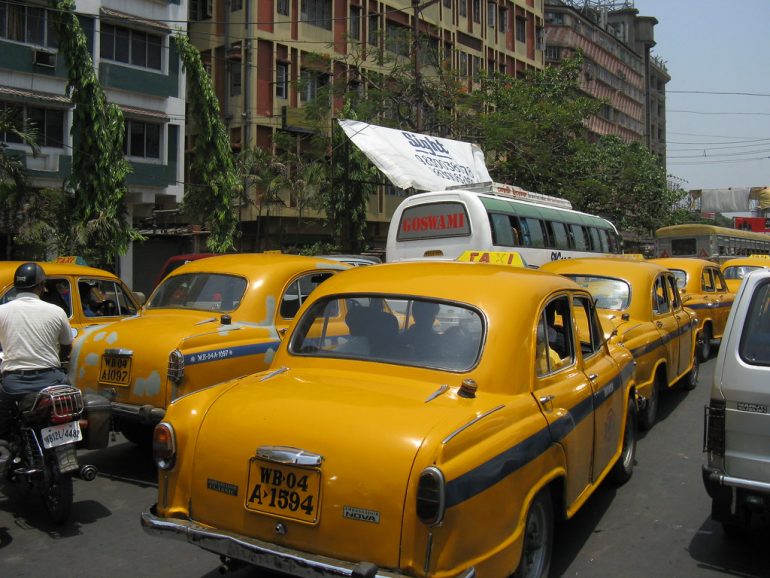 Let's first venture out to the iconic Victoria Memorial. This white marble structure is the pride of West Bengal. And it's also believed that the same white marble which was used to build Taj Mahal was used for this. The lush green lawns, lavish fountains will give you the feeling like you're strolling along  royal palace gardens. You can even take a chariot ride and explore Kolkata Maidan and Victoria Memorial better. Underwater Tunnel To Come Up Beneath Hoogly River In Kolkata For Vehicle Movement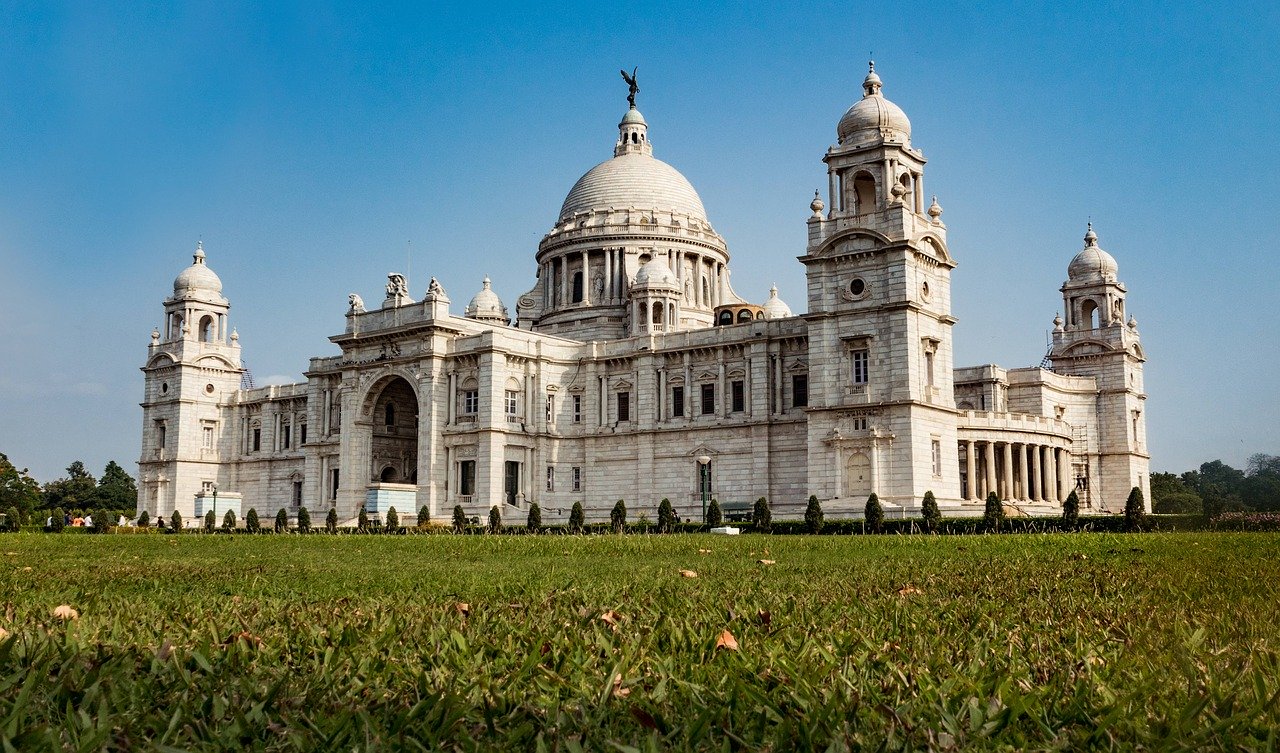 If you're an avid reader, College Street in Kolkata must be on your bucket list. The book market on College Street is the world's biggest second-hand book market. You can surely get any book in the world here. After taking a stroll here, its time to smell the coffee. So let's head to Kolkata's Indian Coffee House which has been graced by eminent personalities like Rabindranath Tagore, Subhash Chandra Bose and many other famous dignitaries. The walls here are filled with pictures and posters of the Independence era. When you're here do try their aromatic coffee and have it with crispy pakoras. This 24×7 Historic Pakoda Stall In Delhi Has A Solution For Your 4AM Munchies.
After a lovely cup of coffee, let's go and watch the sunset on a boat located at the Prinsep Ghat. Just sit here, soaking in the sunset, in the middle of calm waters and watch the time pass by slowly, gently. Once the sun sets, its time for some 'pet puja'. Let's start our food trail from Kusum Rolls, which has been filling the streets of Kolkata with its aroma of rolls. Their Double Chicken Egg Roll is a hot favourite amongst the locals. Now for some Kolkata Puchka, lets head to Jitendra Puchkawala at Swami Vivekananda Road. It's interesting to note that this place is over 100 years old. And their puchkas are famous all over the city. The minute you take a bite, you'll know why they're so well-known.
Also Read: This Kolkata Engineer Left His Corporate Job To Travel For A Year
Day 2- Mitra Cafe, Tram Ride, Gariahat market
It's a new day which calls for a lot of new places to explore. Let's commence this day on a delicious note by first visiting Mitra Cafe for breakfast. Mitra Cafe is known for its Aloo Chop, Fish Kabiraji and Chicken Cutlets. Once you're done with a lavish breakfast let go take a ride in the Kolkata trams. Here are Top 8 Things To Do In Kolkata In 2020.
It's just lovely to feel the cool breeze, and have an amazing view of the city from the tram. Stop by the Gariahat Market, which might look like an ordinary footpath from outside. But once you step in. you'll realise that its one of Kolkata's oldest and most famous markets. You will find intricate jewellery, gorgeous clothes, beautiful bags and lots of items here. It's a paradise for shopaholic. Did you know Trams In Kolkata Are All Set To Get Fully Equipped With ACs?
Now that we're done with some shopping lets go to one of the oldest and most serene places in Kolkata, its the birthplace of Maa Durga. In other words, this is the place where Maa Durga gets shaped. The potter's hub has another charm altogether during Durgotsav. Simple people, small shops give out the old-world charm of Kolkata. We had a wonderful time visiting Kolkata during Durga Puja. Adorned in traditional Bengali attire, dancing Dhunuchi was a spectacular experience for us, which we really cant explain in words. So this was our two-day virtual tour to Kolkata, filled with joy, fun, colours, delicious food and lots of love.