It's quite ironic, that a nation, known for worshipping Lord Ganesha, the elephant-headed God, also has many cases where elephants are poached and cruelly treated. So now, in a bid to protect its majestic creatures, Assam, Kerala and Tamil Nadu will get Aadhar cards made for their elephants. This project aims to collect blood and faecal samples of the estimated 2700 captive elephants for tracking and protection purposes. Elephants in Madhya Pradesh's Kanha Forest recently enjoyed a week-long holiday of pampering. 
2700 Captive Elephants Across The County To Get Aadhar Cards For Their Protection
After a few cases of atrocities against elephants in Kerala, a plan under the aegis of Project Elephant will provide Aadhar cards to around 2700 captive elephants. Authorities shall collect and blood and faecal samples of the elephants. Director of Project Elephant, Noyal Thomas informed TOI that they shall give a unique identity number to the elephants. This will e "just like an Aadhaar card, generated based on their DNA". Thomas further states "Genetic mapping will ensure that captive elephants are only kept by authorised persons after getting a nod from the state chief wildlife warden. Thus, it will ensure that all the captive elephants are under the scanner of the state forest department and incidents of poaching do not take place. "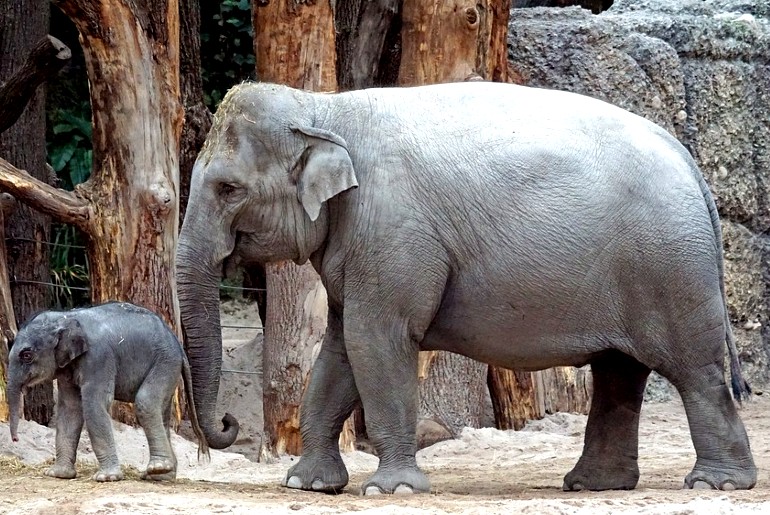 Also Read: India Gets The First-Of-Its-Kind Memorial For Elephants Who Died From Abuse, Cruelty
Aadhar Cards For Elephants Shall Track Their Population & Health
Currently, Assam houses 1000 captive elephants of India, Kerala has 500 and Tamil Nadu keeps 300. Kerala conducted genetic mapping in 2018 for the first time. According to Thomas, mapping helps to keep track of elephants in need of treatment or food. It also helps keep a track on its population. Mapping also ensures that the owners don't torture or manhandle these elephants. Uttarakhand also spotted elephants in the middle of the Himalayas. 
Also Read: Akshay Kumar Drinks Elephant Poop Tea In A Thrilling Into The Wild Episode With Bear Grylls
The Wildlife Institute of India (WII) coordinates the mapping exercise. Dhananjai Mohan, director of WII, informed TOI that they will keep the data collected at the Elephant Cell of WII. Asia has around 55,000 elephants in the wild. India houses 30,000 elephants. It also has the maximum number of captive elephants, followed by Thailand and Sri Lanka, mainly used for tourism purposes. Protecting captive elephants is a concern for all countries. After all, the IUCN Red List of threatened species lists Asian Elephant as an endangered species. Meanwhile, watch this video to know about some gorgeous places in India you must visit instead of abroad.