The UAE and Israel in August had agreed to normalise ties and deeper their bond. Known as the Abraham Accord, the agreement was signed between the two countries at a White House event last month. Post that, recently the first Etihad Airways flight to Israel returned to Abu Dhabi earlier this week with an Israeli travel and tourism delegation on board. And now to strengthen the tourism ties further, Emiratis will be allowed to travel to Israel for up to 90 days without a visa.
Also read: Emirates Bags Top Spot of Best Airline Worldwide At Business Traveller Middle East Awards
Visa-Free Travel Is A Part Of A Mutual Visa Waiver Deal Between The Two Countries
This massive news was announced by the Ministry of Foreign Affairs and International Co-operation. In its, statement the authorities said that the exemption was part of a mutual visa waiver deal reached by the UAE and Israel.
As per the reports, this agreement was signed by Omar Ghobash, UAE Assistant Minister for Culture and Public Diplomacy, and Shlomo Mor-Yosef, director-general of the Population and Immigration Authority in Israel's Ministry of Interior. Speaking about this, Omar Ghobash said,
"The entry into force of the memorandum will allow UAE passport holders to enter Israel without a visa. The move will strengthen the relations of both nations."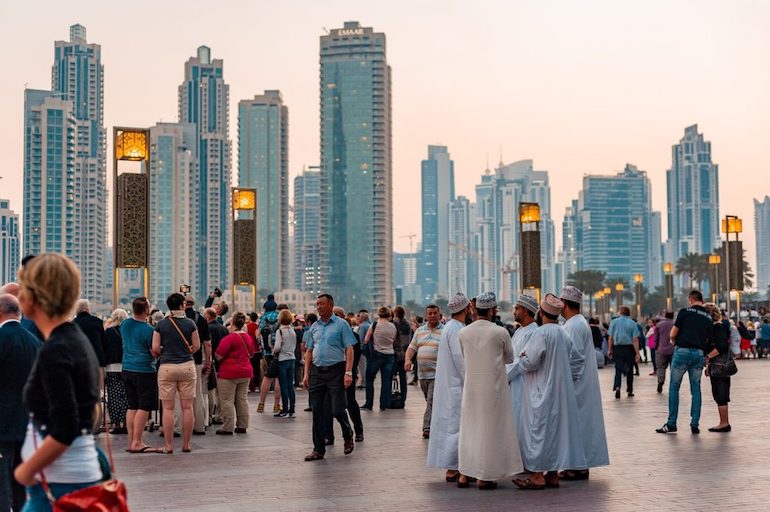 Also read: NASA & Nokia To Build The First-Ever Cellular Network On The Moon
This Deal Will Have A Concrete Effect On Tourism And Other Activities 
Speaking about the importance of the deal, Mr Ghobash also said that this deal would have a concrete effect on tourism. It will also affect trade, investment and other sectors of mutual interest to the two countries. The visa-free talks between the two countries were made official during talks in Tel Aviv on Tuesday.
Also read: UAE Will Send The First Arab Mission To The Moon By 2024
After signing a deal to normalise relations, both the countries have struck several commercial deals.