Cruising through the refreshing waters of Chilika is finally coming true! Garuda is Odisha's first luxury cruise which specially curated luxury tour packages for tourists and travellers. This luxury boat initiative is a great opportunity for visitors to enjoy a 5-star, comfortable, exciting and adventurous sail. Along with the cruise, visitors can also enjoy tour packages in Bhitarkanika National Park and adjoining areas of Gahirmatha Wildlife Sanctuary. The tour package will include a number of activities, sightseeing, and cruising to see the different parts of the lake.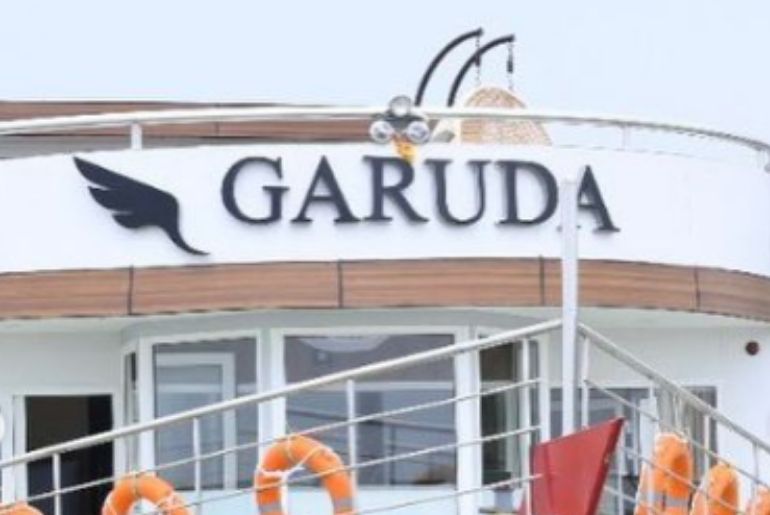 Garuda – The Luxury Cruise
Garuda is a houseboat which has been exclusively designed indigenously in Barkul, Odisha. Odisha Tourism is working extensively to improve the cruise industry in the state. The house will have two floors with two suite rooms and four premium rooms, a bar and a restaurant. An open-air lobby is also introduced for other activities. Garuda has a total investment of ₹3 crores for its development.
Odisha Tourism is also offering support to the river cruises and will involve other departments like Water Resources, Forests & Environment, for route demarcation, dredging, etc.
Also Read – These Stunning Beaches In Odisha Glow In The Dark & It Seems Unbelievable!
Other Attraction In Odisha Which You Must Explore
Odisha has a wide number of places which you can explore and have a great time. Starting from unique architecture in Bhubaneswar, the ancient temples of Konark, Chandipur with sea turtles, and the iconic Shree Jagannath Temple in Puri, to the longest dam and Khandagiri Caves, Odisha has a combination of the best places to awe the tourist in you. You can be a spiritual traveller in Odisha or even a nature lover, Odisha will only surprise you in different ways.
Also Read – 5 Sanctuaries To Visit In Odisha To Spot Life In The Wild
Meanwhile, check out this beautiful video on exploring the temple city of Bhubaneswar –