With December just around the corner, it's the best time of the year to sip a hot cup of coffee while enjoying breathtaking mountain views. And if your travel desires can be fulfilled within a reasonable budget, then bring it on! We're here to take you through 5 gorgeous places in India you must visit this December for under ₹15,000. You can check out the list and thank us later!
1. Auli In Uttarakhand
A winter paradise for adventure junkies, Auli in Uttarakhand is surrounded by coniferous forests and oak trees. It offers stunning views of some of India's highest peaks like Nanda Devi. When you're in Auli, you can go skiing, board ropeway rides and even have snowball fights with your loved ones. This budget destination is home to the Valley of Flowers National Park, Gorson Bugyal and Hemkund Sahib gurdwara. Staying at Auli would result in around ₹1000 per night for accommodation, ₹300 for food and ₹500 for transport.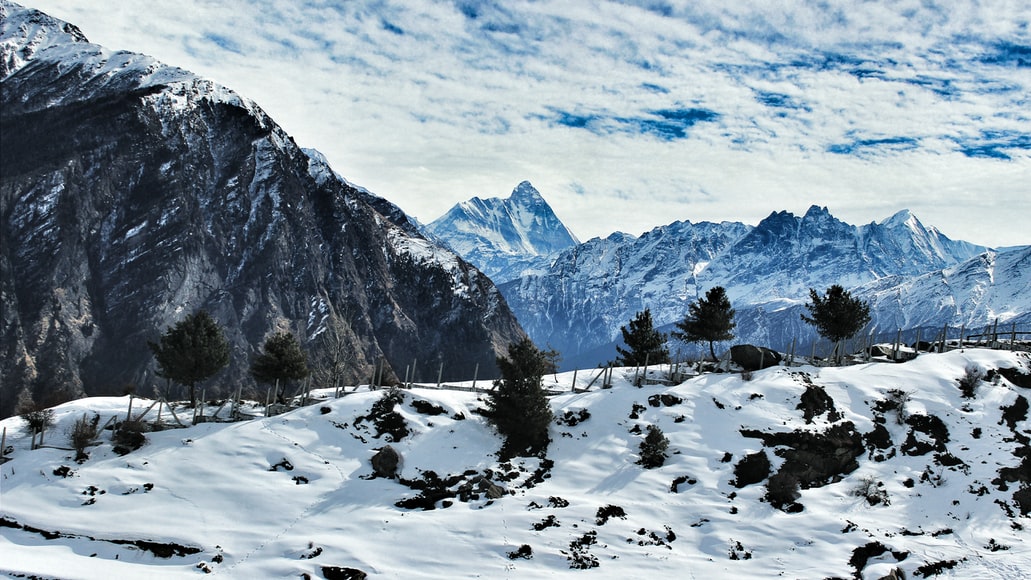 Also Read: Daleside Manor Boutique Hotel In Kasauli Promises Mountain Bliss Without The Crowd
2. Jaisalmer In Rajasthan
"The Golden City" of Jaisalmer is known for its unique yellow sandstone architecture. Tourists often visit Jaisalmer to explore forts, go camping or dune bashing. Jaisalmer is a former trading centre, nestled in the heart of the Thar Desert. The city is known for its intricate mirrorwork embroidery, warm hand-woven shawls and blankets and carpets made from camel hair. Yes, you can save your budget on your food and travel, and spend it all on shopping. It would cost you around ₹500 for stay, ₹400 for food and ₹450 for transport.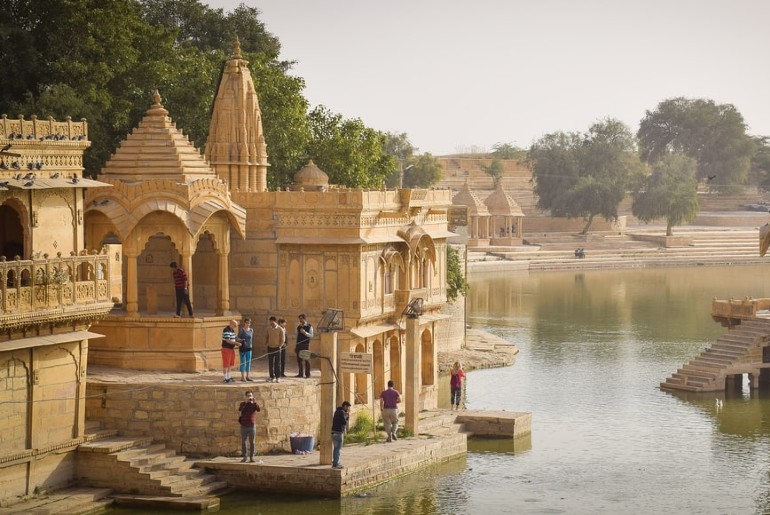 Also Read: 5 Heritage Properties To Book In Rajasthan For Royal Destination Weddings
3. Kanatal In Uttarakhand
Get out into the wild, challenge your innermost fears and discover new forest trails in Uttarakhand's Kanatal. Nestled near the popular hill station, Mussoorie, Kanatal gives travellers a chance to get up close with nature. This quaint destination is endowed with apple orchards and cosy homestays that serve organic food with rustic life. When you're here, try out nature photography and meditation, you'll be static. Stay at this magical land for around ₹1000 per night, gorge on delicious food for around ₹500 and the transport would amount to ₹350.
View this post on Instagram
Also Read: PM Modi Announces Uttarakhand To Get More Tourists In 10 Years Than Last 100 Years
4. Wayanad In Kerala
While snowy destinations are the go-to places to enjoy the best of winter, there's never a perfect time to visit Kerala. And that's exactly where you must go for a budget trip this December. Wayanad in Kerala is known for its rich spice and coffee plantations. The lush forested region is home to animals like tigers, elephants and egrets. Explore the Edakkal Caves, take a jungle safari at the Wayanad Wildlife Sanctuary and trek along the plantations. It would cost you around ₹450 for your stay, ₹500 for food and ₹300 for transport during your trip to Wayanad.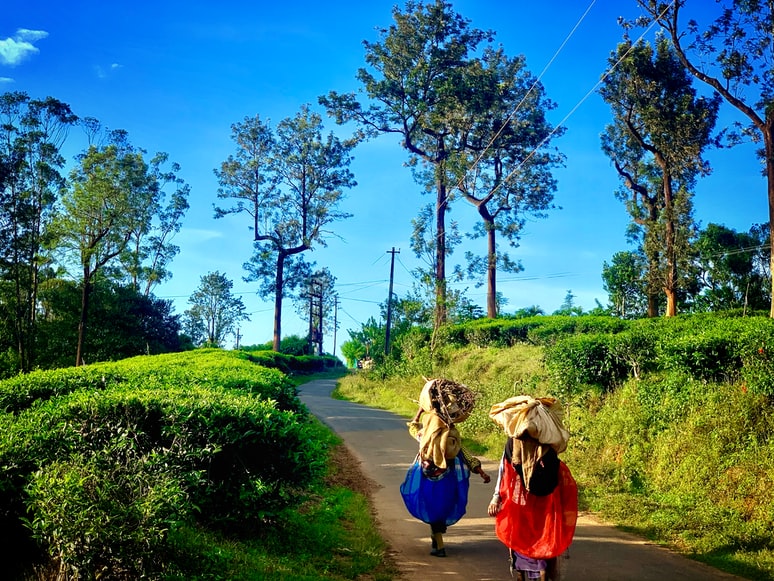 Also Read: Head To Wayanad & Enjoy A Surreal Dinner In The Caves Lit Only With Candles
5. Rishikesh In Uttarakhand
Nestled in Uttarakhand, in the Himalayan foothills of Ganga, the holy city of Rishikesh is a wonderful place to study yoga and meditation. Dotted with age-old temples and ashrams, Rishikesh is free of traffic, alcohol and even non-vegetarian food. This pilgrimage town has been frequented by sadhus since time immemorial to connect to the divine and search for higher knowledge. Visit Rishikesh to connect deeper with yourself. A trip to this budget destination would amount to around ₹400 per night for accommodation, ₹450 for humble meals and ₹350 for your commute across the city.
So, travel enthusiasts, we hope this list of budget destinations for December would satisfy all your travel cravings. Do plan a trip here with your loved ones and save your big bucks.