The pandemic did not just hit the travel industry, but the food industry is suffering too. Gujarat's popular winter dish, umbadiyu, has lost a lot of customers this year, thanks to the global pandemic. The myriads of stalls dishing out the delicacy on the Mumbai-Ahmedabad highway at Dungri, have been seeing no crowds due to the COVID-19 restrictions. Recently, Maharashtra made COVID-19 test mandatory for all travellers travelling from Gujarat. This new travel rule is preventing people from travelling even more. The residents of Maharashtra do not want to risk it by going out of the state.
Also read: Ditch Goa And Explore These 7 White Sand Beaches Of Gujarat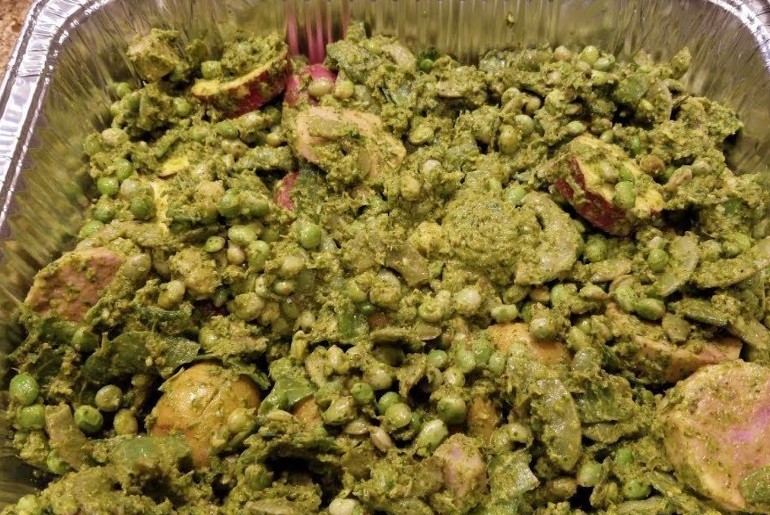 Umbadiyu Is A Zero-Oil Recipe Cooked In A Matka
Umbadiyu is a winter delicacy that closely resembles the famous Gujarati dish Undhiyu. It is prepared with a mixture of vegetables like potatoes, beans, yams and herbs. No oil is used to prepare. It is authentically prepared in a matka and cooked by external heating. Kalar plant leaves are used to line the inside of the vessel, and the vegetables are placed on top of it to avoid direct heat. This technique helps to retain the flavour of the dish. A glass of buttermilk with a dash of turmeric is served with this dish. Gujarat Has A Contactless Pani Puri ATM For The Hungry Foodies.
Road-Side Vendors Suffer Heavy Loses
If this situation continues, the Umbadiyu vendors will lose their entire year's income. Most of the customers are from Mumbai, who travels all the way to eat Umbadiyu. Most of the food materials that the vendors stored in the hope of visitors are now getting wasted. Ice Cream Vada Pav Is The Latest Food Fad; Gujarat Vendor Replaces Vada With Ice Cream.
If you ever happen to visit the stretch, do try this popular Gujarati dish and help these vendors stay afloat.