When and if you step foot in Hampi, you will realise the true legacy of Krishnadevaraya, the famous king, who left behind an architectural legacy for generations. A towering achievement in architecture, this place has its own fanfare. Whether you visit the temples for faith or wonder, each piece of architecture will enamour you and make you want to settle there. But since the pandemic, things have been difficult for the tourists and the administration. But the silver lining is finally here. Hampi will soon have a well-equipped diesel buggy trains to attract more tourists from November. So get ride to tour the monuments here on a scenic train ride.
Hampi To Get Diesel Buggy Trains For Tourists From November
The Ballari district administration and Hampi World Heritage Area Management Authority (HWAMA) have decided to increase footfall in the upcoming days by introducing better facilities for tourists. In an interview with TOI,  HWAMA commissioner PN Lokesh said, "Nearly 150 to 200 tourists are visiting Hampi daily. More than 800 tourists flock to the world heritage site during weekends. We have already introduced battery-operated vehicles for the convenience of the tourists and many plans are afoot to improve the facilities in Hampi."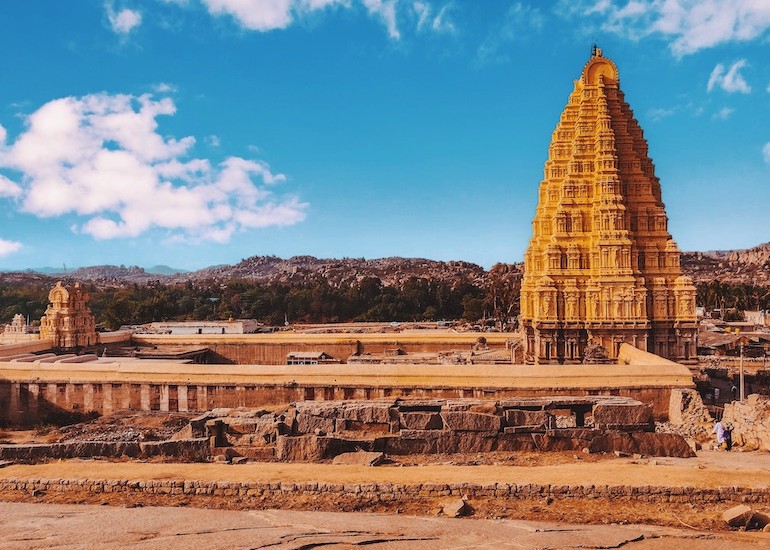 Also Read: Fly In A 5-Seater Private Chopper From Coimbatore To Coorg, Hampi, Pondicherry & Munnar In Just ₹10,000 Per Person Approx
It Will Cost ₹300 Per Person
He further added "As a first step, a trackless diesel train service will be launched either in the first or second week of November as installation work is underway… A Bengaluru-based company is installing the trackless diesel train which will have 42 seats. Once the train is operational, we will charge a nominal fee of ₹300 per person. Once tourists board this train, they can see all important monuments which come in the 7km stretch from Kamalapur Mayur Bhuvaneshwari temple to Veerupaksha temple. There will be five stops on the route including at the Queen's bath, Kamal Mahal and Krishna temple. During their journey, tourists can also make use of battery-operated vehicles at each stop to visit monuments."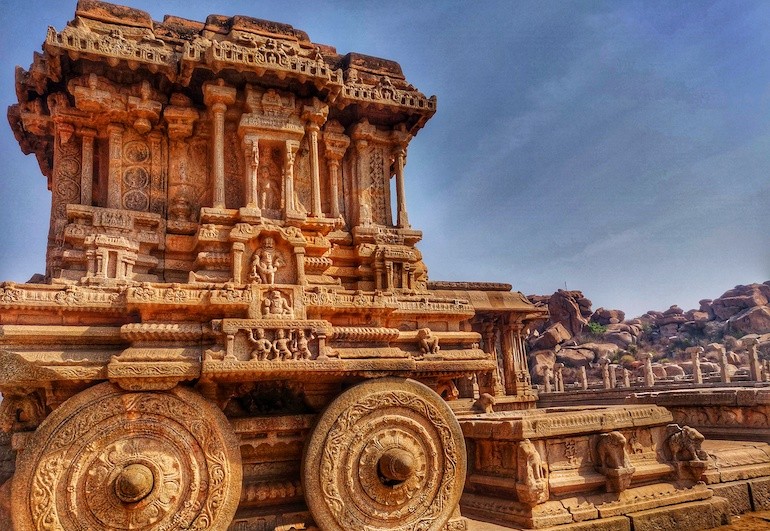 Also Read: I Travelled To Hampi For 4 Days In ₹7,000 Including Bus Tickets, Stay & Meals
Lokesh also added that the diesel train will be operated on a revenue-based system. The company which is installing the train must share some revenue with HWAMA every month. The district administration and HWAMA will regularly monitor the functioning of the train to ensure the safety of tourists, he added. "We will also ensure all precautionary measures suggested by the government of India to contain the spread of Covid-19 are strictly being followed while operating the train," said Lokesh. Until you can visit Hampi, go on a virtual tour through this video below.