We always feel how happening and glamorous every actor's lives are. Though it is very much true, TV actors find it very difficult to take some time out of their lives and do something for themselves. Our guest of the Teri Gully Mein episode is one of the biggest names in the TV serial industry and she is none other than Hina Khan. Hina shared all the struggles she faced due to the long shooting schedules of her TV days.
Hina Khan: "I Remember The The Times When I Was Discharged From The Hospital & Went Straight For TV Serial Shoot"
In a conversation with our Chief Editor Kamiya Jani, Hina shared the difficulties that every TV actor faces as their work schedule is very long and they get very less time to have a personal life of their own. On being asked about her TV days, she shared, 'I heard a lot of stories on how the actors and production houses worked during the COVID-19 pandemic. In fact, some of these stories made me think what is the need to be so ruthless; the actors have their personal lives too. Also, people who work beyond the camera too have a life. When anyone from the set falls sick, they should be given some time to rest.'
Also read: Cheese Lover, Hina Khan Sinks Her Teeth Into Mumbai's Cheesiest Sandwich: The Hulk Sandwich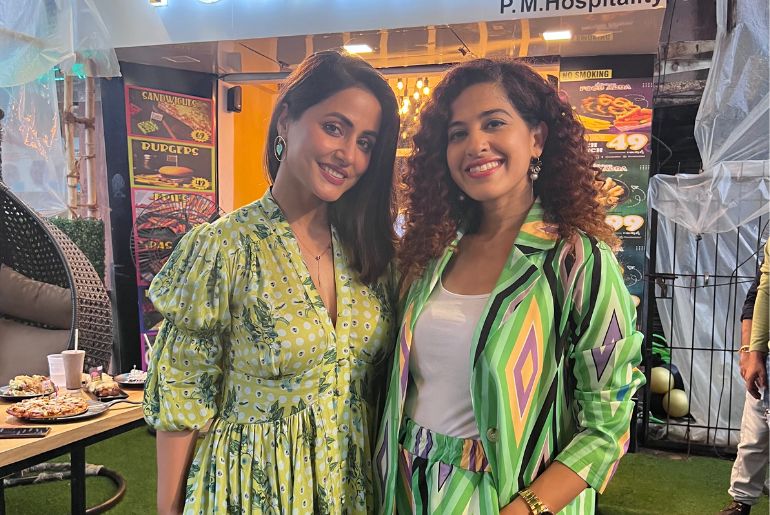 Hina continued sharing remembering her 8 years in TV soaps. 'I remember the times when I went to the set for shooting directly after getting discharged from the hospital. It has happened many times Kamiya when I rushed to the set from the hospital. I cannot tell you there have been so many scenarios when I felt extremely sick and I still worked and shot. People will never understand these struggles.'
The Pressure Of Television Is Extreme!
TV serials always have added pressure of telecasting new episodes every day. And with this immense pressure, the work increases a lot too. Hina shared, 'It's not the people, it's not the people behind the camera, showrunners or even the people on the set who look after the shoot from the production side, or the actors. You have such pressure that you have to deliver tomorrow when the telecast is dancing in your head, you don't have a choice. Hina talked about how no one affords to tell the other person that you can take some rest. No one is ruthless but there is no one to blame. The environment makes people like that. She continues, 'I want to share that no one is at fault here. This is how television works, especially this is how the shooting of television shops works.'
Also read: Hina Khan Loves Stalking These Celebrities On Social Media
Hina shared a lot of stories from her days in TV soaps. To know it all, you have to watch this episode of Tere Gully Mein!