Who's the best person to take our Editor-in-Chief, Kamiya Jani,  on a walk down Goregaon? Well, it's Hina Khan of course! Mumbai's Goregaon has a special place in the heart of the talented actress. So, in the latest episode of Tere Gully Mein, Hina Khan takes Kamiya Jani through the bustling lanes and delicious eateries of her favourite locality.
Here's a peek into Hina Khan's life, right out of the horse's mouth. What do her favourite food and travel experiences look like? Read on to know more.
Hina Khan Reveals First Cooking Experience At Age Of 6
In an interview with Curly Tales, Kamiya Jani asked Hina Khan if she has ever set anything on fire while cooking. Munching on her cheesy sandwich, covering her eyes, she gives a sheepish smile. Hina revealed her first cooking experience at the age of 6. And it involves burnt plastic. Here's what happened!
At the age of 6, Hina was suddenly bit by the cooking bug. One day, left alone at home (with a pressure cooker on the gas) Hina decided to try her hand at cooking. So, she took a plastic bowl. Next, she picked leaves from her garden and placed them into the bowl. If that's not enough, Hina poured water into it.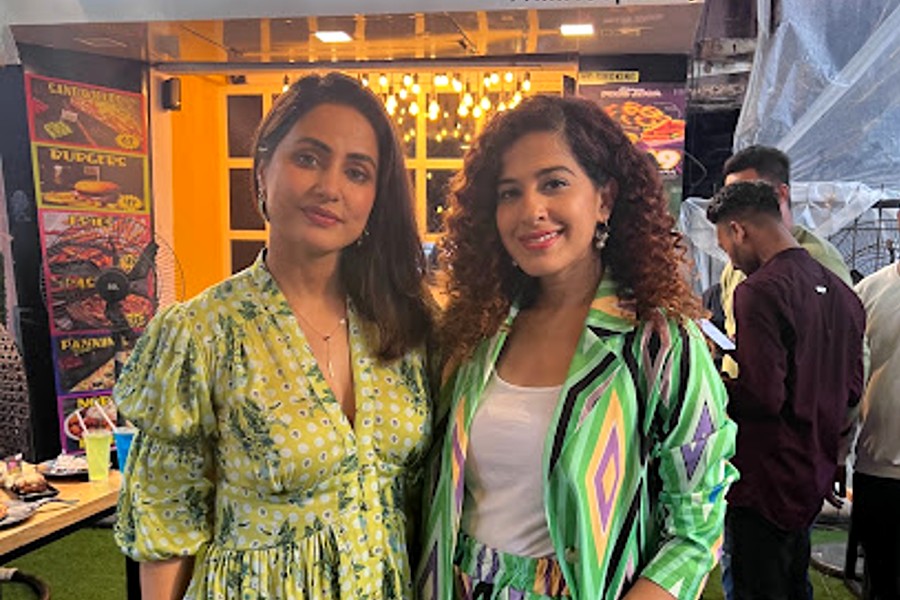 Also Read: Hina Khan Loves Stalking These Celebrities On Social Media
She Got Into Trouble After Burning Plastic Bowl!
Here's where the story gets bizarre, even scary! 6-year-old Hina, removed the pressure cooker from the gas. And instead placed her plastic bowl (with water and leaves) on the sizzling gas stove. "And suddenly, I see it's melting", Hina tells Kamiya Jani. The minute she saw the plastic bowl melting, instead of switching off the gas, she ran away.
Hina revealed to Curly Tales, "I ran away from the house, for hours. They couldn't find me." Young Hina was terrified of getting scolded by her parents. And rightly so! She received a severe punishment that day. Hina laughed as she narrated the hilarious incident. She called it an unforgettable day.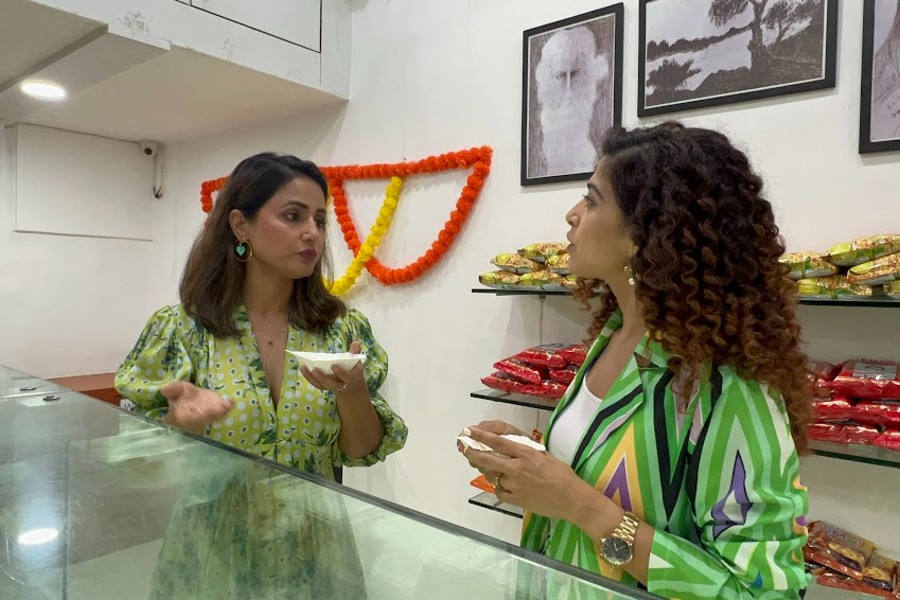 Also Read: When Hina Khan Tried Bribing A Police Officer But It Ended Up Being A Disaster
Did You Know Hina Khan Loves Cheese?
Well, that was all about Hina Khan's hilarious first cooking experience. Meanwhile, did you know she is the ultimate cheese lover? The Yeh Rishta Kya Kehlata Hai actress loves Parmesan cheese in particular. She even treated Kamiya to her favourite Lambu Burger in Mumbai. Here's a celebrity who doesn't shy away from indulging in her favourite food, as long as she eats in small quantities.
This is just a little titbit on Hina Khan's fascinating life. To know more about her food and travel preferences, watch the episode of Tere Gully Mein on Curly Tales.