When Tania left for Kanha in July, she expected a few days of adventure. But the universe had different plans for her. While the initial programme was just to finish some work and chill for 7 to 10 days, one thing led to the other, and the trip stressed to 36 days. It ended up becoming one of the most memorable trips of her life away from the corona chaos and tucked in the lap of nature. She thoroughly enjoyed her isolation period in the Kanha jungle. Hear her story about her 'COVID-19 quarantine turned vacation' in her own words. 
Also read: I Checked In A Five Star Hotel During The Pandemic And Here's What It Was Like!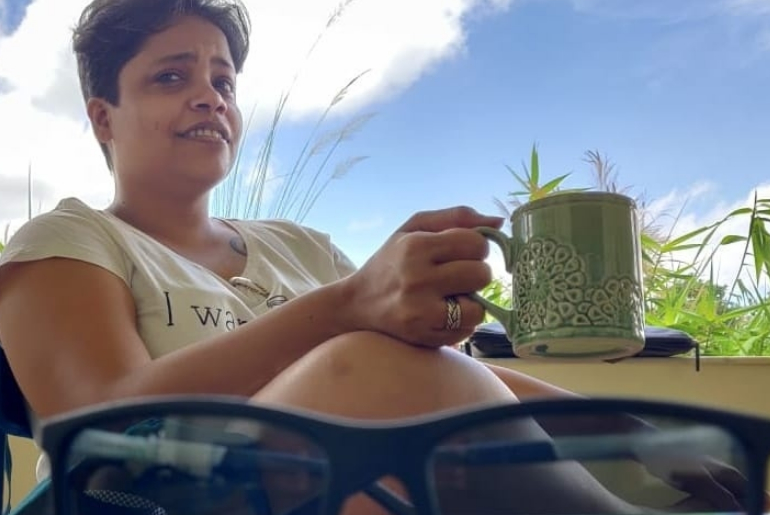 The Impromptu Travel Plan
After months of staying home during the lockdown, I reached Kanha National Park from Mumbai. It was a mix of work and leisure trip which was finalized precisely 18 hours before my departure. I had very little time to arrange any documents, and so, I had to make sure that I plan it in such a way which will minimize my paperwork. I knew that it was an interstate journey and that I would require an e-pass. Generally, I fly till Nagpur or Raipur in Chattisgarh to reach Kanha in Madhya Pradesh and then cross the border by road. However, this time, I chose to land in the same state to avoid any hassle and booked my tickets to Jabalpur. This Gorgeous Boutique Hotel In Madhya Pradesh Is Perfect For A Secluded Vacation In The Hills.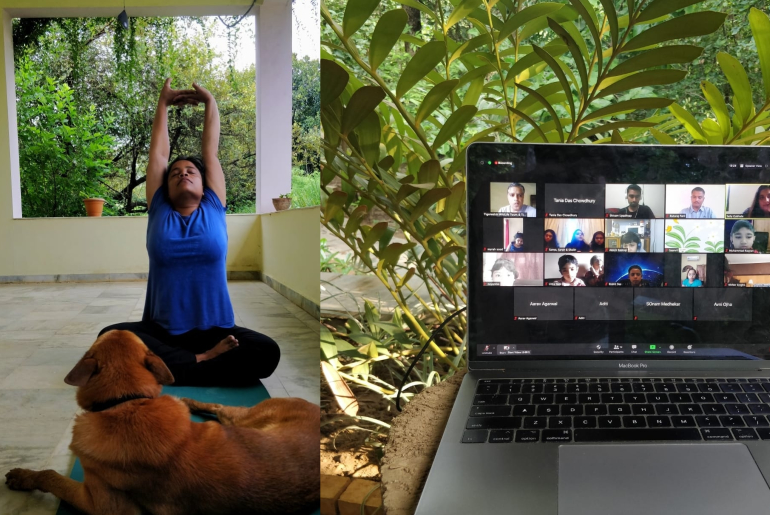 I still doubted whether an e-pass was a mandatory document to board the airport. I did check the SOPs of the airline and other available online updates on domestic travel, and nowhere there was a mandate on the same. That's when my dear pilot friend Sumit Bardhan came as a saviour, and after personally checking with the airport authority, he reassured that e-pass is not required for air travel. So, I was clear that e-pass and medical certificate were not mandatory for domestic travel. Here are 8 Things Travellers Must Not Forget During The Pandemic
At The Airport
My detailed online research made me 100% ready for the flight. I knew that web check-in is a must and the airline emailed the baggage tag along with the boarding pass. I just had to take the printout and paste it on the luggage. I had the boarding pass saved on my phone. I keep dropping passes, and the paperless option surely made my life easier. Plus, the soft copy made the scanning 100% touchless I also made sure that my handbag had enough pockets to arrange things that can be accessed easily. Here are a few things that I kept handy:
an extra copy of the baggage tag

my ID card

mobile, earphones

three pairs of gloves

one hand sanitizer bottle

one spray bottle of sanitizer

tissue paper

food packet water bottle
I changed into a new pair of gloves before I entered the aircraft. I also washed my hands in between hands and had my food. I sprayed my sanitizer everywhere I sat, and every time I brushed my bag against anything. I wore light clothes complete of course with the mask and the face shield. I knew that I had my journey was to continue for another 4 hours after the flight, and so I changed my clothes after landing before commencing my next leg of the trip.  100 Days Of Domestic Flight Operations; These Airports Saw The Maximum Passengers.
The Quarantine Heaven
To my surprise at the Jabalpur airport, I get to know that I had to quarantine for 14 days. I was not aware of any such rules earlier. I had already chosen Camp Dev Vilas for my lockdown getaway. I had been there on my personal and professional visits earlier, and I knew how hygienic and clean they were. Plus, the property had private cottages spread over 11 acres of land, so you are isolated from other guests too! They followed every safety protocol with temperature and oxygen level checks. I had a smooth contactless check-in, and my luggage was thoroughly sanitized. There was not a spec of dirt in the room, and they had sanitizers stationed at every touchpoint. At the restaurant, every family were allocated a specific table for all their meals during their stay. All the safety checkboxes were ticked. Could I ask for anything more? The property went beyond putting a roof over my head and promised access to my own slice of the wilderness. I quarantined for 14 days in Kanha, and all the locally imposed lockdowns in MP got me to spend a whopping 36 days in the jungle.  Himachal Pradesh Plans To Become India's 'Quarantine Destination' For People To Recover Peacefully.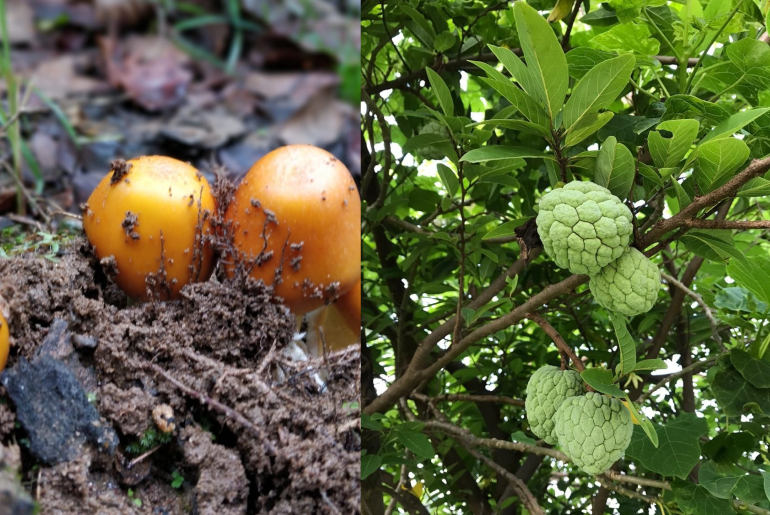 The Memorable Jungle Escapade
How I spent a month in the jungle? Let me tell you. I was spoilt for choices. A typical day in the jungle started as early as 5:30 pm and ended at 8:30 pm. I started my day with morning walks along the beautiful trails covered by the sal tree. I loved the beautiful smell of the moist earth and the aura of the place. I was lucky to soak in all the breathtaking views. I got to breathe fresh air, listen to the chirping of birds, played with my new four-legged friends, watched the sky changing colour and enjoyed the rains.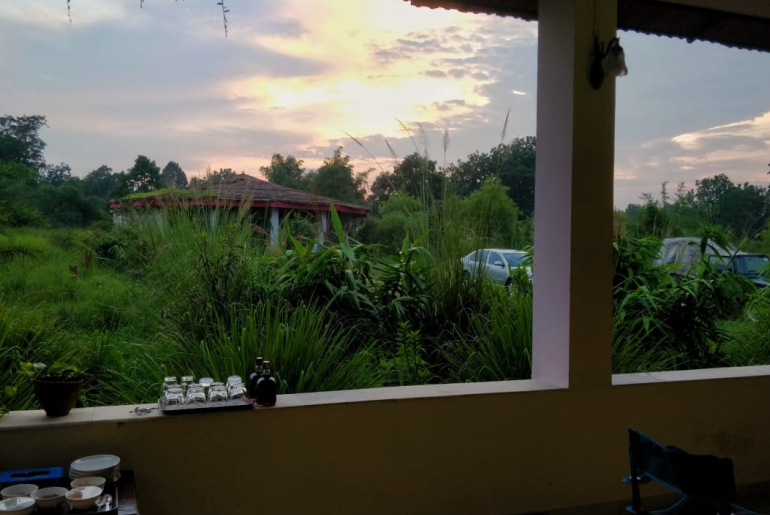 I kept my eyes out for rare birds like the grey hornbill, reptiles and other creatures of the forest. At times we would even drive down to the nearby lakes for evening tea and coffee. My typical working days was all online bout meetings and replying to emails.  Here's How To Choose The Best Jungle Safari In Madhya Pradesh.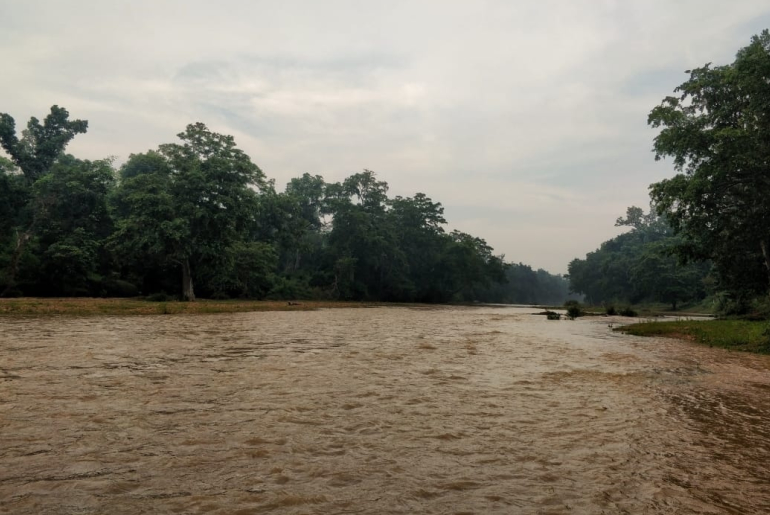 It was all about finding peace in the solitude and exploring myself in the best way possible. Someone rightfully said, 'travel is never a matter of money but courage'. I am glad I broke free when the world was caged. It makes you appreciate life more. 
Contributed by Tania Das Chowdhury, Founder, Routes 2 Escape