After taking inputs from more than 1000 travel agencies, writers and bloggers, a Canadian travel website, FlightNetwork came up with a list of 'World's 50 Most Beautiful Cities'. According to the list, the capital city of Rajasthan, Jaipur is the 48th most beautiful city in the world. Unquestionably, Jaipur had always been one of the most vibrant and picturesque cities in India, Now it has made its place in the global list too. Paris has been ranked first in the list and New York second. The other cities in the list are Dubrovnik, Bergen, Queenstown, Seoul and Quito, to name a few.
Jaipur Is The 48th Most Beautiful City In The World: FlightNetwork
The Pink City, Jaipur is home to a large number of marvellous forts, gorgeous palaces and magnificent temples. These historic architectures, along with the vibrant culture of Jaipur, attract tourists from all over the world. Be it the 300-year-old Hawa Mahal, the grandiose Amer Fort, the City Palace or the Nahargarh Fort, each and every place within the city will leave you mesmerized.
Also, there are many iconic food joints in Jaipur that make a wide array of delicious North Indian dishes, from aloo pyaz kachori, gol gappe, kathi roll and mutton tikka to chats, samosas and jalebis. You can also enjoy piping hot kadak chai with absolutely amazing tadka Maggi at a food joint known as the Tapri Central.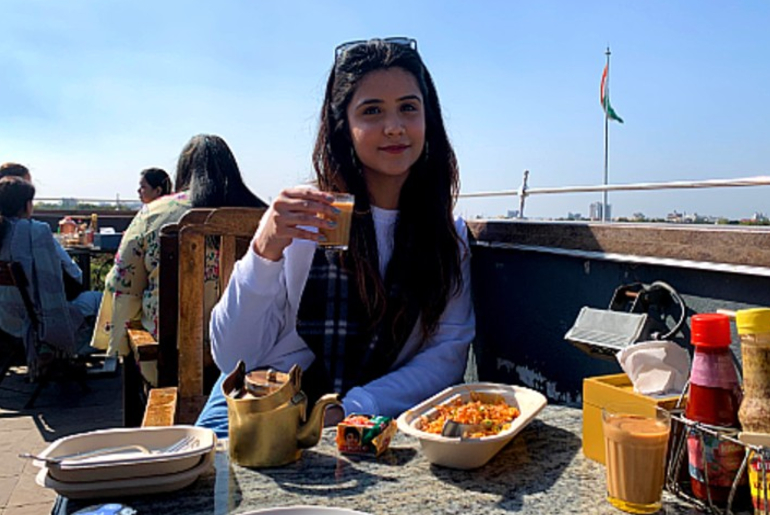 Jaipur also boasts of some traditional marketplaces, the most famous being the Bapu Bazaar and Johari Bazaar. Think scenic beauty, delectable food or shopping, Jaipur blends the magic of all.
Also Read: Hang Out Right Opposite The Amer Fort On This Incredible Rooftop Restro-Café!
On that note, here are some crazy facts about Hawa Mahal!
Also Read: Indulge In Fine Dining At This Train Themed Restaurant In Jaipur
Also, there are a large number of profoundly elegant heritage resorts in and around Jaipur, such as the Sambhar Heritage resort, set beside India's largest inland salt lake, the Sambhar jheel. Another example is the marvellous Tree House Resort with the views of a waterfall. Or in case, if you can spend a whopping ₹48 lakhs, you can also stay at the luxurious Presidential Suites of the most regal Raj Palace.
Also Read: 5 Reasons To Visit Jaipur In 2020
What Else?
On July 6, 2019, UNESCO listed Jaipur among its World Heritage Sites. Jaipur had also taken up a pathbreaking step in terms of woman empowerment. An NGO in this city, known as 'Access Development' had launched an initiative called  'Pink City Rickshaw Company', under which it provided e-rickshaws to underprivileged women. These women now drive the e-rickshaws, earn money and run their families. This proves that the city isn't just stunning from outside. The people out here are wonderful too! Also, the Jaipur Literature Festival is one of the most popular literary festivals in India. Literature buffs book their stays at many budget hostels in Jaipur solely to attend the festival.
Also Read: Hop Aboard The Royal Ship Restaurant In Jaipur
So, once the lockdown ends, make your plans to explore one of the world's most beautiful cities, in India, as we love to go #Vocalforlocal! For now, allow us to take you there virtually, from the comfy of your couch: