A breath of fresh air, sea of green meadows, cup of hot chai and a bowl of delicious Maggi and you know you're in a hill station in India. Hill stations are cosy, pleasing to the eye and just embrace you like a warm hug on a cool day. You might have explored lesser-known hill stations in India. But have you ticked off some of the greenest most beautiful ones yet? So, for all of you who'd choose mountains over beaches any day, here are 5 of India's greenest hill stations.
1. Auli In Uttarakhand
Auli is not only one of the most fascinating hill stations in India, but also one of the greenest ones. During summer, Auli is covered in lush green meadows. And during winter, it turns into the perfect ski resorts surrounded by snow-capped mountains. It's believed that Lord Hanuman rested here during his quest to find the Sanjeevani Booti. When you're here, do take a cable ride to witness breathtaking views of the terrain. You can even go trekking along the green meadows with your bar and soak in the romantic weather.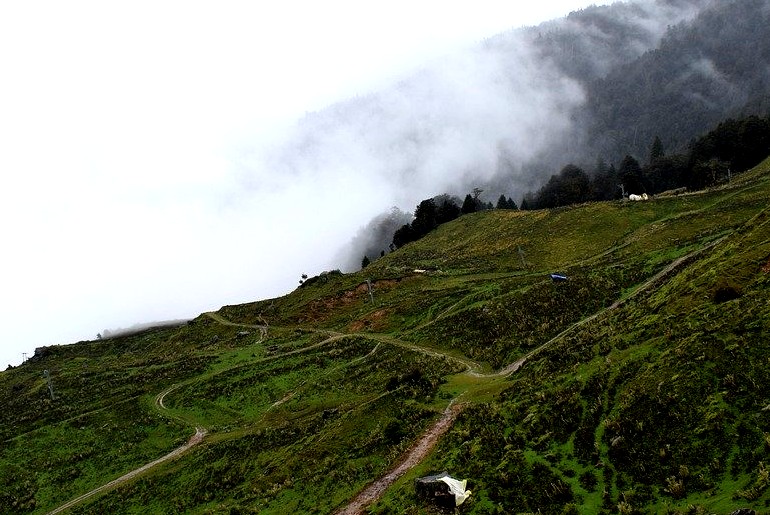 2. Idukki In Kerala
God's Own Country, Kerala has, Idukki,  one of the greenest hill stations in India. Over 97% of this hidden gem is covered in mountains and trees. Idukki has well-known rivers like Thodupuzhayar, Periyar and Thalayar flowing through the gorges. With wildlife reserves, spice, estates and mountain treks, there's a lot to explore in this green hill station. Idukki also has one of the biggest dams in India, the Idukki Arch Dam.
Also Read: Kerala Has India's Tallest Shiva Linga That Is 111.2 Ft High!
3. Sonmarg In Jammu Kashmir
Jammu & Kashmir's Sonmarg literally means 'Meadows of Gold'. This charming hill station is surrounded by the  Greater Himalayas. It's close to 2800 m above sea level. Sonmarg offers several scenic landscapes as well as adventure activities like zorbing and horse riding for the adrenaline junkies. With pine trees, green patches on mountains and rustling grass, you know you're in a slice of heaven in Jammu & Kashmir's Sonmarg.
4. Chikmagalur In Karnataka
Coffee Lovers! If you haven't visited India's coffee paradise Chikmagalur in Karnataka, then what have you been up to? Lush green forests, aromatic coffee estates, tranquil atmosphere and majestic mountains are just some of the things that Chikmagalur offers. This is the place which first grew coffee in India. When you're here smell the lingering fragrance of coffee in the air, trek up the green mountains, and witness the most scenic sunrises you've ever witnessed.
Also Read: Monsoon Treks We Are Missing Right Now
5. Ooty In Tamil Nadu
Tamil Nadu proudly boasts of the lush greens of Ooty. And this hill station is the perfect escape in the summer months in South India. Ooty's botanical gardens, picturesque Nilgiri Hills and fascinating chocolate museum shouldn't be missed. This hill station is popularly known as the 'Queen of all hill stations in India'. It's beauty has captivated tourists from all across the country. Whether its summer or winter, tourists never fail to visit here with their loved ones to experience the relaxing laid back staycation here.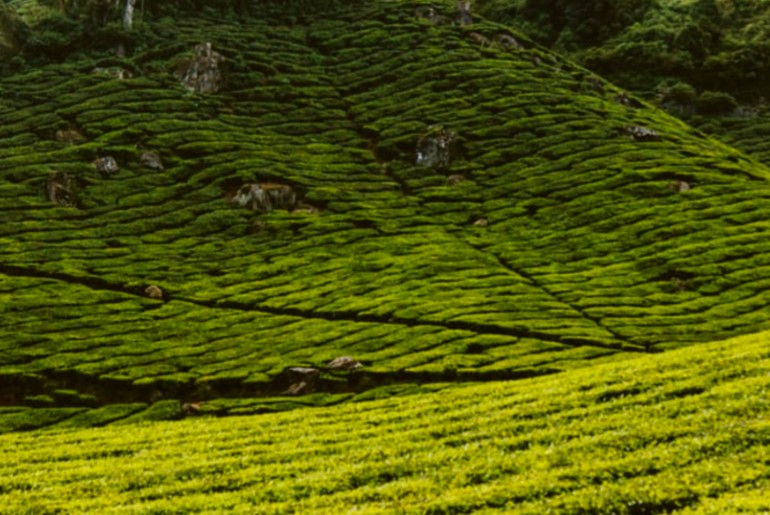 So these are some of the greenest hill stations in India. They offer splendid scenic views and even interesting adventure activities for people who like to challenge themselves. So do have these on your bucket list the next time you feel the mountains are calling you.