Wanting to break free from the monotony of the lockdown and start afresh? How about taking a road trip from Mumbai to Rajasthan? The exhilarating trip covering breathtaking landscapes and several stunning cities will boost up your mind and soul all over again. We've planned out an itinerary for y'all from Mumbai to Rajasthan that will cover 10 cities and will take around 13 days. You need to take the NH48 highway and also ensure that you get your FastTag, as there will be multiple tolls on the way. Here are all the deets.
The Route
Mumbai-Ahmedabad-Mount Abu- Udaipur- Jodhpur- Jaisalmer-Bikaner-Mandawa-Jaipur-Ranthambore-Chittorgarh-Surat-Mumbai
Day 1: Mumbai-Ahmedabad- Mount Abu
Ahmedabad is around 531 kilometres from Mumbai and will take around 10 hours from Mumbai. We recommend that you start your journey early in the morning so that you can reach Ahmedabad in the evening. After starting from Mumbai, you can have your breakfast at New Jalaram Kathiyawadi, at New Charoti Toll Plaza,Ghol, Maharashtra.
The eatery serves delicious pure veg and Jain food. You can have a heavy breakfast here with paratha sabzi, idli sambar, fafda jalebi, etc. Or if you want to hog on some Persian delights on the way like dhansak or lagan nu custard you can take a halt at Parsi da Dhaba at Varwade. 
Once you reach Ahmedabad, you can take a small detour to have a food break at Ekta restaurant, situated at Samarkha Cross Road. The place serves delicious snacks as well as heavy meal options.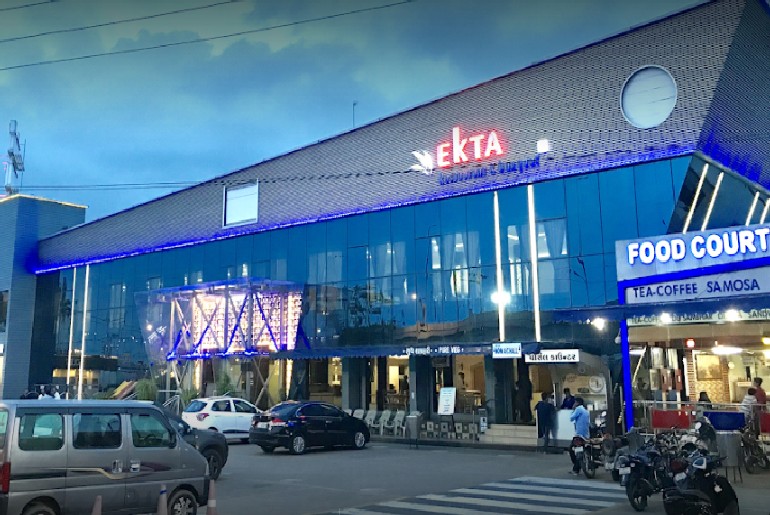 From Ahmedabad, you can head straight for Mount Abu via the Gandhinagar – Vijapur Road. Mount Abu is around 5 hours drive from Rajasthan. So, if you start at around 5-5:30 PM from Ahmedabad, you can reach Mount Abu by around 11 PM. Mount Abu has many palatial hotels that offer arresting views of the lush green Aravallis and the undulating landscapes. Our pick is  Forest Eco Lodge near Nagarpalika Tax Entry Point as it incorporates a surreal rustic charm.
View this post on Instagram
You can spend a night at Forest Eco Lodge and wake up to the views of the mountains and the clear blue sky in the morning. The homestay has a sweeping lawn overlooking beautiful vistas, where you can enjoy your breakfast.
Day 2: Exploring Mount Abu And Leaving For Udaipur At Night
Mount Abu is perched on the higher expanses of the Aravalli Range and is blanketed with pristine forests. The hill station offers pretty views of the lower valley. From Mount Abu, you can visit the 13th-century Dilwara Jain Temple Complex.
View this post on Instagram
Located 2 and a half kilometres from the Mount Abu settlement, the complex has 5 spectacular temples built in white marble. From Dilwara Jain Temple Complex, you can head towards the Mount Abu Wildlife Sanctuary to enjoy a high-altitude jungle safari. You will also get to spot many rare and gorgeous birds at this sanctuary. From here, you can drive towards the first man-made lake in India, the Nakki lake.  But before visiting the lake, you can have your lunch at Jodhpur Bhojnalaya, around 7 minutes drive from Nakki Lake. Here you can have authentic Rajasthani thali, as well as Punjabi and Jain food. The Dal Bati served at this eatery is a must-try. 
You can spend the rest of the day at Nakki lake, which is vast and profoundly serene. The toad rock at Nakki offers arresting panoramic views of the lake. You can also enjoy boating on the lake while soaking in the cool breeze.
View this post on Instagram
At around 7 PM, you can start for Udaipur, which is around 3 hours from Mount Abu. At Udaipur, there is a music-themed hostel overlooking Lake Pichola. You can stay there for just ₹500/night. Or if you don't prefer a hostel, you can stay in Udai Niwas, also by Lake Pichola. This is an old haveli which has been turned into a heritage style hotel. Stay here to get an opulent feel in the city. 5 Palatial Hotels In Udaipur You Can Book Starting From Under ₹2000
At these hotels, you can have your dinner in an al-fresco setup while enjoying the dreamlike night view of the city of lakes. The next morning, you can have a soulful breakfast with a clear view of the lake.
Day 3 & 4: Udaipur Tour
Udaipur is home to spectacular architectures like the Jagdish Temple, the City Palace and Bagore Ki Haveli. You can start your Udaipur exploration with the Jagdish temple, the construction of which was completed in 1651. Just beside the Jagdish Temple, is the City Palace, which is one of the most iconic structures of Udaipur. In proximity to these structures, lies the 18th-century Bagore Ki Haveli.
View this post on Instagram
You can return to Lake Pichola in the evening to enjoy the sunset. Take some rest in the hotel for the night and continue towards Jodhpur the next day, early in the morning.
Also Read: Taj Lake Palace Udaipur Is A Villa In The Middle Of A Lake
Day 5: Reaching Jodhpur Via Ranakpur and Kumbhalgarh
Jodhpur is roughly 5 hours away from Udaipur. On the way to Jodhpur, lies the Ranakpur Jain Temple Complex and Kumbhalgarh. The Ranakpur Jain Temple Complex is known for its 1444 intricately carved pillars. The Kumbhalgarh Fort, which is a UNESCO world heritage site, houses the second longest wall in the country.  The Unexplored Great Wall of India!
View this post on Instagram
When you reach Jodhpur in the evening, you can go binge-eating on some local street food like Mirch Vada, Dal Bati, Mahkaniya Lassi and Kachori. Jodhpur has many budget hotels that offer amazing views of the fort, where you can halt for the night. If you prefer a hotel, you can put up at The Arch Boutique Homestay or Dev Kothi Boutique Heritage Stay.
Day 6:  Exploring Mehrangarh Fort, Bishnoi Village And Entering Jaisalmer
The most iconic structure in Jodhpur is the Mehrangarh Fort, which is also the biggest fort in India. The colossal hilltop building, constructed in1459 by Rajput ruler Rao Jodha, offers jaw-droppingly beautiful views of the city. If you love to explore the rural side of Rajasthan, you can take the Bishnoi Village tour nearby.
View this post on Instagram
Have some snacks in any local food joint in the evening and then start heading towards Jaisalmer. Jaisalmer is only around 4 hours from Jodhpur, so you can plan your dinner at the hotel at Jaisalmer. At Jaisalmer, you can have a camping experience in the desert at Sam Sand Dunes. Sam Sand Dunes camping charges for a pair around  ₹7000 that is complete with the food and entertainment.
View this post on Instagram
Also Read: The Karni Bhawan Heritage Hotel In Jodhpur Makes Dreams Of Living Like The Royals Come True
Day 7: Desert Safari, Camel Ride And Jaisalmer Fort
The next day, you go on a desert safari of the Sam Sand Dunes and also enjoy camel rides. Sam Sand Dunes, is one of the most authentic desert dune sites in the whole of India. In this place, travellers can witness magnificent sand dunes that are 30-60 meter tall. This rare desert lies just at the edge of the Jaisalmer Desert National Park. These sand dunes have been compared to the Sahara. This site is located 45 km west of Jaisalmer city.
View this post on Instagram
Taking a 44-minute drive from Sam Sand Dunes in the afternoon, you will reach the palatial Jaisalmer Fort. There are several cafes inside the Jaisalmer Fort like the German Bakery and Coffee Shop and the Kuku Coffee Shop. Have a heavy meal at one of these cafes before heading to Bikaner, 5 hours away from Jaisalmer.
View this post on Instagram
At Bikaner, you can put up at Hotel Sagar Bikaner, which looks like a fort to give you a dose of royalty.
View this post on Instagram
Day 8: Bikaner Tour And Entry To Jaipur
Bikaner is one of the most ravishing cities of Rajasthan with a plethora of royal forts and palaces. As part of a combined trip, you can cover the noteworthy ones among them. You can start with the 16th century Junagarh Fort, around which the modern city of Bikaner has developed. The red sandstone carvings and the stunning motifs at the fort will leave you spellbound.
View this post on Instagram
Around 7 minutes drive from the Junagarh Fort, lies the Lalgarh Palace, which is known to change colours according to the sun's position. A part of the palace, known as the Laxmi Niwas Palace, has also been turned into a heritage hotel. A few metres away from here, lies the Karni Mata Temple.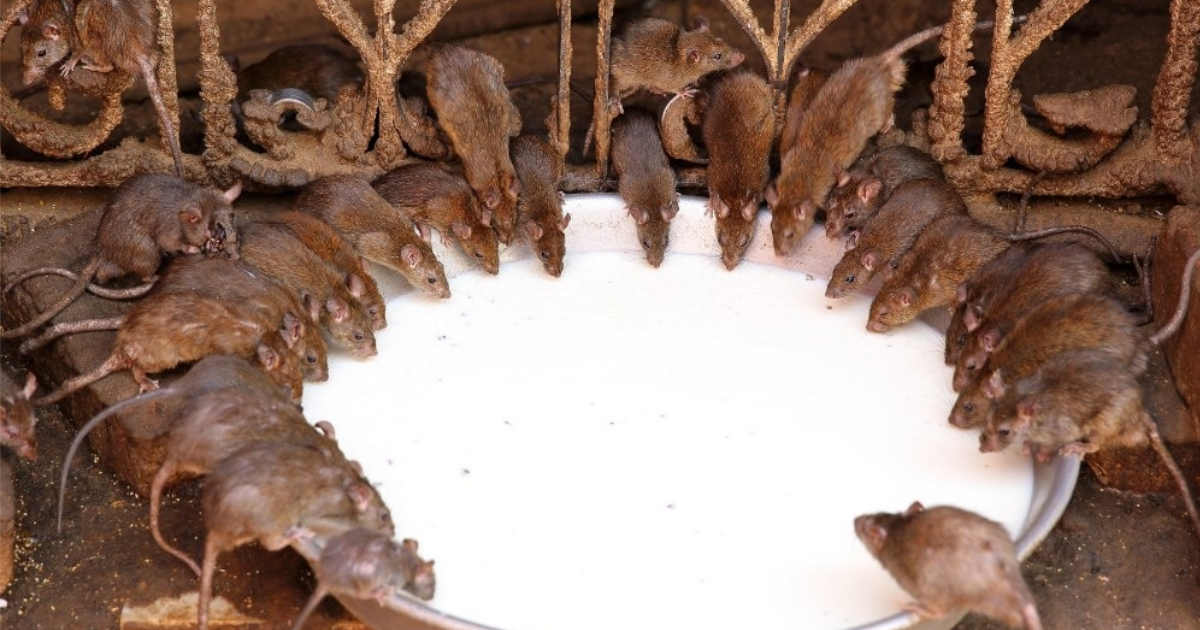 Karni Mata Temple is one of the most unique temples in India. Also known as the temple of rats, this temple is famous for the 25,000 rats that are worshipped here. People from all across the country come here to praise these rats, and you will also find a few foreign travellers visiting this place out of curiosity. When you pray in this temple, you will find rats roaming around your feet. The devotees consider themselves lucky after eating the foods eaten by the rats. Here a silver statue is created after every rat dies. From Karni Mata, start heading towards Jaipur, which is around 5 hours 21 minutes from Bikaner.
Day 9 & 10: Jaipur Tour
The Pink City, Jaipur is home to a large number of marvellous forts, gorgeous palaces and magnificent temples. These historic architectures, along with the vibrant culture of Jaipur, attract tourists from all over the world. Be it the 300-year-old Hawa Mahal, the grandiose Amer Fort, the City Palace or the Nahargarh Fort, each and every place within the city will leave you mesmerised. At Jaipur, there are several Rajasthani style hotels where you can put up for a couple of nights. We recommend Pandya Niwas at Nahargarh Road as it is an affordable pick with all the required amenities.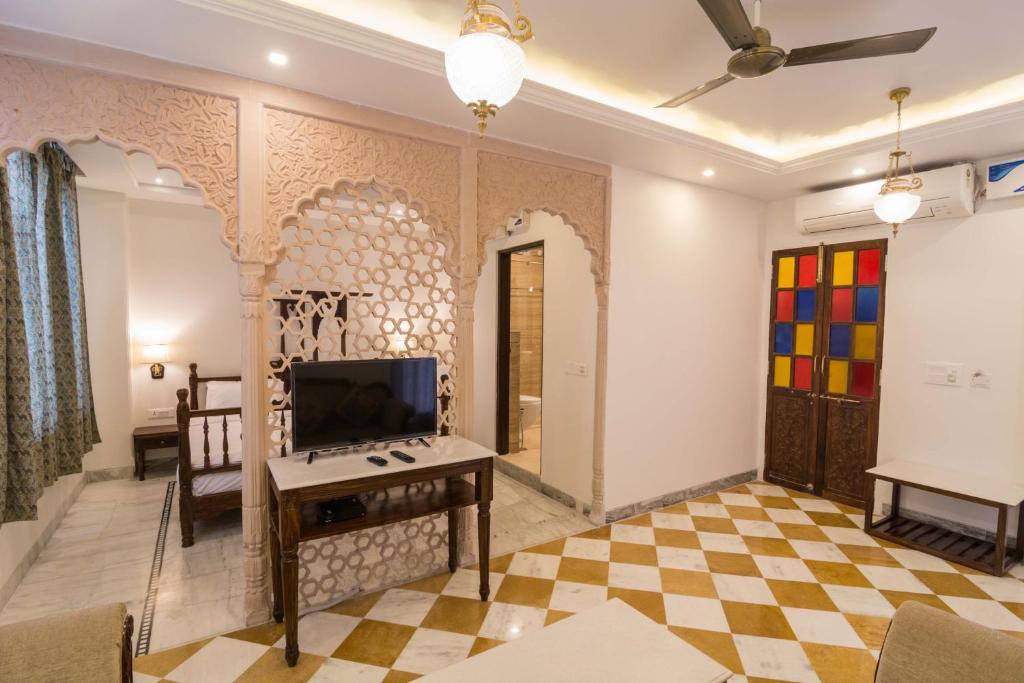 Arrive at the hotel from Bikaner and take enough rest for the night, as the next two days are going to be hectic. Apart from forts and palaces, Jaipur also boasts of some traditional marketplaces, the most famous being the Bapu Bazaar and Johari Bazaar. Think scenic beauty, delectable food or shopping, Jaipur blends the magic of all. To read about the Jaipur itinerary for 2-days, click here.
Day 11: Jaipur To Ranthambore
On the morning of day 11, leave early from Jaipur and drive towards Sawai Madhopur. Check-in at a hotel or a tent. You can select The Ranthambore Bagh, as the tents out here are rustic and charming, and sit in the heart of the greens.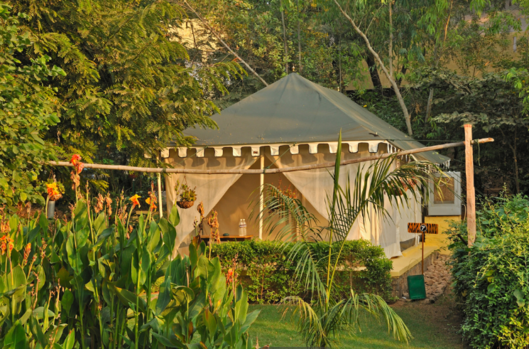 The Ranthambore National Park in Rajasthan's Sawai Madhopur region is one of the biggest national parks in North India. Its sprawling expanse of lush greenery, rich flora and fauna, lakes and mountains, along with the 10th-century Ranthambore Fort, has caught the attention of many nature lovers and shutterbugs. The expanse of the Ranthambore National Park used to be the hunting ground for the Maharajas of Jaipur in the ancient era. It is pristine, vast and spectacular. While taking a safari ride through the Ranthambore National Park, you will be able to spot absolutely gorgeous and elegant Bengal tigers and leopards, who roam around freely under the open sky.
View this post on Instagram
Apart from the large tiger population, the place is famous for chital, nilgai, wild boar, sambar, rufous tailed hare, toddy cats, sloth bear, mugger crocodile and more. The wildlife reserve is home to many pretty bird species like flycatchers, waterfowl, flamingos, sarus crane, grey hornbills, cormorant, serpent eagle, bronzed-winged jacana, painted spurfowl and nightjars. A large number of migratory birds flock near the enormous water bodies at the park. If you reach Ranthambore in the morning, you can embark on the safari in the evening. To read more about Ranthambore National Park, click here.
Also Read: Soak In The Good Vibes At The Luxurious Mughal Tents In Ranthambore
On Day 12, head towards Chittorgarh Fort from Ranthambore. Chittorgarh Fort is around 5 hours 40 minutes drive from Ranthambore. Chittorgarh Fort, which is the biggest fort complex in India, is also a UNESCO World Heritage Site. Nestled in Chittor, atop the hills, the mammoth fort complex incorporates 19 large temples, 20 large water bodies, 4 memorials and also some victory towers.
View this post on Instagram
At 8 minutes drive from the fort via the Chittor Fort Road, lies the Jai Chittor Restaurant, where you can have your final meal of Rajasthan, before leaving for Mumbai via Surat. The restaurant makes excellent sev and methi dishes.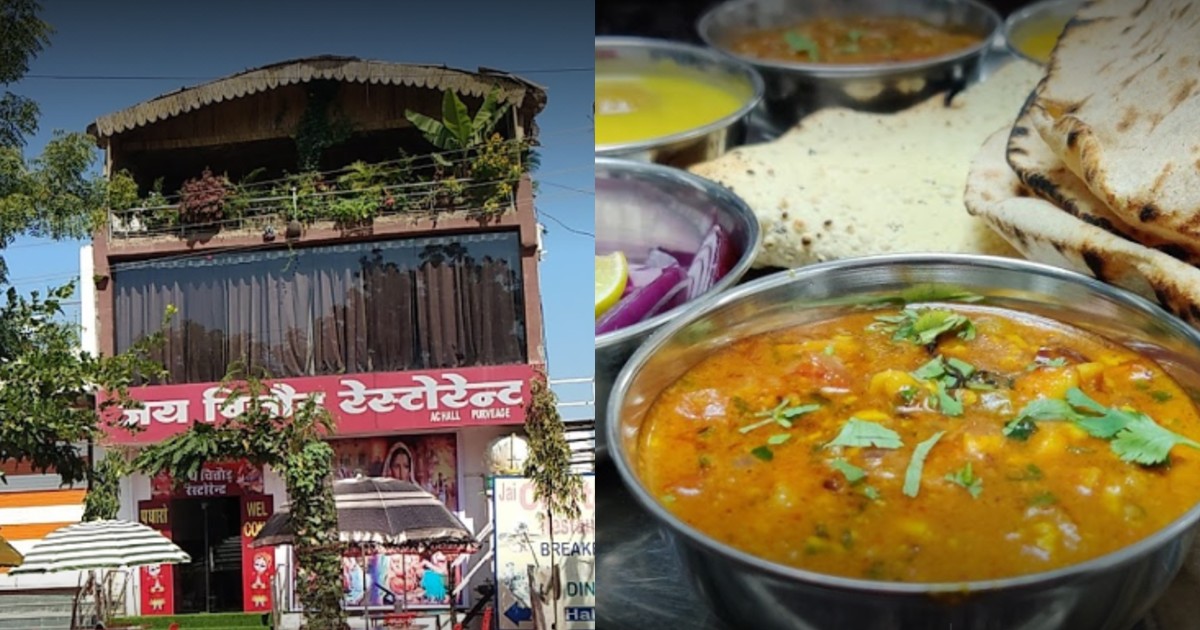 After having your meal, you can take a 45-minute drive from here to visit the Sanwariaji Temple. Spend some time in the temple till the evening. Around 7 in the evening, get ready for a long 11-hour journey to Surat via NH-48. By early morning, next day you can be at Surat, where you can have your breakfast. Mumbai is around 5 hours 10 minutes from Surat. By late afternoon, you will be back in Mumbai.