India has a variety of spices that Indians use for their savoury and sweet dishes. And out of these, Kesar or saffron rules the list for its exclusive and expensive nature. Saffron is one of the most expensive spices in the world and it enhances any dish with its distinct flavour and fragrance. Prime Minister Narendra Modi wants Indians to buy not just any saffron, but saffron from Kashmir. In His monthly radio programme, "Mann Ki Baat" he urged Indians to try Kashmiri saffron and make it popular globally as a brand. Read on to know more.
Indians Encouraged To Try Kashmiri Saffron
The next time you plan on buying kesar for your mithai, you must try Kashmiri saffron. Well, this isn't us, but PM Modi's urge to all Indians. On December 27, during his "Mann Ki Baat", PM Modi encouraged the country to give Kashmiri saffron a go. He stressed that the government wants to make Kashmiri saffron popular across the globe as a brand. According to Hindustan Times, PM Modi states "If we talk about quality, then Kashmiri saffron is very unique and entirely different from the saffron found in other countries. Kashmiri saffron has been given a geographical indication (GI) tag this year. Through the GI tag, we want to make Kashmiri saffron a globally popular brand."
Also Read: Kashmir Police Set Up Unique Wall Of Kindness To Help Needy; People Donate Clothes & Food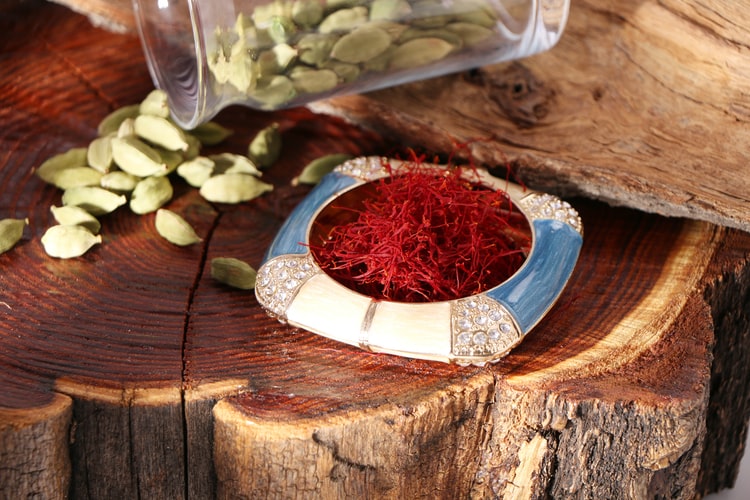 Also Read: India's First Cable Stayed Rail Bridge To Be Built In Jammu & Kashmir
Kashmiri Saffron Gets GI Tag
The Prime Minister also narrated the story of Abul Fazl, a significant member of Akbar's court. Abul Fazl described the Kashmiri saffron after his first visit to the snowy destination. Modi further stated that Kashmiri saffron remains famous across the world thanks to its medicinal properties. As per a report published by The Tribune, he reveals "It is very fragrant, its colour is thick. Kashmiri saffron represents the cultural heritage of Jammu & Kashmir. Kashmiri saffron is very unique when it comes to its quality. It is also different from saffron in other countries. Kashmiri saffron has been distinguished by its GI tag." So folks, do try out Kashmiri saffron the next time you go shopping. Meanwhile, go on a virtual tour to Srinagar.