Delhiites! Now you can nosh on delectable jackfruit parathas, fluffy buttermilk pancakes, smoothie bowls and more right amid the echoing greens, beside a mesmerising lake. Fabcafe has recently opened up its Pop-up Café by the lake inside the pretty lawn of Sunder Nursery Heritage Park, adjoining the Humayun's Tomb. The cosy open-air cafe, that overlooks the marvellous Lakkarwala Burj, is serving a wide range of dishes and beverages crafted with regional ingredients. The comfort food at this cafe will appease your gourmand soul, and the lush environs will soothe out your eyes. Read on to know more.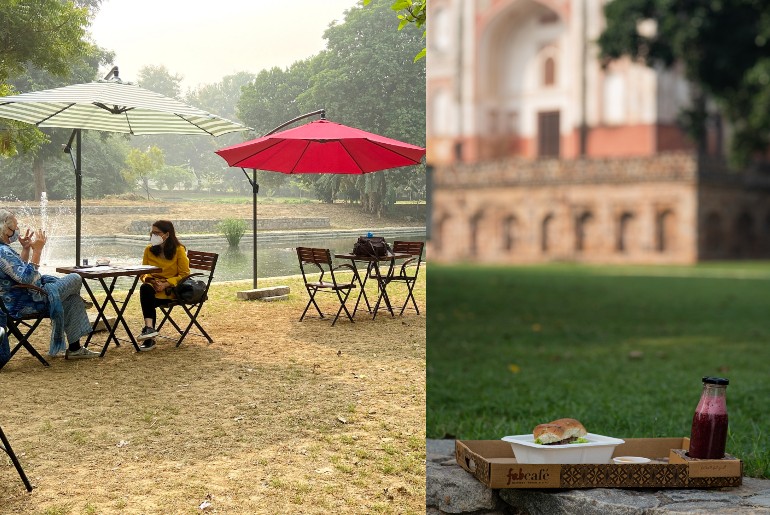 Also Read: Order Delicious Gulab-Jamun Pastry Delivered From This Delhi Eatery To Satiate Your Dessert Cravings
A Gourmand Meal By The Lake, Right On Nature's Lap
If you want to plan your next date on the lap of nature, you can escape to this lakeside retreat at the beautiful Sunder Nursery Heritage Park in New Delhi. The lush greenery, the royal Mughal architectures, the chirping of birds and the profound serenity all around will make your food experience extraordinary.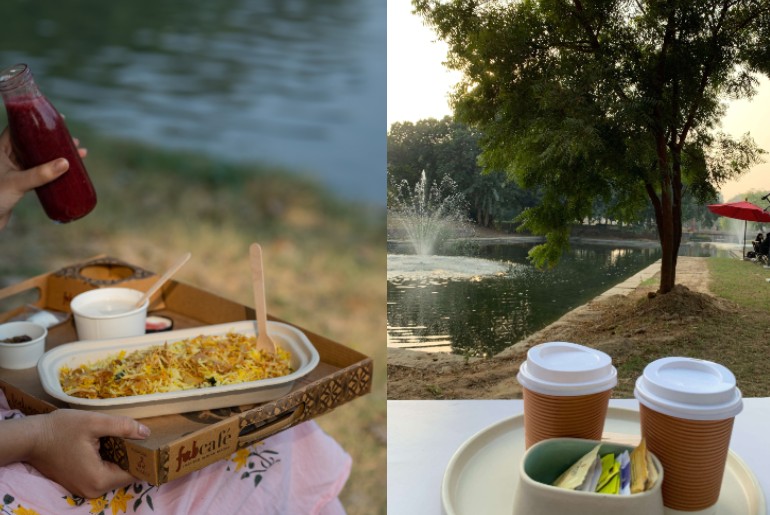 Using locally sourced ingredients and following the "No Refined Oil | No Refined Sugar" rule, Fabcafe by the Lake is dishing out scrumptious dishes like Sunshine Egg/Tofu Akuri with Jackfruit Parathas, Wheat-free Mattar Paneer Paratha, Fluffy Buttermilk Pancakes, Lil' Beetroot Idlis with Sambar and loads more.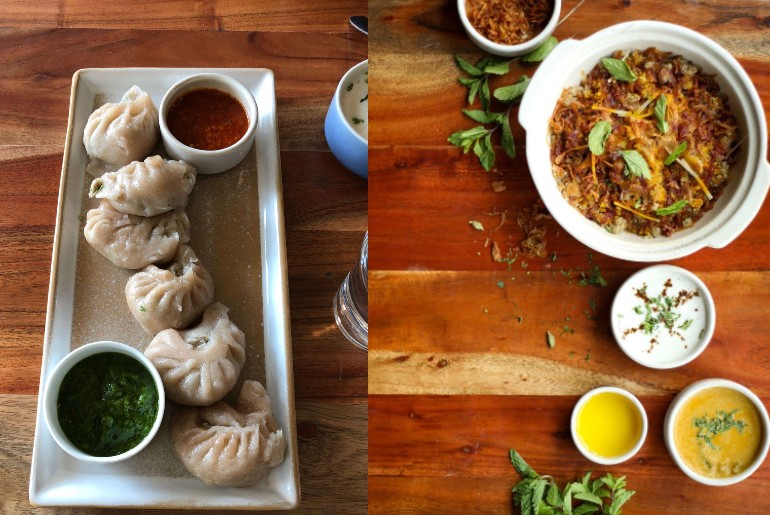 Also Read: 5 Pretty Cafe Clusters In Delhi NCR You Must Visit
Biryanis, Street Food, Wraps And More
We heard that you love Biryanis, then why not treat your taste buds with the quinoa and basmati rice chicken and kathal biryanis cooked with desi ghee at Fabcafe? The wholesome biryanis will fill your tummy in the most delicious way. Want to have the fun of street food while ensuring utmost hygiene and cleanliness? You can go gobbling on Crusty Baked Samosa Chaat, No Guilt Golgappas, Super Tikki Chat and more at this cafe. What's more, they also offer amazing pao veggie and tikka sliders and tikka wraps. You can't afford to miss out their Chicken and Egg Tikka Sliders.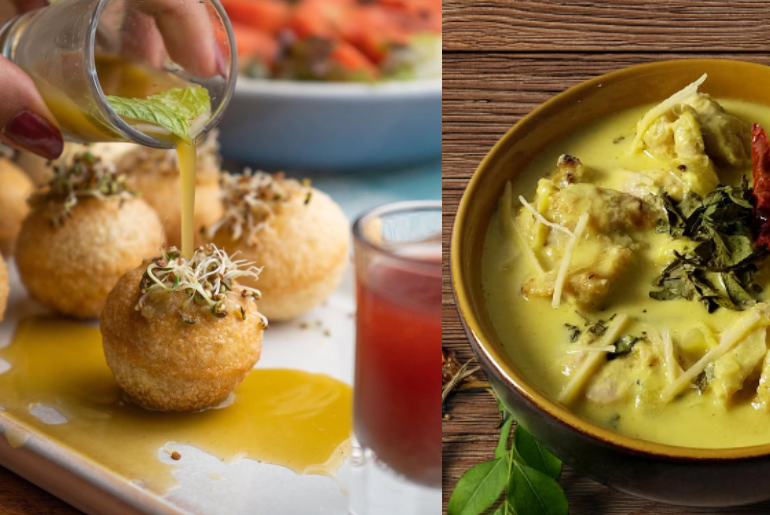 Also Read: 7 Charming Open Air Restaurants In Delhi NCR Perfect For A Winter Date
Freshly Brewed Coffees And Toothsome Desserts
Can anything be better than a cup of freshly brewed coffee while soaking in the pleasant sunlight to kick out the wintry chill? Couple this with some scrumptious desserts like chocolate cakes, honey and walnut tarts or banana cake. Ain't that an experience that rightfully calls for a 'wow'? Or in case you want to sinfully indulge in some cold treats, you can grab their Cold Coffee, Coconut Cream n Caramel Ice-Cream or a Cookie Shake.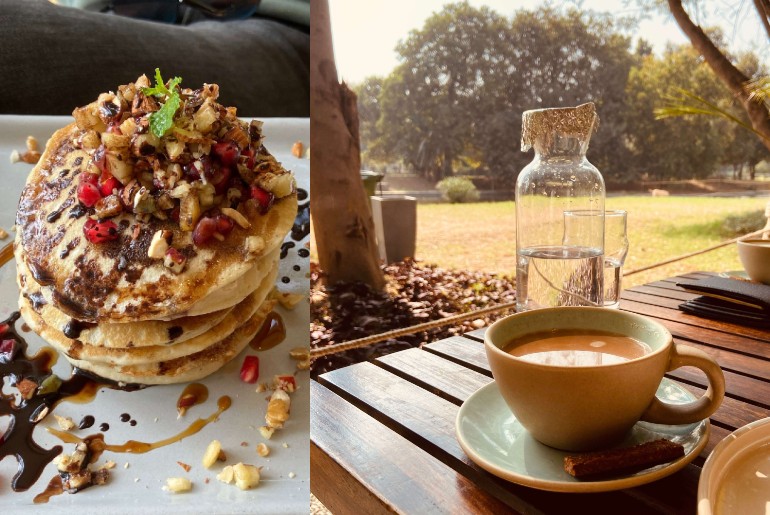 Also Read: I Visited Humayun's Tomb In Delhi And Was Impressed With The Social Distancing Measures
So, guys, ditch the city's pollution and drive straight to this lakeside eatery to enjoy the union of good food and mother nature. Meanwhile, here's a virtual tour of Delhi's iconic monuments: