Under 140 Characters
Skylodge Suites: Imagine living in three transparent pods clinging to the side of a 400ft cliff in Peru & the only way to reach them – scale a sheer rock face.
What is it?
The sacred valleys of Peru offer the most mesmerizing views in the world and Natura Vive Skylodge is offering you a chance to spend your time looking over this gorgeous landscape – quite literally. The only catch is you've got to scale a 400 foot cliff face to get there. If you're brave enough (adrenaline junky alert!) to survive the night in one of these dangling pods then the rewards are well worth it. You get to soak in the mystical 300 degree views, whilst dangling over the Sacred Valley of Cusco.
The night views are especially spectacular. You get to sleep under a million stars and it is indeed the experience of a lifetime.
Tell Me More
The Natura Vive Skylodge offers three luxury capsule suites that can house up to eight people. The capsules are made of weather resistant polycarbonate and aerospace aluminum and are nothing short of luxury. Each pod comes furnished with a dining area, four beds and a private bathroom.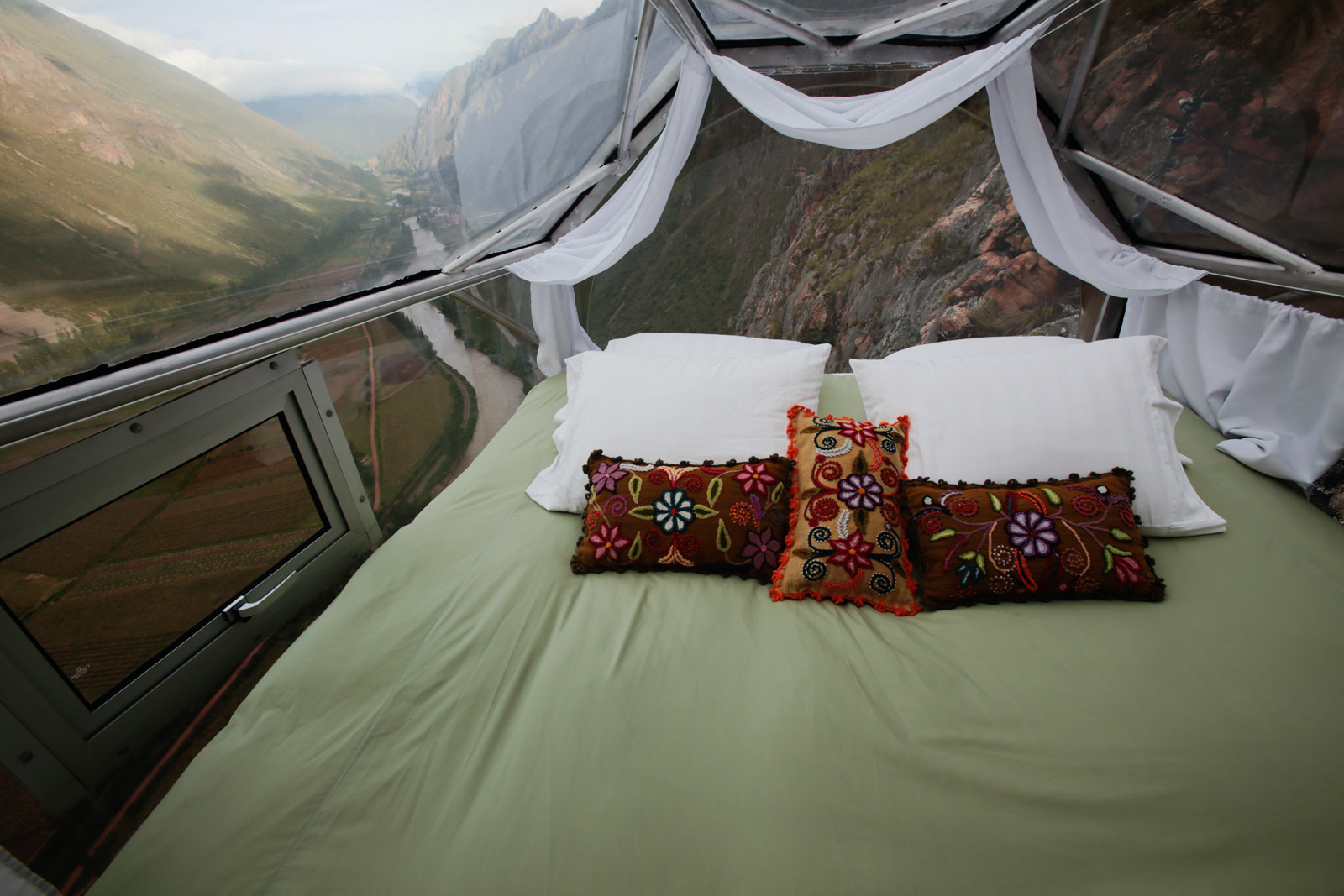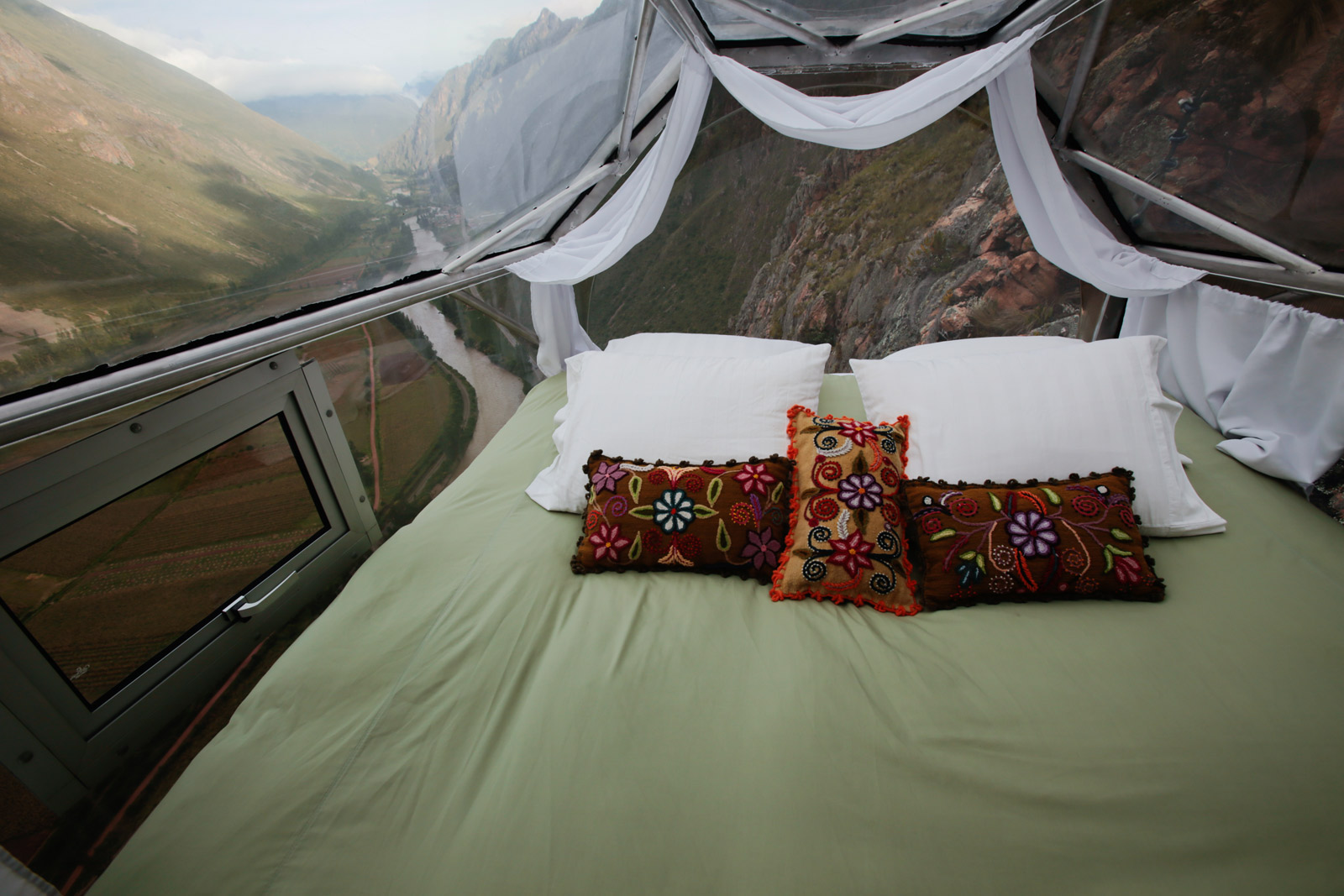 The 200 pound per night lodge comes inclusive of breakfast and a gourmet dinner with wine. You even have an option to zip-line all the way back to ground.
Do I Need To Train For This?
NONE! There is safety equipment that is permanently installed on the path so it gives people with no experience in climbing an opportunity to try it out while simultaneously enjoying the most astounding views.
What's It Going To Cost Me?
Approx INR 17,000 per night (inclusive of dinner and breakfast).
How Do I Get There?
Natura Vive Skylodge is located in Peru. You can go along the Via Ferrata route – a bridge suspended approx 600 feet above the Cusco valley. Once you've navigated the bridge, you have to climb up a series of iron bars that are drilled into the rock face. It is perfectly safe even for children to try this route. Another option is the an intrepid path toward the ziplines.
Location: Valle Sagrado, Cuzco, a 10 minutos de Ollantaytambo, Cusco. PERU 
So keep dreaming and getting there.
LIKE Curly Tales on Facebook | Instagram | Twitter
You can subscribe to our newsletters.