Vegetarians! It can be quite a task to look for exquisite vegetarian restaurants that offer you a fancy ambience, exotic dishes and a comfortable vibe in Bangalore. More often than not, you end up visiting humble South Indian restaurants and gorge on just Dosa and Idli. Visiting restaurants that offer non-vegetarian dishes as well, might leave you feeling a little uncomfortable. You end up wondering if they use separate utensils, and the smell and visuals of non-vegetarian food might leave second-guessing your choice. Well, here's where we come in. Here are 6 soul-satisfying vegetarian restaurants in Bangalore that serve you a variety of amazing cuisines. They have lavish ambience and exquisite dishes. In fact even your carnivore friends won't even miss out on their non-vegetarian dishes. So add these places to your wishlist.
1. Patio 805, Jayanagar
If you're planning an intimate dinner with your family, then Patio 805 in Jayanagar is your abode. This tastefully decorated restaurant will leave you feeling warm. One of the most interesting experiences you can have here with your family is to have their hot pots. Gorge on delicious fusion veg dishes that give you the best of Indian, Asian and Continental flavours. Apart from this, you can also try their Dimsums, Sushi and other Asian dishes which exuberate heartwarming flavours. Bon Appetite!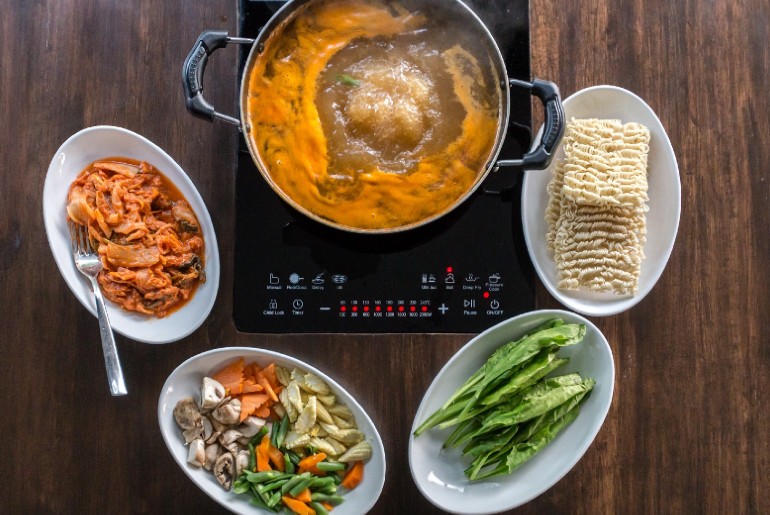 Also Read:5 Bangalore Restaurants That Have Turned Into Cloud Kitchens To Survive & Satiate Your Cravings
2. Burma Burma, Indiranagar
Indiranagar has a charming vegetarian Burmese restaurant that's perfect for date nights. Burma Burma in Indiranagar serves authentic Burmese restaurants and gives you a lavish dining experience. Take your bae here to explore new cuisine and have a romantic date like no other. Start your meal with the iconic Samosa Soup, which is one of the best samosa dishes in Bangalore. Then, tuck into their signature Burma Burma Khao Suey and mushroom loaded Malar Noodle. This Burmese paradise makes sure your soul is more than just satisfied. Burma Burma is surely one of the best vegetarian restaurants in Bangalore that you must visit!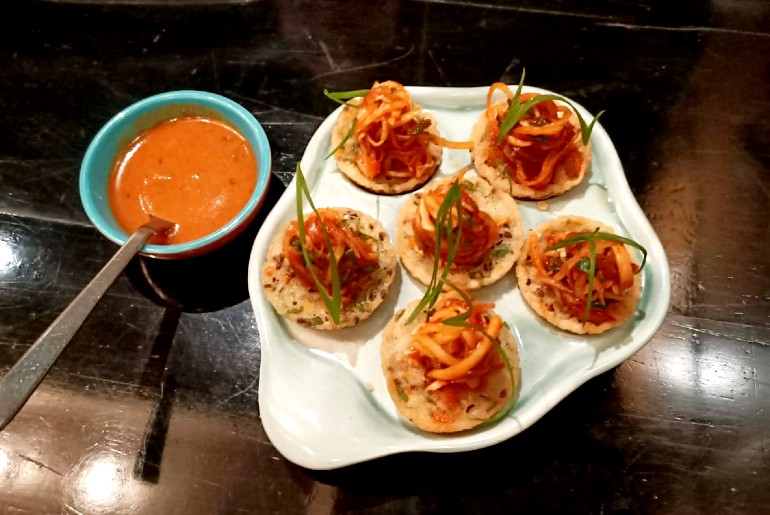 Also Read: 10 Lip-Smacking Japanese Dishes Other Than Sushi That You HAVE To Try At Least Once 
3. Go Native, Multiple Outlets
Some restaurants are much more than just food, it's an experience. And that's exactly what Go Native is all about. With multiple outlets across Bangalore, Go Native gives you the opportunity to indulge in tasty and healthy food prepared with organic and local ingredients. Right from millet palak khichdi, zucchini noodles, ragi pizzas to dark chocolate tarts, you're in for a treat. You can also get a variety of Jain food here. Some of the outlets even serve you homemade wine, so what more do you want right? Go Native gives you the opportunity, to even shop for a variety of sustainable products at their inhouse store. It's truly an enchanting dining experience, like no other.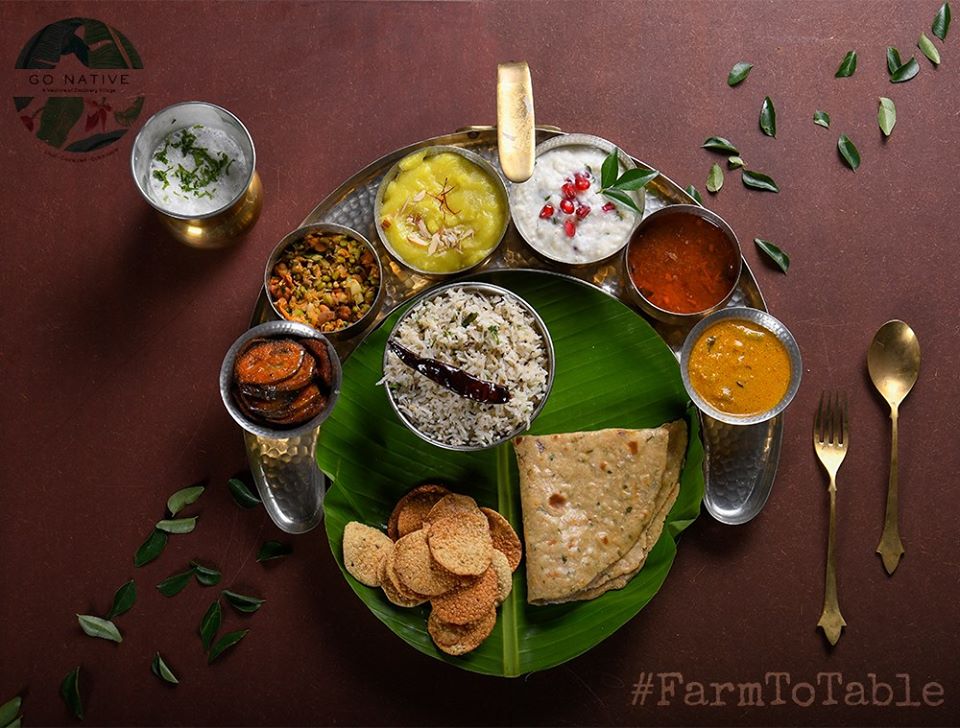 Also Read: I Have Been Eating At Restaurants In Bangalore During The Pandemic & Here's What I Recommend
4.Simpli Namdhari's, Jayanagar
Simpli Namdhari's is not your regular vegetarian restaurant in Bangalore, in fact, it's a fun self-service space where you can watch your food being prepared right in front of you. This boutique cum restaurant serves you fresh salad bowls, hot wood-fired pizzas, Asian combos, hot beverages and delicious bakery products to name a few. With different menus on different days, you'd always get a little surprise. When you're here, do try their Farm Fresh Pizzas, loaded with an assortment of exotic vegetables, Pesto Pasta and Peri Peri Paneer Beetroot Burger. End your meal on a bitter-sweet note with their freshly brewed Cappuccino, Blueberry Danish and Cheesecake Jar. This vegetarian restaurant in Bangalore has our heart, and will surely steal yours.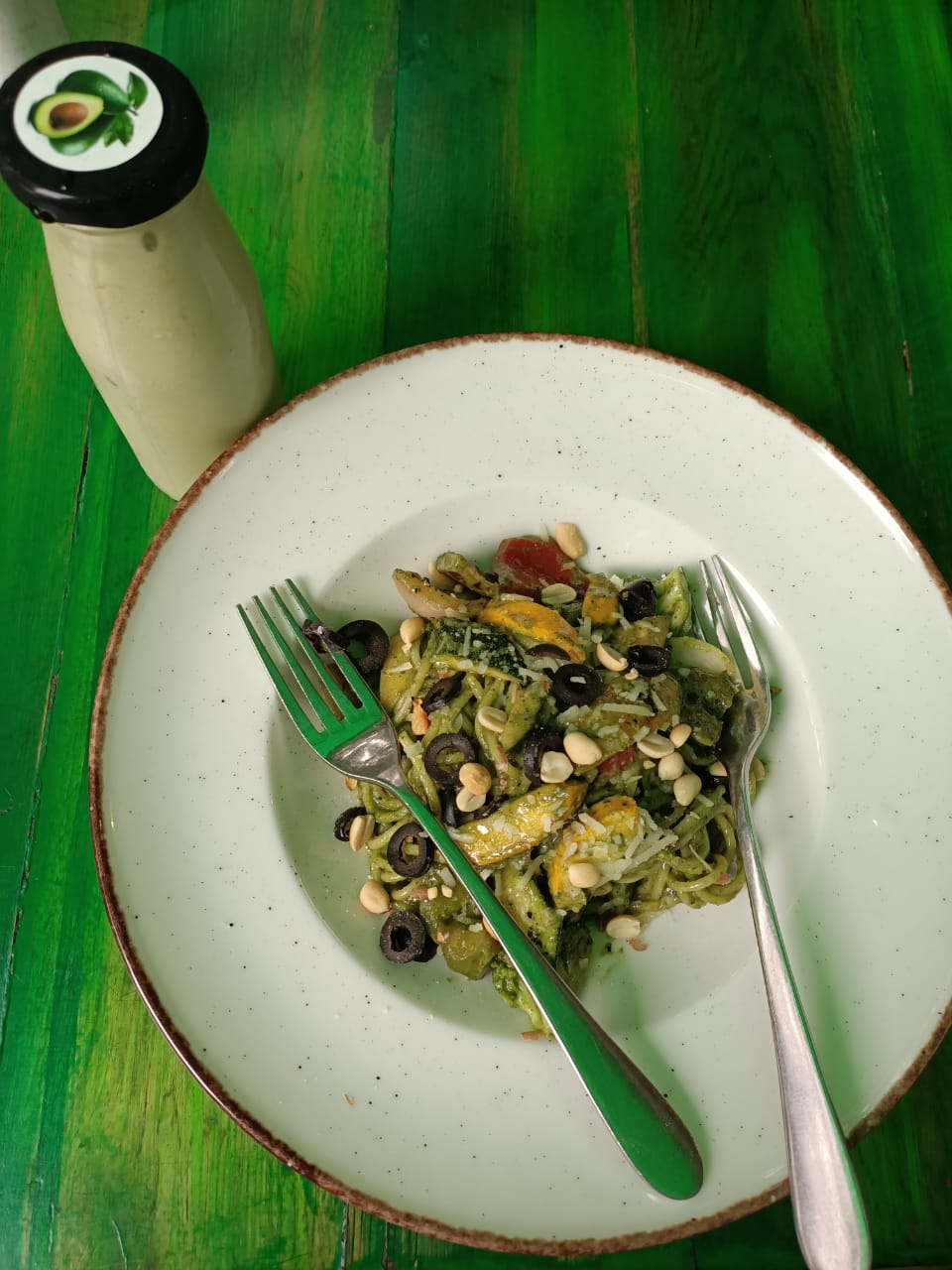 5. Little Italy, Multiple Outlets
Italian food is just perfect for any occasion, anniversaries, birthdays, reunions, dates or just a casual happy day. And if it's Italian food in a lavish dining space, then bring it on! With multiple outlets across Bangalore, Little Italy, is a vegetarian Italian restaurant joint, that just would just make you forget about non-vegetarian food. Their authentic wood-fired pizzas, pastas, soups and risotto would make your mouth water every single time. Order their Minestrone soup, Al Funghi Porcini pasta, Calzone Al Forno pizza and Tiramisu for an exquisite meal. Devour their food amid their warmly lit ambience and sip on their refreshing cocktails, this is your slice of Italy in Bangalore.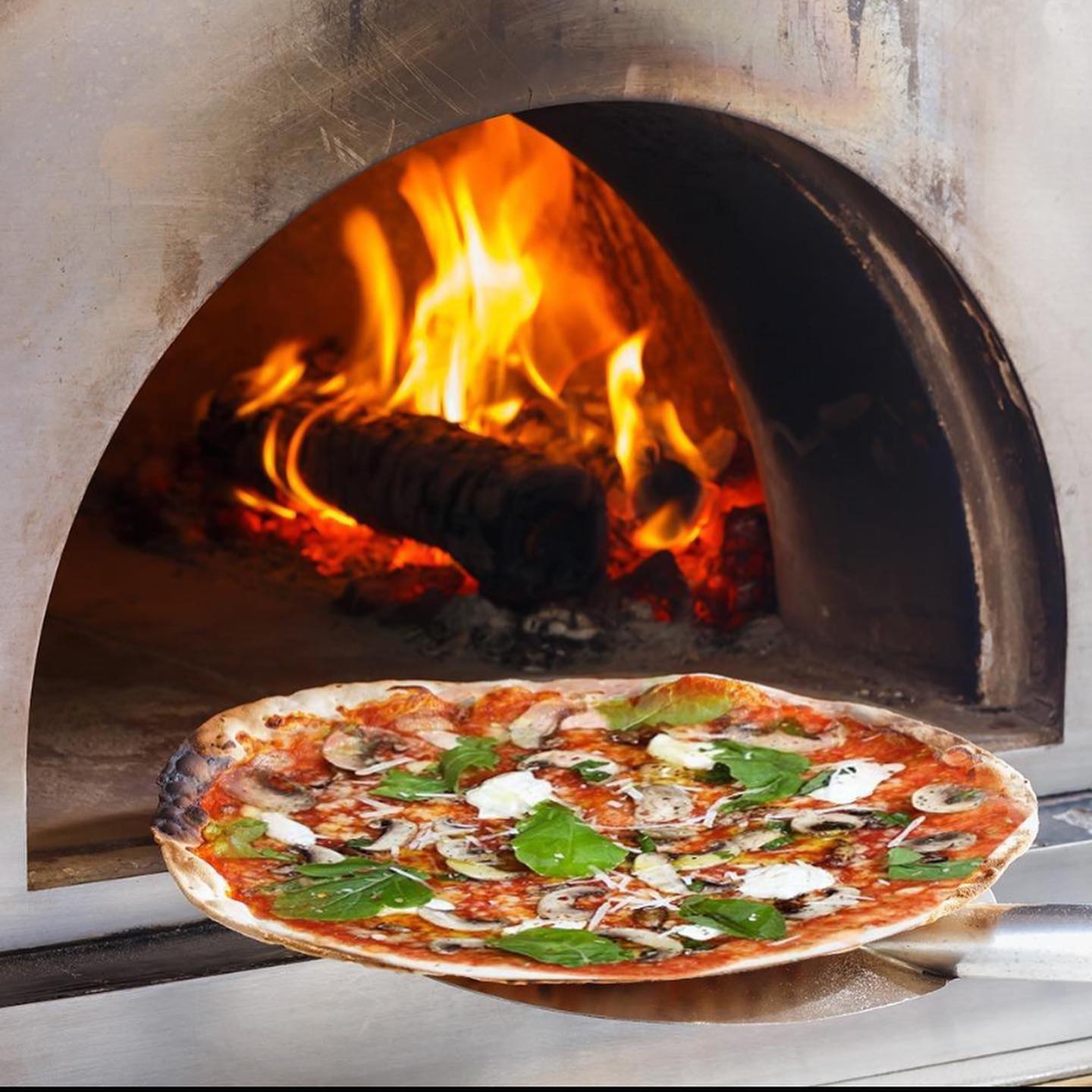 Also Read: I Ordered Authentic Asian Dinner From Niyu In Bangalore & It Was Worth Every Bite
6. Kapoor's Cafe, Multiple Outlets
If you thought North Indian food is just about Butter Chicken and Kebabs, you couldn't have been more wrong. Kapoor's Cafe in Bangalore offers you a total laid back dhaba style dining experience, where you can gorge on an all-vegetarian menu in style. Comfy khatiyas, tall lassi glasses and yellow fairy lights greet welcome you here in glee. Food served in steel cutlery gives you the feeling of sitting in a humble dhaba in Delhi. Order their Crispy Corn and Pakoras to start your meal with joy.  Don't forget to try their makhan topped parathas! If you're looking for a full-fledged meal, then you can tuck into their Rajma Chawal, Dhabe Ki Dal, Paneer Butter Masala, Baigan Da Bhartha and pair it with their assorted Roti basket. End your meal in a full Punjabi style with their tall glass of refreshing creamy lassi.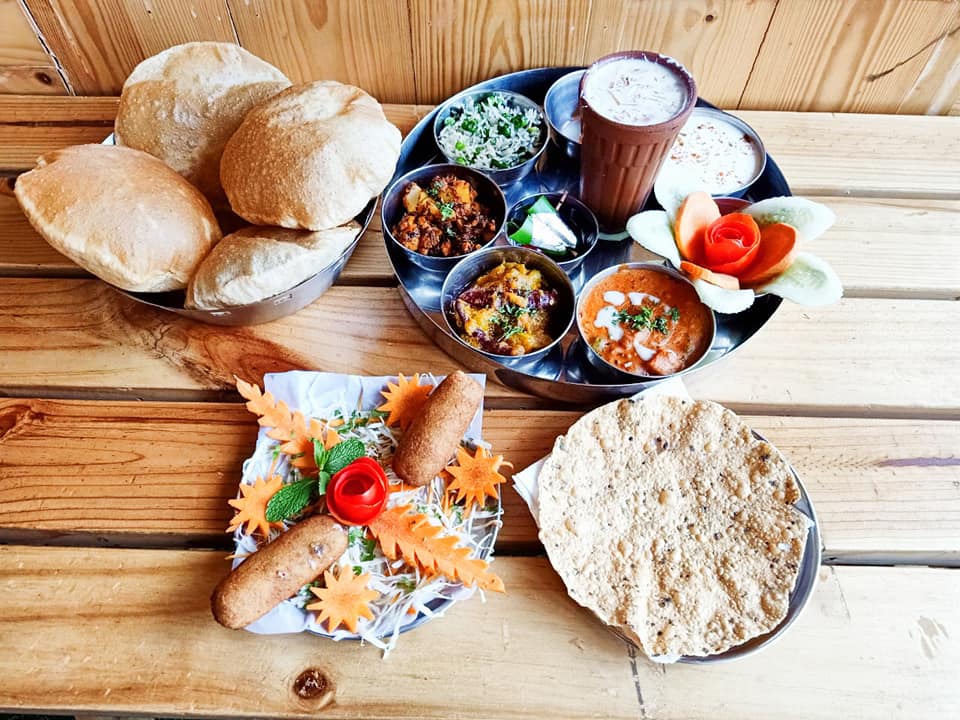 Well, Bangaloreans! These are some of the best vegetarian restaurants in Bangalore that you must add to your bucket list. They serve North Indian, Burmese, Italian, Asian and a variety of cuisines in an all-vegetarian format. We're sure you'd love to visit each and every one of these recommendations! So enjoy!