Thousands of people travel to the Konkan region every year to partake in the elaborate festivities on Ganesh Chaturthi. This year, everyone's spirits were dampened owing to the pandemic. However, the Maharashtra government has heard their pleas. The government decided to arrange special trains to the Konkan region for the occasion of Ganesh Utsav, in a major exception to the current restrictions on inter-statetinter-state travel. Read on to know the details:
Special Trains For Ganpati Festival To Run To The Konkan Region
The Central Railways had asked the Maharashtra government its take on plying special trains for Ganesh Utsav through Central, Western and Konkan railways in July. On August 7, the state government announced that special trains will be running for the festival. "I am directed to state here that the special trains may be scheduled to the Konkan region for the Ganpati festival in the current year. A valid confirmed ticket for the said trains will serve as the e-pass," reads the letter issued by Abhay Yawalkar, director, disaster management unit. The number and frequency of the trains will be announced later. Meanwhile, the lockdown in the state is set to be in place till August 31.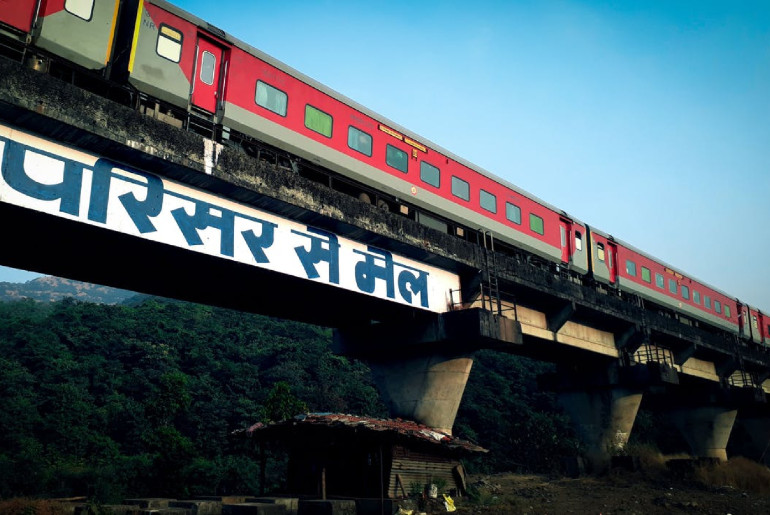 Also Read: Mumbai Railway Station Installs Vending Machine With Masks, Sanitisers & Gloves
BMC Issues Guidelines For Celebrating Ganesh Chaturthi 2020
The Brihanmumbai Municipal Corporation (BMC) has issued a set of guidelines to let Ganesh Utsav celebrations flow smoothly while keeping in mind the ongoing pandemic. For instance, this year will witness shorter idols at every pandal, including the one at the infamous Lalbaugh Cha Raja. The height of the statues has been capped at two feet for everyone. Meanwhile, check out this 22 feet eco-friendly Ganesh idol from last year:
Apart from this, people also need to follow public health measures like mask-wearing and social distancing to curb the spread of the virus. People must avoid large processions and instead, immerse Ganesh idols at home, or in artificial lakes. Only five people can participate at a time in the arrival and immersion processions this year, the guidelines read.
Also Read: Dr. Binish Desai Makes Eco-Friendly Ganesha Idols Out Of Jewellery Waste
Opt for Eco-friendly Ganpati Idols This Year
Eco-friendly Ganesh idols will also be reigning the celebrations this year, which begin on August 22. You can opt for interesting materials like leaves and chocolates to perk up their mini Ganesh statues. Did you know that Tirupati has a Ganesha idol made of bangles? Meanwhile, the BMC too has advised people to worship marble or metal idols. Traditional Ganesh idols made from plaster tend to cause water pollution, and substituting these is the need of the hour. Also, check out this pani puri Ganpati idol:
Also Read: Specially-Abled Women Make Eco-Friendly Ganesha Idols In Mumbai
Maharashtra has recorded over 5,03,000 coronavirus cases so far. The state has made laudable efforts to flatten the curve.