Selfies, which started as a handy way to click your own picture, has slowly transformed into a state of a nuisance at tourist spots. Over the years, tourists have increasingly put their lives at risk just to take the perfect shot. The rising fatalities caused by selfie incidents gone wrong led to state governments implementing no-selfie zones across the country. So, taking a selfie in these 5 places in India can land you in jail or leave you paying off a hefty fine. Read on to know more.
1. Railway Tracks
Taking selfies on railway tracks in India will land you in prison. Railway police condemn people who take selfies on railway tracks or railway property by endangering themselves or leading to disruption of trains. Cops will book violators under Section 147 of the Railway Act. And patrolling teams will crack down on people taking selfies on railway tracks. So, no matter how gorgeous you think your photo would look with the backdrop of the train, taking selfies on railway tracks can surely land you in prison. And if you want to take gorgeous selfies, then why not travel in luxurious Indian trains to fill your Insta feed with glorious pics. 
Also Read: Dubai's Selfie Museum To Allow Pet Lovers To Bring Their Little Pooches
2. Marine Drive Promenade
This might come up as quite a surprise, but 16 major tourist spots in Mumbai have become no-selfie zones. India, unfortunately, tops the list for the most number of selfie-related deaths. So, the government has turned a number of hotspots including Marine Drive promenade, Girgaum Chowpatty and Bandra bandstand into no-selfie zones. In 2018, a boy drowned off Marine Drive while attempting to take selfies with his friends. To be on the safe side, Marine Drive has become a no-selfie zone. It's recommended that you avoid taking selfies there.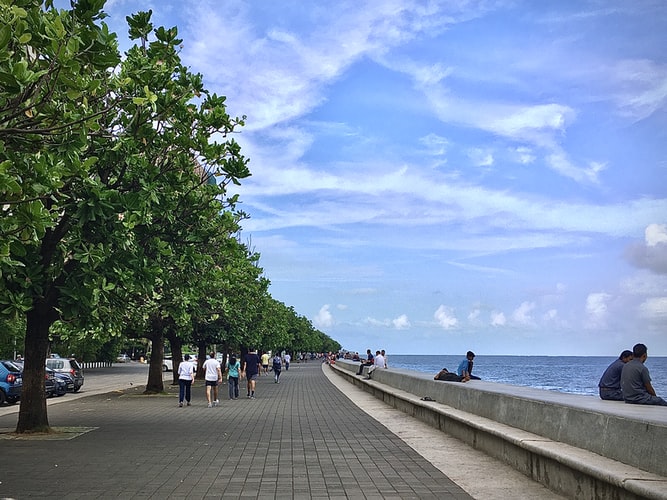 Also Read: Saudi National Drowns In Nile River While Taking A Selfie
3. Kumbh Mela
Kumbh Mela is one of the largest Hindu festivals in India. Attracting huge crowds of people, there's always a risk of stampedes during this meal. In an effort to manage the immense crowds, there are no-selfie zones set up. Over the years, people stopping midway to take selfies during the festival have slowed down the flow of people. More often than not, visitors climb dangerous surfaced during the mela, just to take the perfect picture. If you plan to visit Kumbh Mela, you can pretty much forget taking selfies.
4. Poll Booths
During election season, you can't resist but take selfies with your inked finger, to show that you've voted on social media. Now, while it's okay to take selfies of your finger at home, it's not okay to take selfies in front of polling booths. The Election Commission of India (ECI) banned people from using mobile phones during voting. Infact, people often aren't allowed to carry their mobile phones within 100m radius from the booth, expect election duty officials. People who violate this will be slapped with cases under the Representation of the People Act for breach of moral code of conduct.
Also Read: Get Your Selfie On A Coffee At This Cafe In Ahmedabad
5. Goa Beaches During High Tides
Beaches in Goa are you serious? Well, yes we are. During the monsoon season or during high tides, the government bans people from clicking selfies by the beach or swimming in the seas. Certain points in the coastal areas of Goa are marked as no-selfie zones. And when Goa expects heavy rains, strong winds and thunderstorms, the state bans people from taking selfies at no-selfie zones. Tourists often climb on rocks and dangerous surfaces to take a picturesque selfie by the beach, endangering their lives. To avoid this, Goa has marked 24 spots as no-selfie zones all across the state.
Travel enthusiasts! These are some of the places in India, where taking selfies is a crime, and you can go to jail or face a hefty fine. So, do keep this mind when you travel. And make sure you don't endanger your life or the perfect photo. After all the best camera in the world, lies in your eyes.