With pristine blue waters, picturesque islands and idyllic setting, Thailand is obviously everyone's favourite destination. If you have taken a jab for the Covid-19 virus, then Thailand will welcome you with its four-stage plan.  But unfortunately, Indians for now, cannot enter Thailand. The stunning destination has suspended all travel from India and stepped up Covid measures at home. Here's everything you must know.
Thailand Bans Travellers From India Amid Surge In Covid Cases
Thailand suspended issuing travel documents from India due to increasing Covid infections in India. On April 26, India set a global record for 352,991 new infections. The caseload crossed 17 million and hospitals are facing a shortage of oxygen, beds and anti-viral drugs. In a statement, the Thai embassy in Delhi revealed that certificates of entry for non-Thai nationals travelling from India will be suspended until further notice. Thailand meanwhile, is dealing with its own outbreak. The country has closed venues in Bangkok to contain the third wave of infections in the Southeast Asian nation. Parks, gyms and day-care centres in Bangkok were all ordered to be shut until May 9.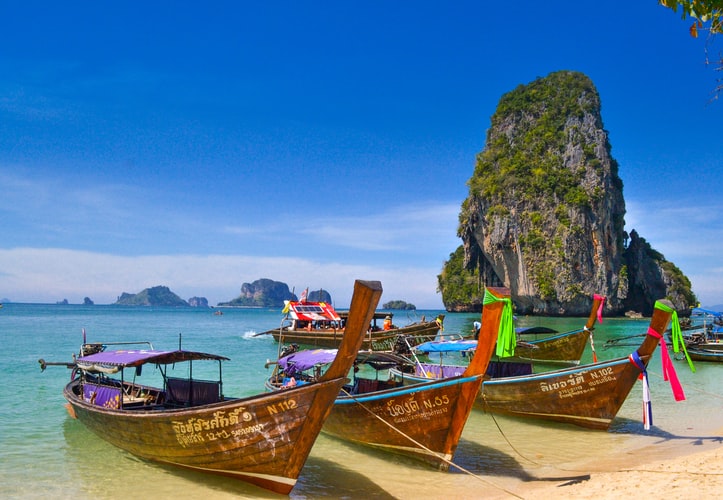 Thailand Implements Four-Step Plan To Welcome Tourists
In order to welcome vaccinated tourists back to the thrilling destination, Thailand has implemented a four-stage plan. The first stage involves permitting fully vaccinated tourists to enter the country through Phuket, Phang Nga, Chiang Mai, Pattaya, and Krabi. Tourists will undergo testing on arrival and must use a government tracing app. Proof of vaccination approved by the World Health Organisation and a Covid negative certificate tested 72 hours before departure must be produced.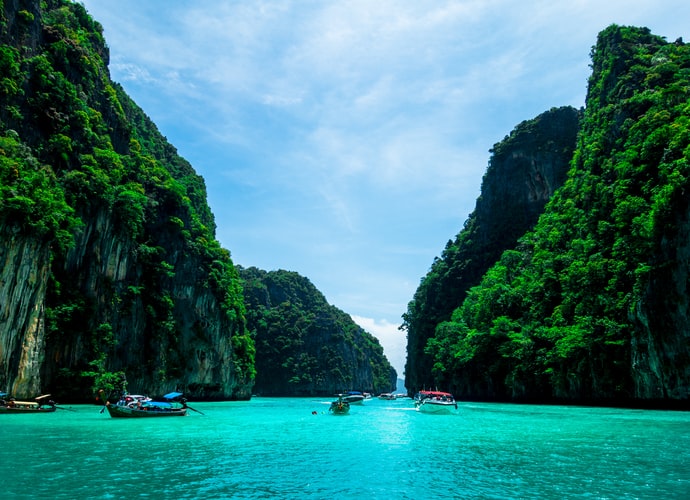 Also Read: 59 Thailand Couples Get Married While Riding Elephants On Valentine's Day
Vaccinated Travelers Can Now Visit Phuket From July 01, 2021
Thai authorities have agreed to let vaccinated foreigners travel to its most prominent holiday island- Phuket. But firstly a 7-day quarantine would be mandatory.  It means that travellers who have received the vaccine can visit Phuket from July 1, after the island inoculates 70 per cent of its residents. Meanwhile, Seychelles Becomes World's First Country To Achieve Herd Immunity; Reopens For Tourists.
Also read: An In-Depth Backpacking Thailand Travel Guide For Solo Female Wanderlusters
The third phase would kick in from October. Fully vaccinated travellers arriving from abroad to the five provinces, would not need to be quarantined. The plan is to relaunch tourism on the island, ahead of the rest of the country. The authorities have agreed on this after local business groups mapped a plan to purchase enough vaccine to reach herd immunity on the island and thus open for travel.
Thailand Aims To Vaccinate 60 Per Cent Of Population By End Of 2021
Hence, while announcing the tourism news, authorities also announced a new order of five million doses of AstraZeneca's vaccine. Thailand aims to inoculate around 60 per cent of its population before opening the country to tourists. The mass vaccination drive is set to start in June, and the nation aims to vaccinate half of its population by year-end.
Also read: Thailand's National Park Sends Back Trash To Travellers Who Littered
In comparison to other countries, Thailand has been largely successful in curbing the spread of the novel coronavirus. And with the vaccine drive and other things in the pipeline, we hope that Thailand opens for tourism and covid-19 leaves us pretty soon.