When you just want to sit down, look at the perfect sunset, have nostalgic conversations with your better half you would want to pick the best location. For all you hopeless romantics, here are the 10 most romantic destinations for a vacation getaway, I bet you will fall in love all over again!
1. Bali, Indonesia
Bali is one of the most popular destinations for a budget exotic vacation at the Indonesian archipelago. It is the one place you would never want to return from. Enchanted beaches, never-ending forest views, beautiful and tall ancient temples, and crystal-clear beaches. And guess what it is completely a budget-friendly romantic getaway.
Places to visit: Mount Batur, Ubud, Pura, Ulun Danu Bratan, and the Nusa Islands

Also Read: Spend A Night Under The Stars At The Bubble Hotel, Bali
2. Paris, France
What better place to fall in love than in Paris! The perfect destination which is an amalgamation of beautiful art, passionate love, and soulful poetry. Where else will the artists and writers go to describe or paint love if not in Paris? This one will always stay on the list unless they build an alternate paradise.
Places to visit: Eiffel Tower, The Louvre, Notre-Dame Cathedral, Arc de Triomphe – Champs-Élysées, Montmartre – Wall of Love, and Moulin Rouge.
Also Read: Paris Turns Into Winter Wonderland After Rare Snowstorm
3. Tokyo, Japan
Tokyo is one of the unpopular destinations for a romantic vacation. It is painted beautifully in red and orange in the autumn season. You will not find a lot of tourists in autumn which gives you all the more reason for a perfect cozy vacation in Tokyo. Places to visit: Nezu Shrine, Hiroo, Yayoi Kusama Museum, Tsukishima Monja Street, Sumo Practice Viewing, Tsukiji Honganji Temple, and Harajuku, Fujiyama Mount.
4. Venice, Italy
Venice is known as the city of romance, you can't go wrong there. The city is tucked in beautiful purple hues, mystical canals, kissing on the wooden bridges and falling in love in the alleys of Venice, what better destination to celebrate love? Places to visit: The Grand Canal, St. Mark's Square, Rialto's Bridge, St. Mark's Basilica and the Bridge of sighs.
Also Read: Peppa Pig Land At Gardaland Theme Park, Italy
5. Santorini, Greece
The sunsets in Greece are absolutely magical and no picture can do justice to them. Santorini in Greece is one place where blue villas meet the blue sky and the blue sea! And if you are not big on the color blue, I suggest you pick something else. Mykonos is rated one of the most popular destinations for crystal clear beaches, but it is also one of the most expensive places to spend the night! Other Places to visit in Greece: Nafplio, Corfu, Knossos, Zakynthos, Athens, Rhodes and Meteora.
Also Read: 5 Reasons You Must Visit Mykonos In Greece
6. Bruges, Belgium
I had watched the movie 'In Bruges' and boy that was not a romantic movie but I somehow managed to notice the beauty that Belgium is. If you are a sucker for Medieval architecture like I am, then this one definitely should be on your list. It is like one of those cities you find in fairy tales they have long towers, wide roads, strangers in black coats and the charming canals! Places to visit: Boudewijn Seapark, De Halve Maan, Belfry of Bruges, Groeninge Museum and the Historium Bruges.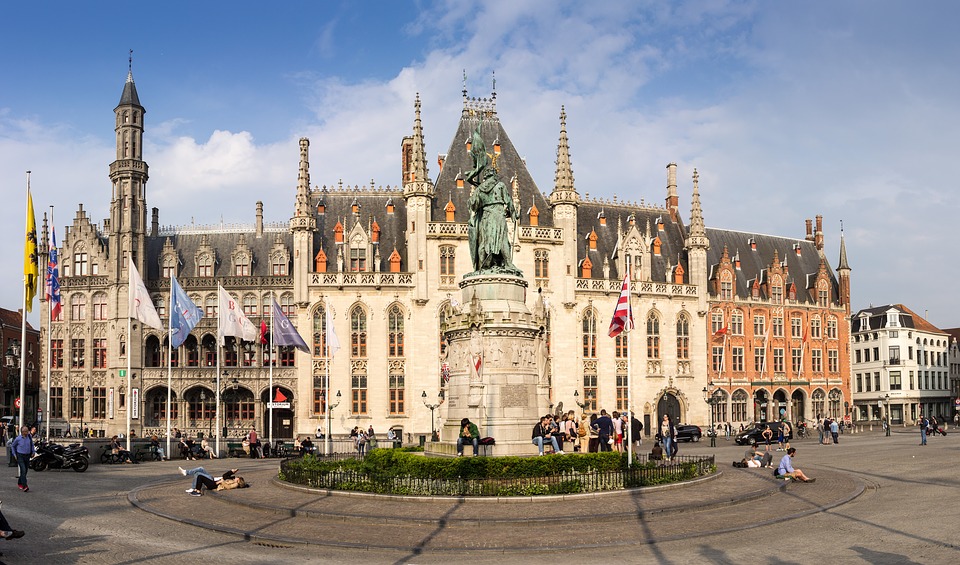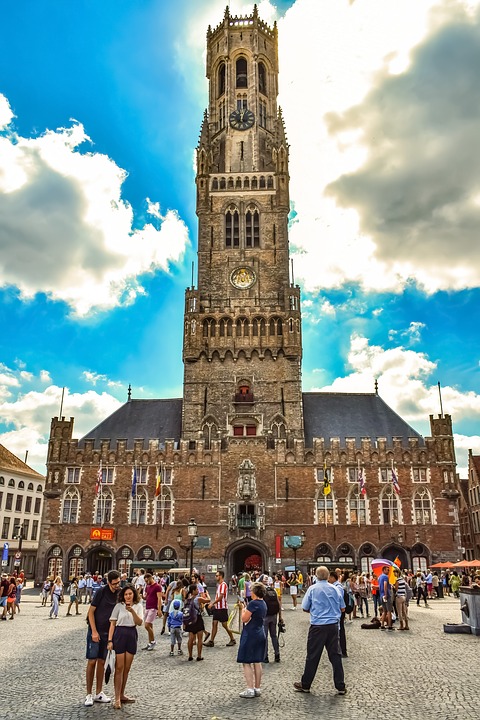 7. Westin Miriandhoo Resort, Maldives
The Maldives is utterly imbued with romance. Here you will find some of the exotic over water villas which are facing the most sparkling seas and pure white-sand beaches! The private island resorts here will definitely pamper you with luxury and give you the privacy you always craved for!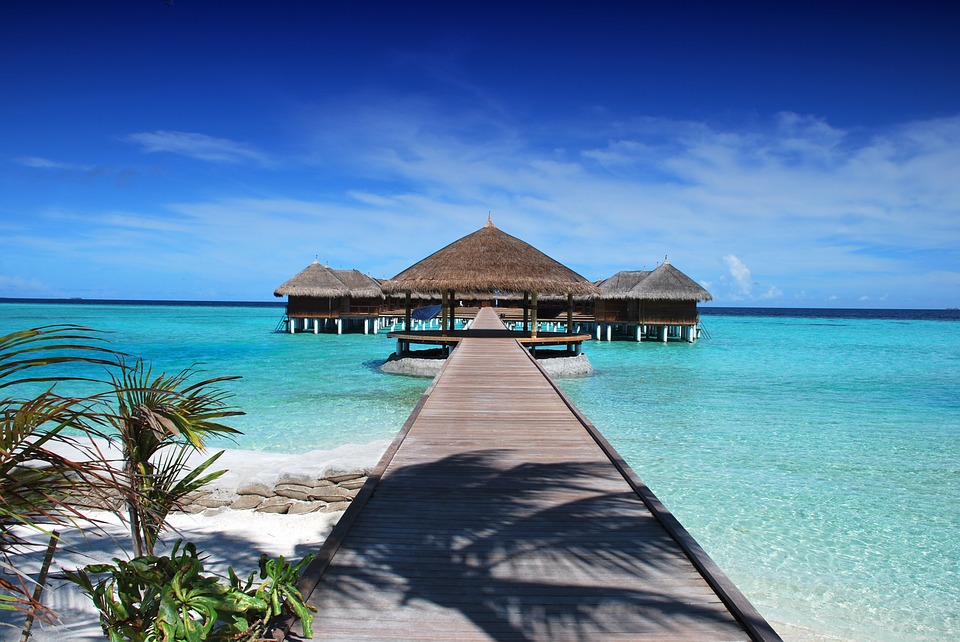 Westin Maldives Miriandhoo Resort is the smallest island in the Maldives and they have an exotic stay of gorgeous water villas. These water villas will give you all the privacy and luxury you always craved for.
Also Read: Maldives On A Budget? Yes, It's Possible!
8. Prague, Czech Republic
Prague is the capital of the Czech Republic and is said to be one of the most iconic places here. It is a budget-friendly getaway and has beautiful architecture. Churches, Castles, Bridges and even the building here are monumental and hold historic importance as they as existing since the 9th century. Prague is known for its beautiful old town square as they have gothic architecture and the majestic clock tower.
Also Read: Top 10 Things You Can't-Miss In Prague
9.The Riviera Maya, Mexico
After watching Sex and the City I was convinced that Mexico was definitely on my list for a romantic getaway.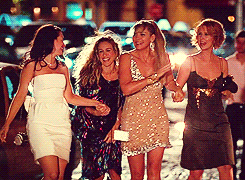 Mexico is just the right place to see the beautiful colonial cities, untouched beaches, exotic resorts, private spas all the luxury wrapped in one place. Riviera Maya is a stretch of Caribbean coastline on Mexico's northeastern Yucatán Peninsula. If you are a sucker for white sand beaches and crystal clear sea water, you must come here. Riviera Maya gives a beautiful experience of the Caribbean coastline.
Places to Visit: Xcaret, Tulum, Xel-Há Park, Río Secreto, and Sian Ka'an
Also Read: Ultimate Adventure Across 4 continents In A 56-day Train Journey 
10. Los Angeles, US
Woah, I don't know where to start from for Los Angeles, if you are a Hollywood cinema fan, then you must come here. Also, if you are big on the partying and nightlife you shouldn't miss this. Places to Visit: Universal Studios Hollywood, Disneyland, The Hollywood Sign and the Hollywood Walk of Fame.
https://www.youtube.com/watch?v=9hiT6Lsw01c
Las Vegas, Hollywood, Beverly Hills, San Francisco are some places in California you just cannot get enough of! It is a place for everyone! It is the ultimate getaway for an exotic European Holiday!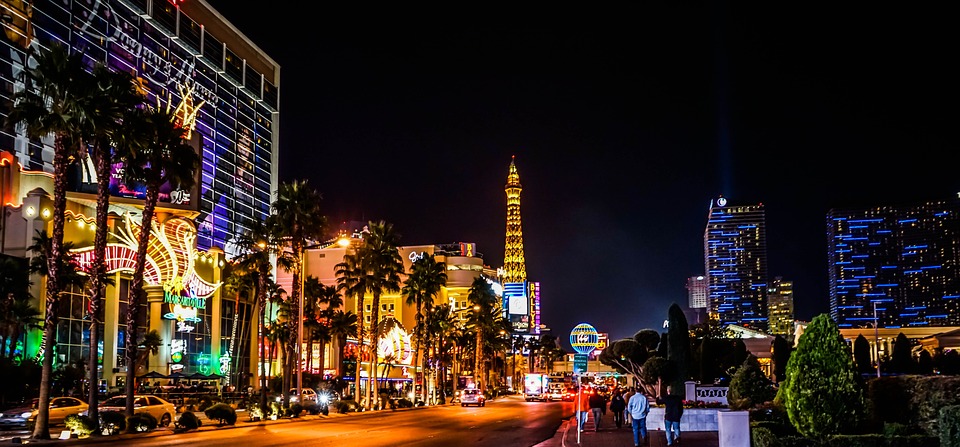 Don't forget that India is just as beautiful & has a lot of romantic destinations!