Are you tired of your friends bailing out on you for the trip? Or family trips are just not your thing? Or is it just that you want some me-time, a solo soul searching experience, and a break away from the world? Solo Travel is an excellent solution to all of these. Now, where do we plan this solo trip of ours? It is important to have solo trips to cities that are safe and maybe a tad bit touristy too, right? So we think Dubai is the perfect International solo trip destination you need.
After all, what better than taking a solo journey to the shopping hub of the Middle East that has just so much more to offer- from cultural marvels to historical architectures. Here's a little guide about Dubai, so you know everything before you decide to head out on your own.
Visa Essentials
Indian Passport Holders need to apply for a Tourist Visa before they can fly into UAE. You can do this either via the airlines they are flying in, that is, Etihad Airways, Emirates Airlines, Fly Dubai and Air Arabia. You can also get your licensed hotel or travel agent to arrange the visa.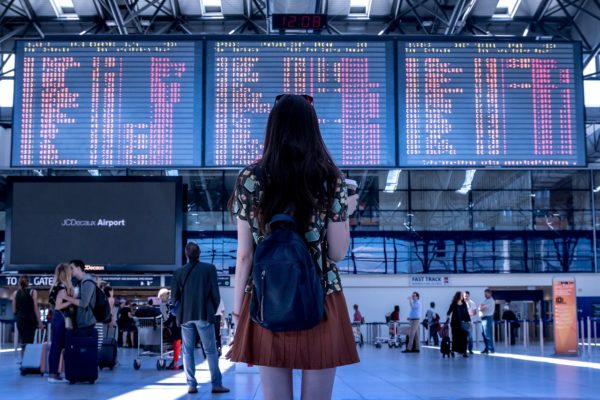 Finding A Solo Friendly Stay
It is important to find a comfortable solo stay while traveling abroad. You don't want your stay to be in a commercial office area that shuts down early in the evening. Dubai has plenty of bustling areas for you to stay in, but our pick would be to find an affordable stay in Downtown Dubai. This gives easy access to restaurants, shopping destinations (like The Dubai Mall), Metro Terminals, and nightlife too.
Ibis World Trade Centre
Price: Starting from AED 93.86
Book at: ibis.accorhotels.com
Amenities: You can retreat into their spa and wellness center, or take a cold grab from the mini room in the fridge. Ibis World Trade Centre also offers the usual high-end facilities like free parking, wake-up service, etc. in addition to a free airport shuttle.
Travel
Getting around in-cab, especially when traveling solo, can be quite a costly affair. We suggest you get yourself a Nol Card when in Dubai to make sure you have an affordable as well as a safe journey. And don't you worry! The RTA transport here is CCTV monitored and pretty safe.
Things To Do In Dubai
Before taking a trip solo, you must plan the trip well in advance. So if you are looking to travel to Dubai alone, here are some things you must do in Dubai. From visiting your favorite tourist destinations to going and finding the top historical places in Dubai– there is just so much to explore, that we assure you, you would want to stay here some more. If you are traveling in winters in Dubai, you can also make the most out of the beaches here.
Retreat
All traveling and touristing and no retreat makes Jack a tired boy! We know we know, that's not how the saying goes. But if you are in Dubai, there are some great leisure and retreat options you must try besides the ones that are available in the hotel. From outdoor resorts to therapeutic ones indoors, there are a lot of spas in Dubai to choose from.
Armani Spa in The Address
Where: Armani Hotel, Burj Khalifa
Price: One Day access of the facility starts from AED 300
Hours: 9 AM-10 PM
Contact: 04 888 3282, Site
Solo Things To Do In Dubai
1. The World's Tallest Building & Fountain
This is something you don't need a company for. Go ahead and take that climb up to the world's tallest building that Burj Khalifa is. Worried about not having anyone to click pictures up above? Don't worry! There are professional photographers with their setups that will click the best possible pics for your insta feed too. You must also watch the Dubai Fountains in their full glory as this is another thing yo do not need a partner for.
2. A Camping Retreat 
Head to the Banan Beach and get yourself a camp to get lost in the serenity of the desert, away from the bustle of the city. Make new friends at the beach or just take a book and unwind. This is an excellent retreat for solo travelers in Dubai.
3. Go On A Chaat Trail In Dubai
This one is for the foodies. Why should families and couples have all the fun right! The best thing about Chaat is that you do not need a company to finish all the goodness. So going out on a Chaat trail in MeenaBazaar might be an excellent idea for solo travelers.
4. Go Ziplining In Jebel Jais
Take a bus to Jebel Jais and breathe in the mountains. For the adventurous solo traveler, ziplining through the dizzying heights must be a sure shot at the bucket list. What makes the experience even more special is that it is the world's longest zip lining that you can take.
Read & Memorize The UAE Laws
There is some cultural regulations that you must take care of in UAE. As an Islamic country, it's best to dress modestly in the Emirates. While beach wear is allowed at the beaches in Dubai, it is a huge NO-NO to wear them elsewhere. Also be careful while travelling across emirates as well. Laws change from emirate to emirate. So emirates like Sharjah are dry Emirates, and you wouldn't want to be breaking laws here. Its always a great idea to familiarise with the local customs and laws before heading to a new destination. Here are a few unusual laws in UAE tourists must be careful of as well.