Mother's Day honours motherhood and there can't be a better way to appreciate the unconditional love and affection of a mother towards her child than giving a gift of wellness. This year, why not treat your mum to one of these gourmand delights? These healthy food items will give her another reason to eat healthily and build her immunity without compromising on taste. 
1. Artisanal Tea Gift Boxes from CELES TÉ 
To celebrate the most loving and inspiring women in your life, CELES TÉ, a homegrown label for artisanal teas presents luxurious gift box offerings that make the perfect gift for Mother's Day. You can select from a range of sophisticated, luxurious gift boxes such as Blooming Allure, Ambrosial Montage, Elixir Selection, Green Melange, Symphony, and Desire. Sourced from carefully chosen estates spanning Darjeeling, Assam, Nepal, and the Nilgiri hills, CELES TÉ's bouquet of teas stands out for its non-traditional, distinctly bespoke characters and flavours.
Website: https://www.celes-te.com/collections/gift-box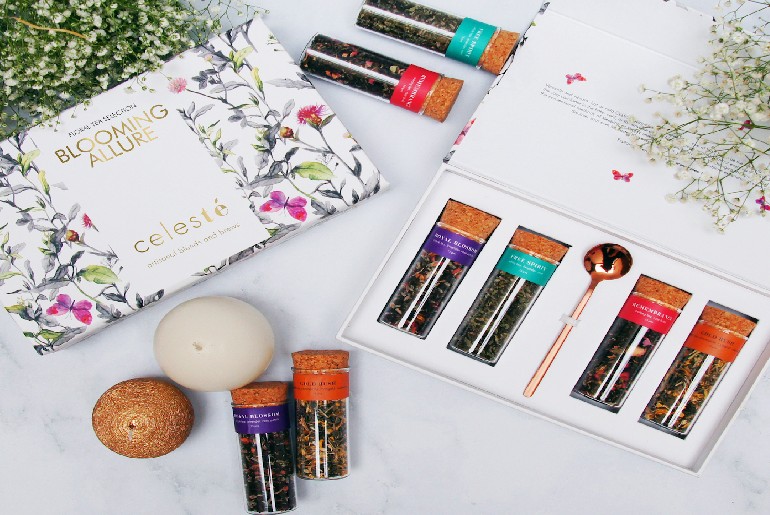 Also read: 5 Best Places To Drink & Buy Tea In Darjeeling, The Land Of Tea Gardens
2. Natural-Fruit Smoothies From Drunken Monkey
Drunken Monkey delivers the best blended natural-fruit smoothies, smoothie bowls, and juices in over 200 special combinations. You can order from a plethora of smoothies ranging from all-natural detox smoothies, meal smoothies, avocado smoothies, veggie smoothies, and protein smoothies. Moreover, 80% of their menu is vegan. 
Website: http://www.thedrunkenmonkey.in/
View this post on Instagram
3. Healthy Pre-Made Bread Mixes From Daily Staple
Daily Staple offers pre-made bread mixes that will give every mother the ease she needs from her cooking chores. The two variants of the bread mixes include Jowar Bajra Bread Mix and the gluten-free Jowar Ragi Bread Mix. This highly nutritious and flavourful bread can be perfect immune-boosters.
Website: https://dailystaple.in/
View this post on Instagram
Also read: McDonald's Starts 24/7 Contactless Delivery In Mumbai For All Your Midnight Cravings
4. Immune Boosting Hamper From Nourish Organics
Nourish Organics has curated a special immunity boosting gift hamper with a range of their signature immunity-boosting products. The specially curated gift hamper is a bundle of joy for her immune system – a combination of health benefits, flavour, and the much-needed protection she needs. Power up her defenses with these 'Immunity Booster Hampers', containing Chia Turmeric Cookies, Ginger Oat Cookies, and Amla Bars. 
Website: https://www.nourishorganics.in
View this post on Instagram
Also read: Order Homely Food From These Tiffin Service Providers In Chennai For Covid Patients & Caregivers
5. Delightful Dates From Bateel's
For the woman who deserves the world, treat her to some nutritious and healthy bites with Bateel's luxurious dates. From stunning gift boxes crafted in rosewood featuring delightful Arabian gourmet dates with decadent fillings, this box of joy is sure to leave her feeling loved and appreciated. 
Website: https://bateel.com/en_in/
View this post on Instagram
Trust us, she will love all of these options.