Karnataka is one of the most highly admired pilgrimage sites. The reason is that the state houses some of the most important, beautiful and unique temples in India. One such temple is the Kotilingeshwara Temple in the Kammasandra village of Kolar district in the state of Karnataka. The unique thing about this temple is that it has not only one or two but 1 crore Shiva Lingas of various sizes. 
1 Crore Shiva Lingas 
Kotilingeshwara Temple in the Kammasandra village of Kolar district is another temple in Karnataka that attracts a lot of devotees and tourists. The temple has a tall main shiva linga which is one of the tallest Shiva Lingas in the world. Apart from this speciality, the temple is known for one uniqueness. The temple houses about 1 crore shiva lingas of different sizes. The temple's name itself denotes the fact. Koti from Kotilingeshwara in Kannada means crore. The sizes of the lingas vary between 1 foot to 3 feet. The lingas are spread across 15 acres of land and are a beautiful sight to behold. You can install your own shiva linga in the temple which is done by people with a belief that the installation will fulfill their wish or after their wish is fulfilled.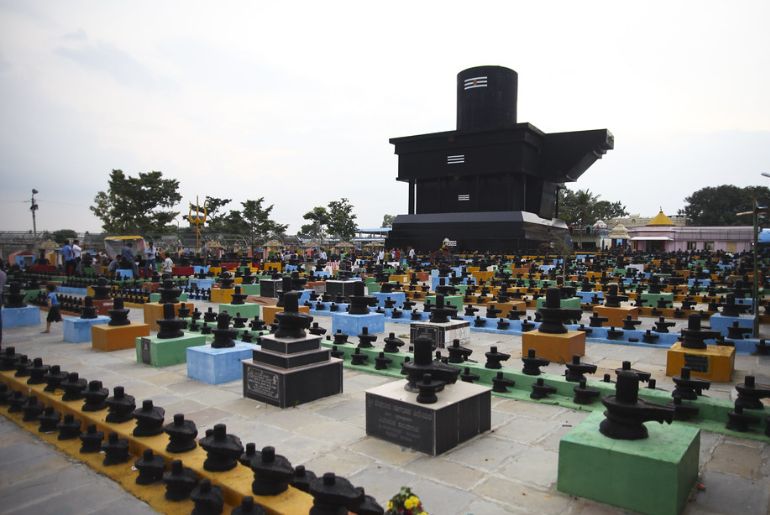 Also Read: Newly Weds Nayanthara And Vignesh Shivan Visited These Indian Temples Together
11 Other Smaller Temples Of Other Deities 
Kotilingeshwara temple was constructed in the year 1980 by Swami Sambha Shiva Murthy. The temple also has about 11 other temples in the premises of other deities like Lord Panduranga, Lord Panchmukha Ganapathi , Lord Brahma, Lord Vishnu, Goddess Annapoorneshwari, Lord Venkataramani Swamy, Lord Rama-Sita-Lakshmana, Goddess Kannika Parameshwari, Goddess Karumaari Amma, Lord Maheshwara and Lord Anjaneya. The temple also has a 35 feet tall idol of Nandi. There are also free mass marriages carried out in this  1 crore shiva linga temple every year. You can also meditate here in the meditation halls.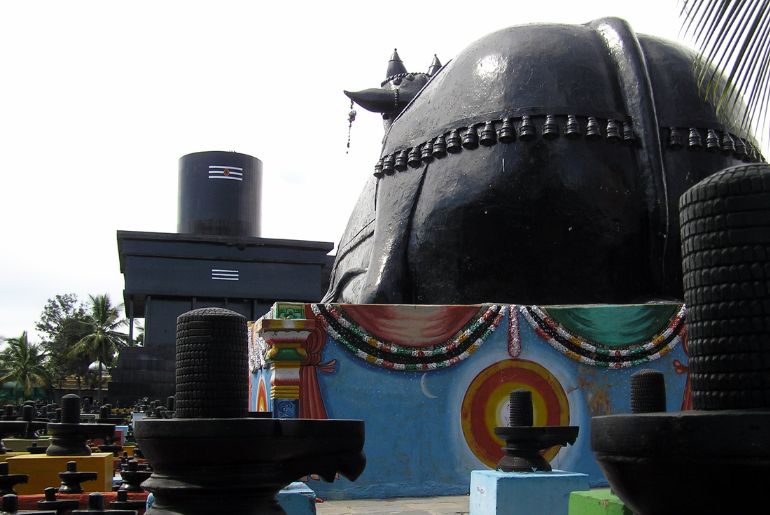 Also Read: This Place In Karnataka Has Thousands Of Lingas Carved On Rocks