Garbett Point is situated 4-5 km from Matheran and has a grand view of lush green Sahyadri Ranges. It is one of the secluded regions and is covered with dense jungle on all sides. The trek starts from a small village called Diskal which is on the opposite side of Bhivpuri Railway Station. We started very early in the morning for Garbett point. Like me, if you are taking a trek from Mumbai, I assure you, railways will be the cheapest mode of travel and the most efficient!
How To Reach There?
I took a train from Ambernath to Bhivpuri station which took me not more than 20 mins. If you are taking a train from Dadar or CST, morning trains will take an hour to reach Bhivpuri. Bhivpuri is at the far end of central railways and to reach here tickets will not cost you more than ₹30.
Also read: Take The Most Adventurous Trek To Kalavantin Durg In Maharashtra
From Bhivpuri we started walking in the direction of the highway. On the opposite the highway, we reached Diskal Village. Diskal is a small village which has a narrow road that leads you to Garbett. There we had breakfast there and chai to kickstart our trek. If you want to sustain energy right until your lunchtime, you most definitely should have a heavy breakfast which will cost you between ₹25-30. It won't make you feel hungry until lunchtime and you would have completed half the trek by then.
After a 10-minute walk from Diskal, we reached Dhoom Lake. Dhoom is one of the hidden lakes in Mumbai. This secluded lake had the most breath-taking views. The silence of the lake and view of the mountain was very refreshing for a Mumbaikar who is used to the hustle bustle of the city.
https://www.instagram.com/p/BnRTiGbhl6H/
Since we were a group of unknown trekkers, we decided to sit down in a circle and introduce ourselves. While introducing we also mentioned how many treks we have been to before so that if there are any first timers, the professional trekkers can help them out. I was almost a newbie to treks. The first-time trekkers were kept ahead so that they won't be left behind or just trek in a different direction (which is very much possible).
Also read: Girl Trekked & Traveled To Spiti For 25 Days In Rs 4,200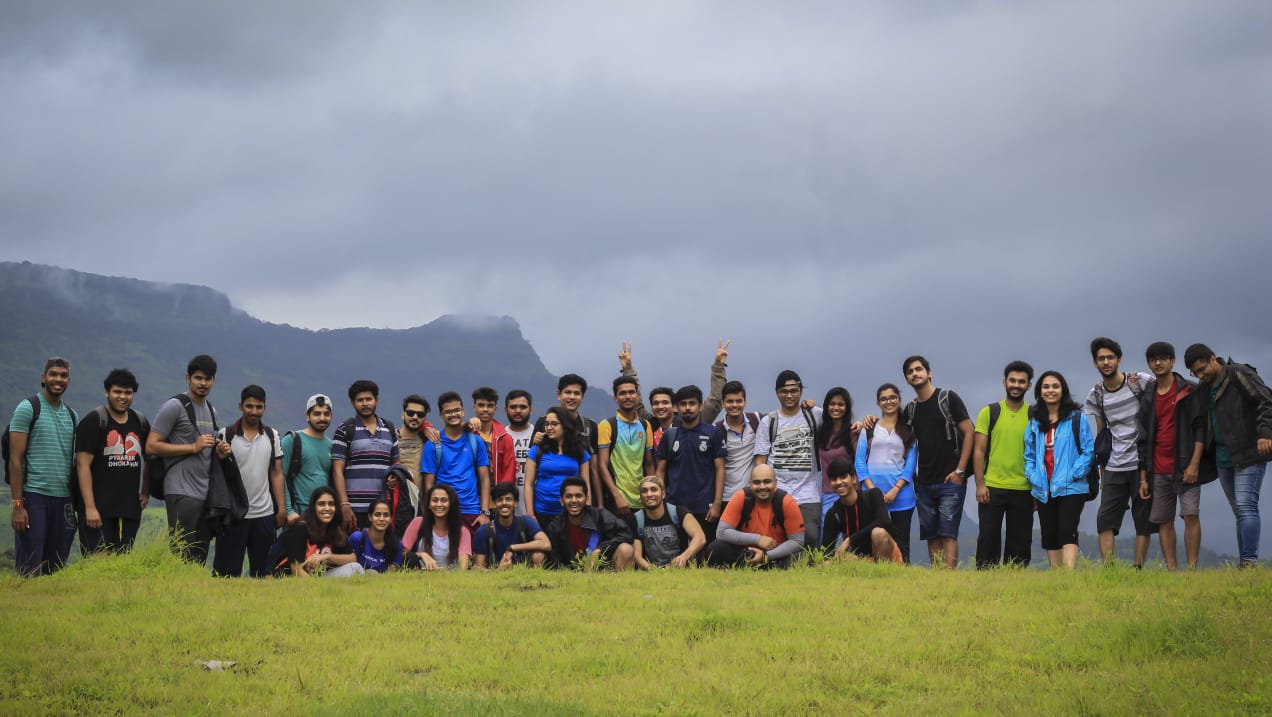 Now if you want to rest, warm up, have snacks, click pictures, breathe in the beautiful morning air, this is your place.
https://www.instagram.com/p/BxOsOIIAVhU/
While our way up to the mountains we found a lot of small streams of water. Make sure you cross the streams carefully and not hurt your self or trip over huge rocks (just a precaution)
Also Read: I Signed Up For The Most Dangerous Trek In India, Chadar
The way up the hills is pretty nice, no steep slopes or rocky edges at least initially. As you managed to reach the difficult spots, I suggest you take a nice deep breath. It will help you gain more confidence and will also motivate you. It took us 4-5 hours to reach the very top. There are waterfalls where you can chill and freshen up. Because it is a long way up the plateau.

We reached the Garbett plateau after climbing for 3 hours and another hour or two to reach the top. The plateau was the most beautiful thing I have ever seen in my life. We sat there and had lunch amidst the clouds! And if you think I am over exaggerating, here is a picture that will help you believe me.
Also read: Take A Trek In The Western Ghats At Harishchandragad Fort Near Mumbai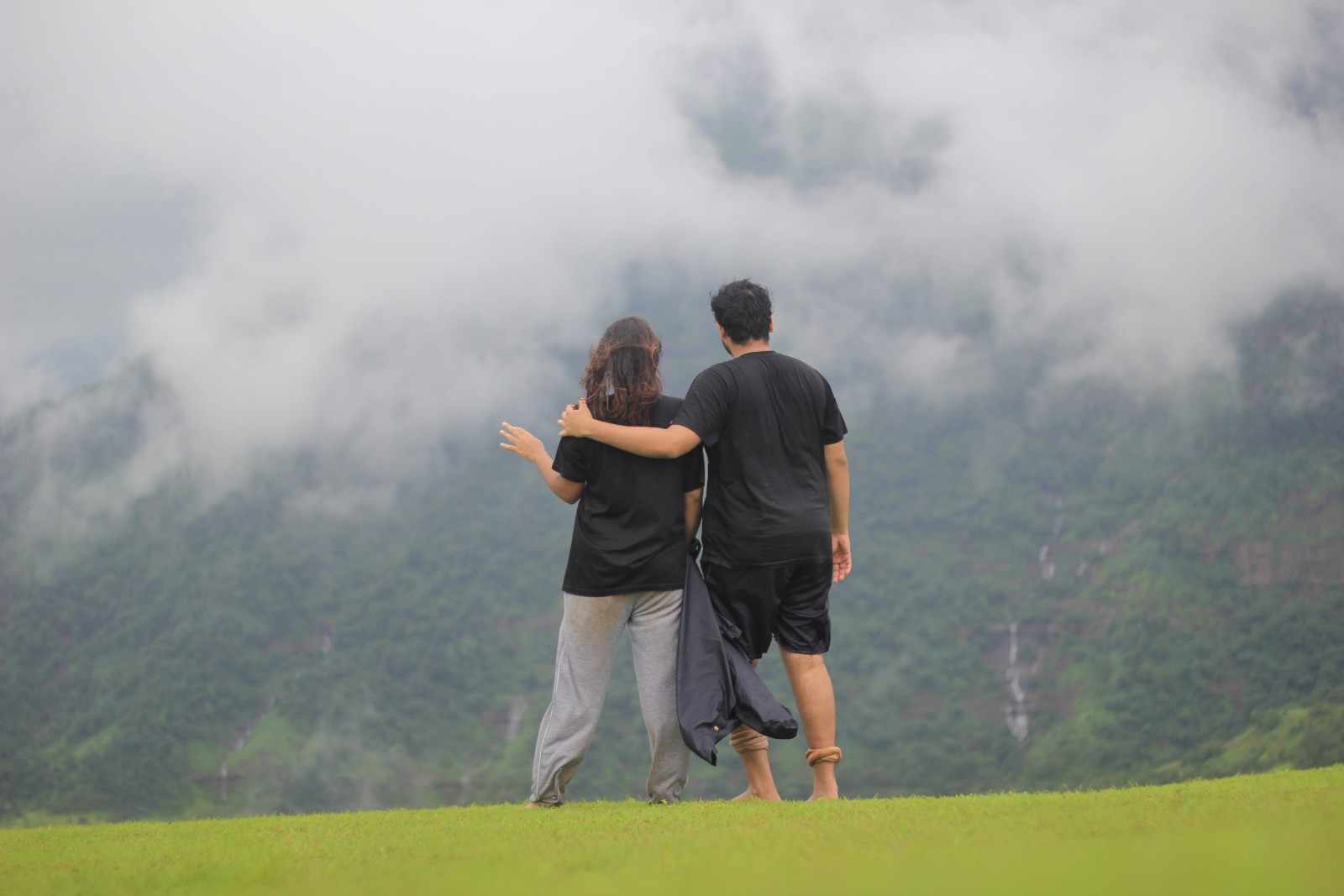 The Difficult Part
The top of the mountain was a slightly difficult climb, the steps were steep and it requires someone to help you out on your way up. Once you read the top you see the beautiful view, very peaceful and mesmerizing. Click a lot of pictures and videos while you are up there! We almost spent an hour on the top, relaxing and clicking pictures.
Also Read: This Group Got Inspired By YJHD & Went To Manali For A Trek
When you reach on the top of Garbett you will find a small lane on which will lead you to Matheran, the town. It is a 15-minute walk to Matheran and on your way there you will find a lot of Money chilling on the trees.  You can either spend time in Matheran, visit the famous spots there or take cabs to Neral station which are barely ₹20- 30 per person. From Neral you can take a direct train for CSMT. See, all in less than ₹100
Things To Carry:
It might rain so carrying a raincoat or rain jackets. Lunch box is a must because you won't find anything on the top, there are no inhabitations. First aid kit, water bottles and wearing shoes with a proper grip is a must