Bangalore Machas! It's time to buy your 'Chaar Bottle Vodka', choose your 'Rum & Whiskey', make those 'Chhote Chhote Peg', 'and scream 'Humka Peeni Hai'! Didn't get it? Well Asia's largest liquor boutique, Tonique is here in Bangalore. Located in MG road, this gorgeous 30,000 sq. feet liquor supermarket is spread over two floors. Housing over 1000 labels of wine, 50 labels of beer, single malts, hard liquor as well as the country's largest display of sakes, Bangalore's Tonique is truly a paradise for every liquor enthusiast. But what sets Tonique apart from its competitors, is the fact that it's much more than your ordinary liquor store.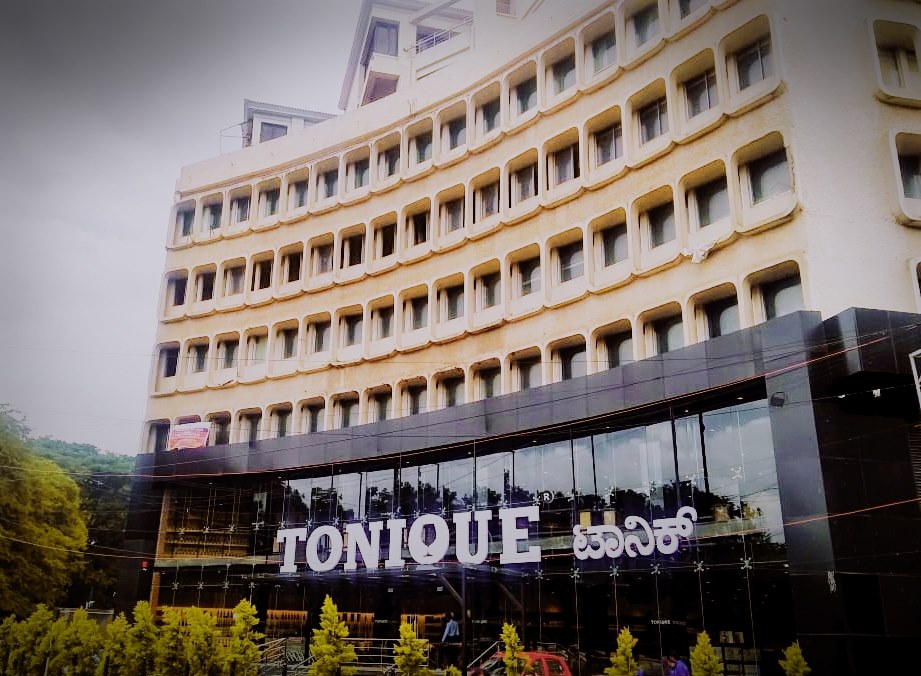 Birth Of Tonique
When you step into Tonique, you will be mesmerized by the gorgeous collection of some of the best liquor in the world. The boutique is tastefully decorated with hardwood floors, warm lighting and aroma diffusers. Even if you've never had a drink in your life, you still can't help yourself from taking a stroll around this liquor boutique. And this is the very intention behind this beautiful place. Tonique's founder, Hyderabad based Anith Reddy wants Tonique to be the Louis Vuitton of the liquor industry. And he would like to provide an experiential space where Tonique could actually be more like your neighbourhood liquor museum.
With this very thought in mind, he opened the first outlet of Tonique (a 15,000 sq. ft store) in Hyderabad in 2017. He got the inspiration to open Tonique, after an interesting incident with Bollywood star Salman Khan. When Salman Khan had come to Hyderabad for his sister's wedding at Taj Falaknuma Palace in Hyderabad, he was upset by the scarcity of liquor in the city. This was the very moment when government officials contacted Anith Reddy, and his liquor store came into existence. Last year Hyderabad's Tonique made over a whopping ₹100 crores in sales.
Also Read: 5 Relatable Situations For Those Who Don't Drink Alcohol
After the tremendous success of Tonique in Hyderabad, Anith Reddy knew in his heart, that the best place to build Asia's largest liquor store, was only in Bangalore. The city's social life and drinking habits set it apart from the rest of the cities in India. Bangalore has also been a favourite amongst many international brands due to its varied crowd and demand. During the initial research before setting up the store, Anith Reddy used to think that around 70% of men and 30% of women would visit his store. But to his utter surprise around 60% of women and 40% of men actually visit his store. We, women, love our drinks don't we!
Anith Reddy chose to open Bangalore's Tonique outlet at the same location as the former jewellery store, Jewels de Paragon. This was a landmark in Bangalore's central business district. Tonique now stands tall at the corner of MG Road and M Chinnaswamy stadium. If you're passing by this area, you just cannot miss this shiny black building that spells Tonique in large white letters.
Things To Look Forward To At Banglore's Tonique
When you visit this gorgeous liquor store, you will be spellbound to see the enormous collection of liquor, beautifully displayed on the ground floor. From a selection of 55 whiskies, premium ones like Johnnie Walker Blue Label (₹17,680 for 750 ml), Glenfiddich 26YO (₹40,350) to the John Walker (₹2,79,570) you will find everything you need. Beer lovers! You can tick every state, domestic and imported beer brand out of your list here. Customers who prefer hard drinks you can choose from a range of 20 gins, 23 tequilas, 27 vodkas and liqueurs like Absinthe and Cointreau.
When you climb up the stairs to the top floor, you will find the entire space dedicated to wine. This floor also consists of a 600 sq feet wine tasting room that will host events, a bakery which will serve liqueur chocolates and other desserts as well as a cheese section. You can even indulge in an invitees-only tasting here with your favourite Italian winemaker. While you're here, browse through the 1000 labels of Indian and international brands of wine, 30 labels of champagnes and global brands of sparkling wines ranging from ₹500  to ₹3,89,700.
Also Read: Stay In A Giant Wine Barrel While Visiting Portugal This Summer
Apart from purchasing wine bottles to stock up your wine collection, you can also drink your wine in-store. Tonique will also have a wine license so you can enjoy your wine without waiting to reach home. You can also enhance your knowledge about liquor by having a chat with the brewmasters and sommeliers about the right food pairings, servings, etc. Tonique has also gone the extra mile to create a great liquor purchasing experience for women, by having a female guard at the entrance. Oh and don't worry about car packing. They have a great valet parking service for the traffic stressed you.
Also Read: Research Says Drinking Wine Is Better Than Exercise
Future Plans For Tonique
Tonique might have its largest outlet in Bangalore and its first one in Hyderabad. But this liquor boutique is here to stay and make its mark all over India. Anith Reddy has already finalized a 10,000 sq. ft location on Linking Road in Mumbai. Delhiites! A store in your city is also on the cards. But Anith Reddy's ultimate dream is to open a Tonique store in New York. And he is one step away from building it in Manhattan's Seventh Avenue. But till then whenever you visit Bangalore, a trip to Tonique is a must. After all, can you really say no to good liquor?
Deets