Attention aloo lovers! We bring to you not good, but great news. Forget paneer, veggie, chicken, mutton, or even noodle stuffed momos. We bumped upon an interesting aloo momo, that will make your mouth water. After all there's no such thing as enough potato in this world right? From french fries, vada pav, potato in biryani to aloo chaat, every dish is a celebration of the good old potato. So why not momos? Read on to know more about aloo momos.
Aloo Momo Recipe For Potato Lovers
The wait for aloo momos is finally over. After tandoori, afghani and Tibetan momos, here's a fun recipe for potato momos. This simple aloo momo recipe from NDTV is easy to make, uses pocket-friendly ingredients that you can easily find in your kitchen, and it's the perfect dish for the winter season in the country. Let's dive straight into the ingredient list and the method to prepare this.
Also Read: Foodies Can Get Ready-To-Eat Darjeeling Momos Delivered At Doorstep; Available Online Across 10 Cities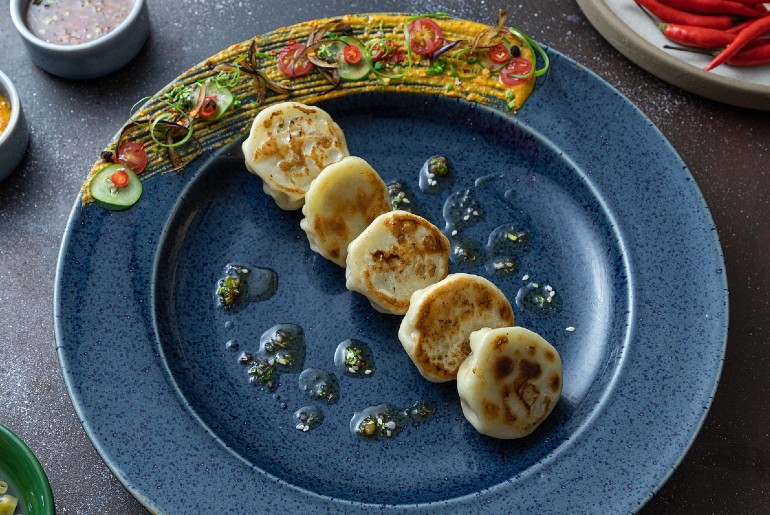 Also Read: Thane's Darjeeling Momos & More Serves Over 100 Types Of Delicious Momos
List Of Ingredients
5 Boiled Potatoes
2 Cups Maida
2 Cups Garlic Cloves
1/2 tsp Baking Powder
1/2 tsp Salt
1 tbsp Butter
2 tsp Black Pepper
Salt
Butter
Also Read: This 24-Karat Gold Plated Bahubali Momo In Mumbai Is Our Latest Food Crush!
Method To Prepare Aloo Momos
To prepare the potato momos, first make a dough using flour, baking powder, salt and water. Once a stuffed dough is kneaded and prepared, keep it aside. Next, to make the filling, boil potatoes and ensure it's cooked through. Then, add the boiled potatoes, finely chopped garlic cloves, pepper and salt to a mixing bowl. Mix the ingredients well and the filling is ready! Next, roll small circles out of the prepared momo dough. Ensure it's thin.  Place small balls of potato fillings in the centre of the circles. Sprinkle the edges with water and seal the momos. Steam them for around 10 minutes, till it's perfectly cooked. Voila! Your Aloo Momo is ready! Meanwhile, here's a video on Delhi's Dolma Aunty, who makes delicious momos.