Abu Dhabi is one of the few Emirate cities that something for everyone. Right from being heaven for foodies to being a paradise for shopaholics, there's something for everyone in the capital city. And if you want to explore some beautiful areas of mighty Abu Dhabi, then you have to take a Photowalk with your gang. The concept of Photowalk is quite popular in the west and is slowly getting popular in Asia. Photowalk is where you and your other photography enthusiasts friends, walk around the city to explore and capture some of the best jewels that the city has to offer. So if this already excites you, here are 5-places that you must visit for scenic Photowalks in Abu Dhabi.
1. Photowalk around Masdar City
Photographers will love this place. It's one of the hidden gems of Abu Dhabi and is a fun place for Photowalk. Masdar City is a futuristic city to become the world's most sustainable eco-city. Cars are not allowed at this place, which means that Photowalking is the best option to explore this place. The city is built around a solar-powered, central Arabian wind tunnel that channels a cooling breeze through the streets and alleys. You can take a plethora of shots here and then unwind at one of the numerous restaurants or browse the luxury convenience.
2. Photowalk at Camel Souk
Souks are quite known in the UAE. But those souks majorly sell traditional Arabic goods, and Camel souk is different from the rest. Nestled in Cattle Market at Zayed Bin Sultan Road, this is the last souk of its kind in the UAE. This place is more special since it gives you a chance to see camels up close. It also allows you to see and hear traders discussing their price and merits. There are some excellent photo opportunities here (always ask permission first), and you can always take an organised tour in the market for AED30 with your friends. With tonnes of things to capture and learn, this place is perfect for Photowalk.
3. Photowalk at Wathba Wetland Reserve
Love bird watching, and are you an adherent photographer? Wait no more and visit the Al Wathba Wetland Reserve. It's a place which is known for mammals and the Egyptian spiny-tailed lizard, known as a dhub. You can take a self-guided tour, and a bird hide equipped with binoculars and a telescope. The Environment Agency – Abu Dhabi, which manages the site, has purposefully kept the reserve as raw as possible, so you will love walking around the area.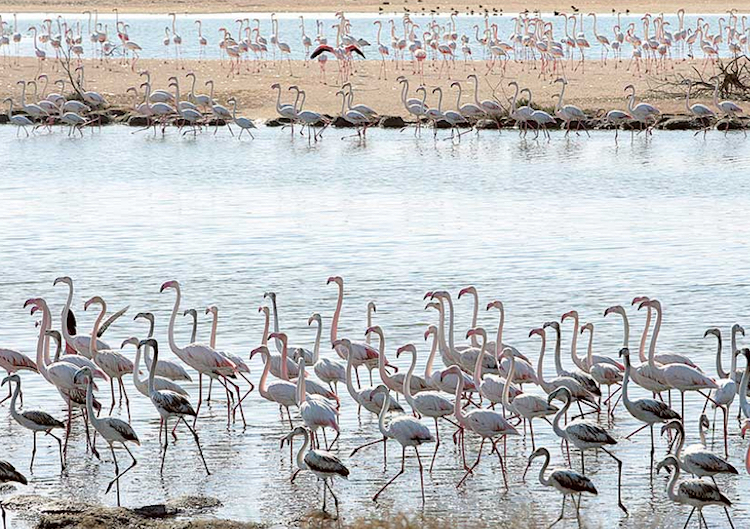 4. Photowalk at Eastern Mangroves
Hailed in the National Mangrove Park, a Photowalk along with the bright green spaces and natural mangroves of Abu Dhabi will make you fall in love with the dynamic aspects of the city even more. It is a fantastic place to get lost in nature, wildlife, and to click some beautiful pictures. Walking around this place will surely make you appreciate nature even more.
5. Photowalk Al-Hosn Fort (The White Fort)
This one is the oldest building in Abu Dhabi and also the most historical treasures of the UAE. The best part about exploring this place is that it's quieter than other parts of the city, which gives you an opportunity to Photowalk along with its courtyards, inside the fort itself, or in the surrounding gardens to get a feel of old and traditional Abu Dhabi.