Two months after an Air India Express from Calicut to Dubai was diverted to Muscat because of a burning smell, another incident took place on Wednesday. The flight caught fire as it was to fly to Kochi with crew and 145  passengers. The fire was detected in one of the engines just before the flight took off. The flight was evacuated in Oman at the Muscat airport. 
Air India Express Flight Catches Fire
In an unfortunate incident,  Air India Express IX 442 which was flying to Kochi caught fire. An official informed that while taxiing to take off in Muscat, the B737-800 aircraft, registered as VT AXZ, suffered smoke and a fire in engine number 2. The fire did not cause any human harm as 145 passengers and the crew members were successfully evacuated. All the passengers including the 4 infants and all the crew members after the evacuation from the aircraft were safely shifted to the terminal building. The  Directorate General of Civil Aviation (DGCA) gave out a statement assuring the arrangement of a relief flight after the incident. 
Passengers evacuated after smoke on Air India Express flight at Muscat airport pic.twitter.com/68FQMAQaZE

— Sanjay Kishore (@saintkishore) September 14, 2022
Also Reads: Indian Flights See 478 Technical Issues In 12 Months; Air India Most Affected
Indian Airlines Encountering These Situations Frequently
The Indian Airlines, in July faced some or the other issues like turbulence, fire and technical malfunctions. A Delhi to Guwahati GoFirst aircraft's windshield got cracked in the air and had to be diverted to Jaipur. A Delhi to Vadodara Indigo flight had to be diverted to Jaipur because of the unusual vibrations in the engine. As a result of a pilot declaring technical defect, another Indigo flight (Sharjah to Hyderabad) was diverted to Karachi. After this the Civil Aviation Minister, Jyotiraditya Scindia, met with airlines as well as representatives from his ministry to know the situation better and take actions.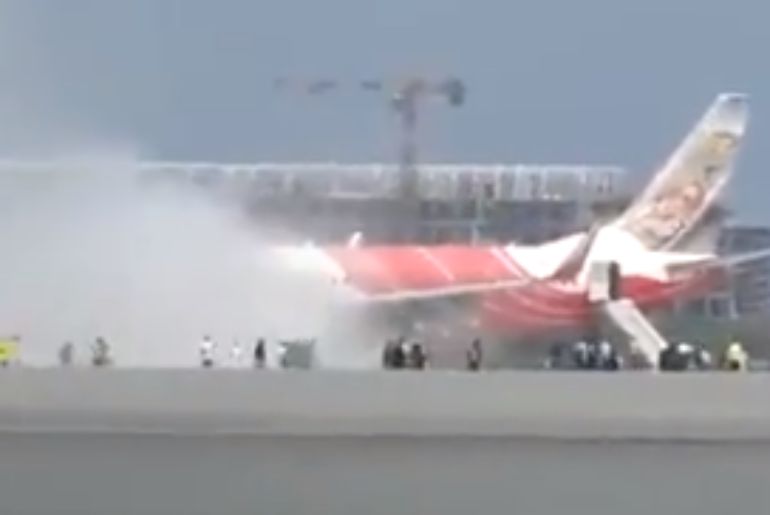 Also Read: Air India Express Kochi-Muscat Passengers Fume Over Stale Food Served Onboard