Tourism is among the worst-hit sectors around the world. But what are Maharashtra Government's plans to gove a much-needed boost to the sector? The Maharashtra Tourism department plans to tap the veritable bouquet of potential tourism in their efforts to rebuild and revive. From the  first five-star resort in Konkan's beach-lined Sindhudurg district to the state's maiden agro-tourism policy and beach shacks, Maharashtra government has big plans for the state's tourism sector. Read on:
Also read: Ayurveda & Wellness Tourism To Be The Next Big Thing In Travel
1. Caravan Travel
There are many unique tourist destinations including scenic beaches, mountain ranges, historical forts, heritage sites, forests, caves and dams in Maharashtra. The caravans and camper vans will be able to provide the necessary facility to the tourists. Keeping this in mind, the state government has drafted a caravan tourism policy, and has appealed the citizens to send suggestions and objections in this regard. Here's Everything You Need To Know About Hiring A Caravan For Road Trips In India.
2. MTDC Resorts
Maharashtra Government is also looking at building aesthetic resorts for tourists. On World Tourism Day, the state raised a toast to the first grape park in Nashik. Chief Minister Uddhav Thackeray also launched the first grape park resort developed by the Maharashtra Tourism Development Corporation in Nashik. Spread over 14.48 hectares near the Gangapur dam, a whopping ₹72 crore has been invested by the government. The resort comprises of 4 twin villas, 28 suites, restaurants and a boat club.
3. New Destinations
Considering the newfound interest of travellers in staycations and holidays in isolated locations, the state has decided to focus on Coastal Tourism. The government is looking at promoting new destinations in the long unexplored coastline, pristine beaches, wildlife sanctuaries and impenetrable forts. Here are 5 Scenic Hiking Trails That Will Remind You Why Maharashtra Is The Best State.
4. Goa-Style Beach Shacks
In a bid to promote tourism, the government has cleared a proposal to permit temporary shacks on select beaches dotting the state' 's long coastline. The project is being kickstarted with sheds coming up on beaches in Guhagar and Arevare in Ratnagiri, Tarkarli and Kunkeshwar in Sindhudurg, Versoli and Diveagar in Raigad, as well as Kelve and Bordi in Palghar district. Those interested in putting up such temporary shacks can apply through the state tourism website.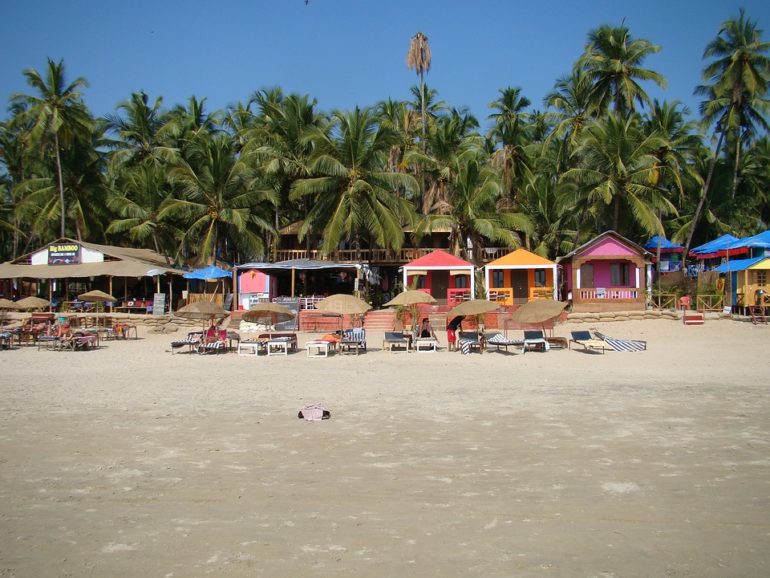 5. Agro-Tourism Policy
The Maharashtra Cabinet cleared an agro-tourism policy aimed at reviving the tourism sector and supporting the rural economy. Agro-tourism would not only be an added income to farmers but also an enjoyable experience for tourists. This policy will invigorate the rural sector with a steady source of an alternative income through tourism like farm stays. In return, the local cuisine and cultural aspects can be enjoyed by visitors. These 5 Secluded Homes Of India That Makes Living In The Middle Of Nowhere Look Beautiful.
Other proposals by the government works include setting up a board to promote approvals for live events, and reducing the number of permissions required for setting up hotels in Maharashtra. Maharashtra clearly has a tremendous potential to revive its sector.