Bengaluru is rightly known as the Garden City. With lush green gardens boasting the most beautiful flora, Bengalureans can't help but spend their free time catching up on reading or clicking Insta-worthy pics at flower gardens. But no one can escape from the temptation of plucking flowers, even though many ban it. In fact, one Bengaluru park has installed a unique signboard that imposes a fine of ₹500 if you smile while plucking flowers.
Bengaluru Park Charges ₹500 If You Smile While Plucking Flowers
X user, Karishma, took to her X account @KismiBar to share the strangest signboard installed at a Bengaluru park. In her caption, she calls it the "creepiest signboard ever" and even calls it a #peakbengaluru moment. The picture shows a bright red coloured signboard that warns people not to pluck flowers after all it says, "We are watching". The signboard further warns that if someone is caught smiling while plucking flowers that person will be fined ₹500. Now isn't this simply unusual?
The creepiest notice board ever! @peakbengaluru pic.twitter.com/2GLxVI7brn

— Karishma✨ (@KismiBar) September 17, 2023
Bear in mind, this isn't the first time a Bengaluru park put out such unusual signboards. Earlier, a signboard in a Bruhat Bengaluru Mahanagara Palike (BBMP), park banned people from jogging and walking in the anti-clockwise direction inside the park premises. Perhaps, the park wanted people to avoid collisions and encouraged people to walk in a single direction. However, Netizens left no stone unturned to laugh at these signboards. Many wanted to know the meaning of "anti-clockwise walking" and others were curious about why it was prohibited in the first place.
Also Read: Are Himachal Pradesh's 5 National Parks And 22 Wildlife Sanctuaries Safe To Explore This Safari Season?
No Silent Group Reading In Lal Bagh
When it comes to instances of damaging flora, recently the Horticulture Department banned silent reading groups like Lal Bagh Reads inside Bengaluru's famous Lal Bagh. According to the statement silent reading in the park can damage the natural growth of the flora. Leo Saldanha, an environmental activist even took to X to diss this new rule. He asked if it was a crime to read books in Lal Bagh and Cubbon Park in Bengaluru.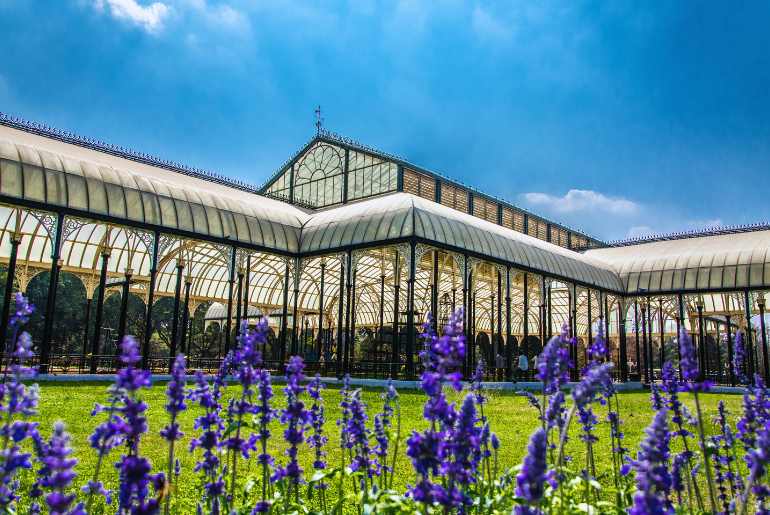 Also Read: Visit The Lalbagh Botanical Garden in Bengaluru
Meanwhile, what do you think about this unusual signboard in a Bengaluru park that imposes a ₹500 fine?
Cover Image Courtesy: @KismiBar/ X (formerly Twitter)