Travelling is a wonderful way for you to couples to explore your relationships on a deeper level. From trying out adventure sports, strolling along the streets of a new destination, immersing yourselves in the culture and history of a gorgeous place, there is so much you can do together. So what are some great travel destinations for couples in 2020? Well, check out our list of the best travel destinations for couples in 2020, inform your better half, book your tickets, pack your bags and get along on another journey of surprises and adventure together.
1. Romancing In Dubai
Dubai is definitely on our list of the best travel destinations for couples in 2020. In 2020, Dubai is hosting the first World Expo to be held in the Middle East. This will be a six-month-long event that commences from October and will call along with tourists from all over the world. From around 130 buildings being connected through technology, electrically charged vehicle display to the gorgeous steel dome Al Wasl Plaza, which is a 360-degree projection surface, you know you can enter the future here. Apart from the World Expo, when you're in Dubai, hold your bae's hand and visit the tallest building in the world, the  Burj Khalifa, go on an adventurous desert safari ride, ride on the fastest rollercoaster in the world at Ferrari World and have the time of your lives here.
2. Love In Japan
Have you heard about the Kolkata-based couple Pannalal and Chaitali Chatterjee? If you haven't then let tell you why they are the cutest sports-loving couple in town. This elderly couple have made it a point to watch every world cup live, irrespective of the place, time, finances or situations. Their common love for football and travel have strengthened their bond over time, and we say its total coupe goals. This is a titbit about a sports-loving couple. And if you and your partner bond over sports and athletics too, then book your tickets and head to Japan to catch up on the Summer Olympics 2020 this year. The Olympic torch relay will pass through Okinawa prefecture, from Naha to Nago, bringing with it a host of celebratory activities. So you can get to witness this once in a lifetime opportunity. Apart from the Summer Olympics, visit Kyoto, which is a timeless blend of the past and present. Experience fancy shopping complexes, ryokan inspired homes, the hot bowls of authentic Ramen, the 500-year-old UNESCO World Heritage Site Shuri, Castle and much more. Love in Tokyo has never been more happening.
3. Beach Romance In Sri Lanka
White sandy beaches, lush greenery, abundant flora and fauna, warm people, ancient temples and delicious food are some of the beautiful experiences you can have in Sri Lanka. If you're planning to have your honeymoon or even your second honeymoon for that matter, what can be better than soaking yourself in the expansive beaches here with your bae? Head to Pinnawala Elephant Orphanage, pet the majestic creatures, take a romantic stroll down the Royal Botanical Garden, pay your respects to the divine at the Temple Of the Sacred Tooth Relic, catch the sunset at the Unawatuna Beach and make plenty of memories at this tropical country. Sri Lanka is definitely one of the best travel destinations for couples in 2020.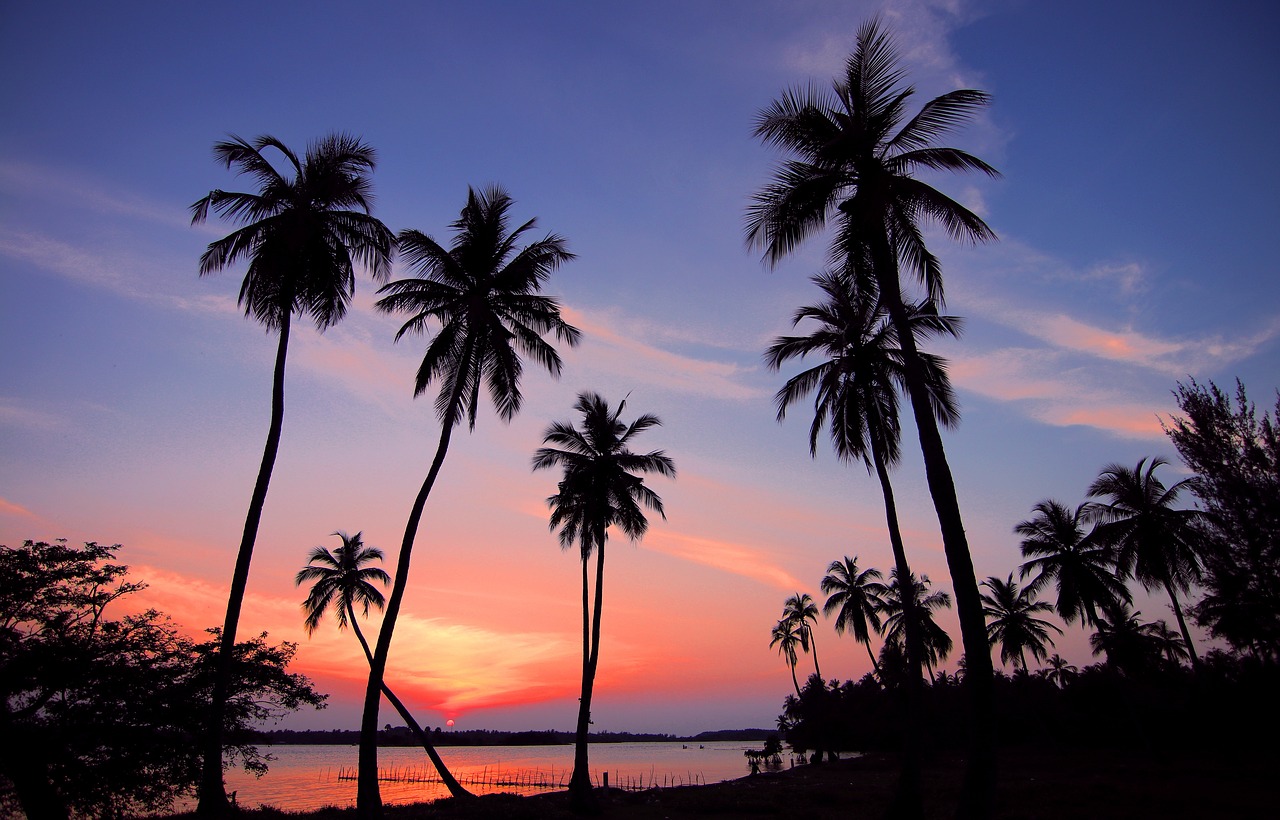 4. Lovey-Dovey In Laos
Laos is a little Southeast Asian country known for its mountainous regions, French architecture, Buddhist monasteries and hill tribe settlements. Enjoy a secluded time with your partner in the lap of nature. When you're here you can get an enriching experience, hiking to Mount Phousi, exploring the Pak Ou Caves, splashing along the Kuang Si Falls, visiting That Luang, a spiritual site that houses the relic of Buddha's breastbone, walking along the buddha Park that houses more than 200 religious statues and shopping at the Talat Sao. Laos is a place where you can actually enjoy a romantic time that too on a budget. So don't worry about emptying your pockets during this trip this 2020.
Also Read: 11 Exotic Honeymoon Destinations Under ₹1 Lakh 
5. Spooky In Bhangarh
Adventure fanatics out there, Rajasthan's Bhangarh will be your abode this 2020. This little village in Rajgarh Alwar is popular for its historical ruins and even considered to be one of the most haunted places in India. So are you up for the challenge? To top the excitement, Bhangarh is situated at the edge of the Sariska Tiger Reserve, so nature lovers can go on a jungle safari and spot tigers here. Apart from jungle safaris, you can even go on desert safaris with your bae here. As a cherry topping, the Bhangarh Fort is known for being a ghost town fort, and no visitor is allowed after sunset. Nevertheless, hold your partner's hand tightly, and explore this haunted fort and its magnificent architecture. Maybe this is the year to challenge your fears and it's even better when you have each others company for this right? This is one of the best couple destinations for 2020, so let's just assure you that darr ke aage jeet hai!
6. Love & Fun In Brazil
We got a slice of the glamour of the Annual Brazilian Carnival, the beauty of the landscapes, the exotic locations, the exhilarating adventure activities from the Bollywood cult film, Dhoom 2. And if you have been wanting to visit this gorgeous country since awhile, then maybe its time to finally tick this off your bucket list. And why do it alone, venture to Brazil with your partner and immerse in love and fun together here. With brimming beaches, dense forests, vibrant carnival parties, delicious food, Brazil is happening and lively throughout the year. TheSugarloaf Mountain, Lapa Neighborhood, Maracana Stadium are some of the places you can visit here. Brazil is also the perfect place to take your plunge into adventure activities like white water rafting, hang gliding, kayaking and whatnot with your beloved. This is definitely one of the best couple destinations for 2020, so get the party started already. The best part is that Indians No Longer Need A Visa To Visit Brazil.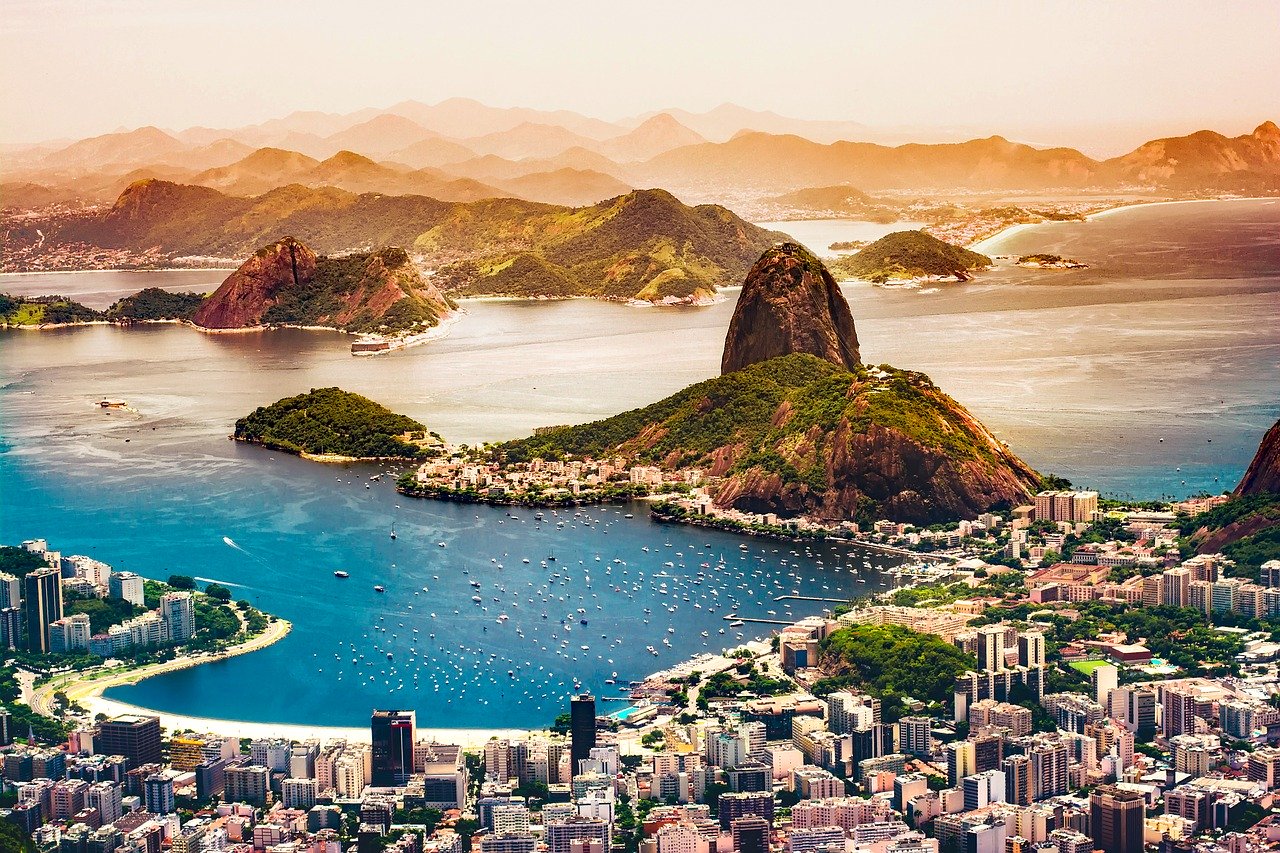 8. Coochie-Coo In Kochi
Did you know Kerala has bagged the first spot in the top 20 global trending destinations for 2020? This a reason enough to definitely visit God's Own Country this year. Kerala has been trending in the tourism news and for all the good reasons. From plans to make tourist spots disabled friendly, building the first-ever marine cemetery, to Kochi even being on the list of the best trave cities for 2020, you know Kerala has made its mark in not only India but in the world. And we say Kochi is also one of the best couple destinations for 2020. You can get some amazing Ayurvedic massages to rejuvenate yourself, explore Fort Kochi, visit the Portuguese built, Mattancherry Palace Palace, spot dolphins swimming at the Cherai beach and reside at a romantic resort by the backwaters. It's definitely a heaven on earth. You can even Rent An Island At Unbelievable Prices! Vinni's Farm In Kerala Is A Private Island At Your Disposal.
9. Swoon In Sweden
Visit Europe's most romantic holiday destination, Sweden this 2020. This Scandinavian country offers you couples a secluded and remote travel experience, which you won't find anywhere else. You can reside at an Icehotel, yes a hotel made entirely of ice. Have a drink at the ice bar, check out the intricate ice sculptures, cuddle under reindeer skins and snuggle on an ice bed. When you're here, do venture out and spot nature's extravaganza the Northern Lights at the Abisko National Park.  Watch the stars, the dancing green lights and soak in this larger than life natural phenomenon with your loved one by your side. It's truly one of the best couple destinations for 2020 and must be on your bucket list this year. And by the way, Do You Have The Guts To Visit The 'Disgusting Food Museum' In Malmo, Sweden?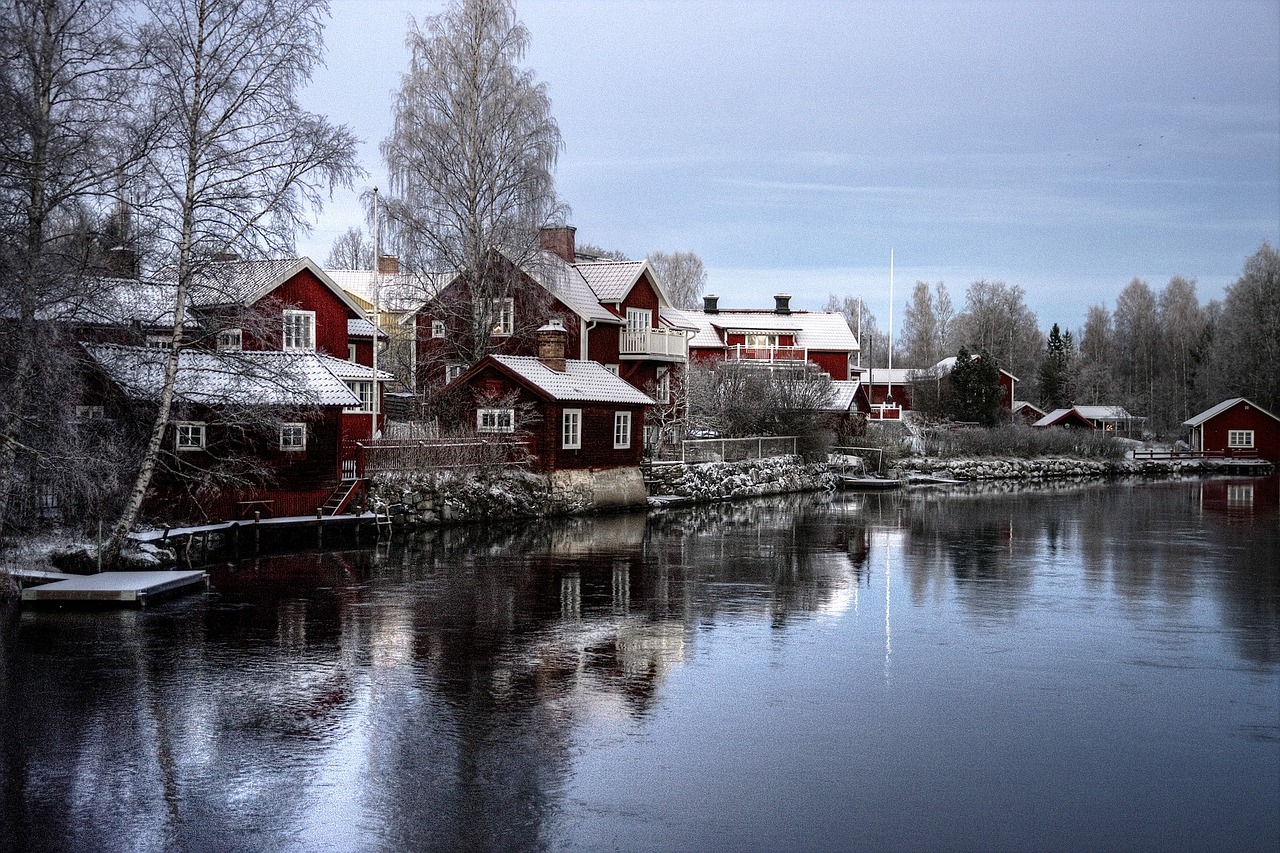 10. Love In Shillong
Shillong in Meghalaya is one of the most charming hill stations in India. It's popularly known as the Scotland of the East. The majestic mountains, clear lakes, tall trees, misty clouds give this place a sure romantic vibe. Go on a romantic walk with your bae to the gorgeous lakes like the Umiam Lake and the Ward's Lake. Head to the Shillong View Point at the Laitkor Peak and witness the panoramic view of the hill station from the hill station. Reside in a quaint homestay, gorge on delicious local dishes and spend quality time with your loved one in Shillong. This is one of the best couple destinations in India for 2020, which must be on your go-to list for a romantic time.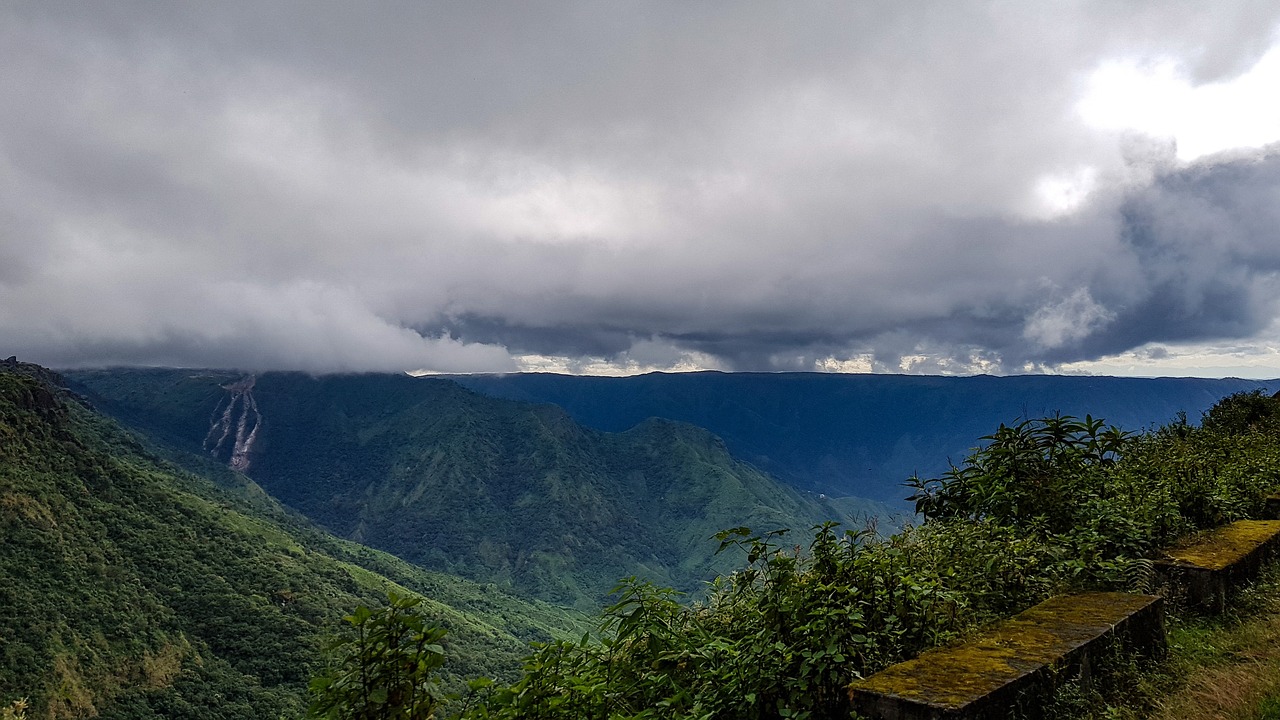 We have given you our list of the best couple destinations for 2020, now it's your turn to talk to your partner and decide on your happy place. Be it adventure activities or even exploring historic ruins, as long as you hold each other's hands and explore a place together, every place will have a different story and special memory for you.