Three tourists from a 9-member tourist group from Delhi drowned in the Ganga River at Shivpuri on the Rishikesh-Devprayag stretch in Uttarkhand. According to reports, all the tourists were in their early 20s. One of the deceased has been identified as one Shubham Lal, (22), a resident of Sector-11, Rohini, New Delhi. The incident happened after the group's three members went to take a dip.
Search Operations For Missing Youth Is Underway
The incident occurred in the Ganga River near the Shivpuri ITBP camp riverbed. The State Disaster Response Force (SDRF) officials are also trying to trace Kartil Lal, (20), brother of Shubham Lal and Deepanshu, (20), from Harkul Vihar, Najafgarh. SDRF Officials informed that search operations for the missing youths are underway at Shivpuri and other nearby areas. He also said that there had been an increase in the water levels in Garhwal region due to rainfall.
Also Read: Tourist From Delhi Drowns While Bathing In Ganga In Rishikesh
Is It Safe To Travel To Rishikesh Now?
Well, with the increasing number of drowning cases happening, it is advisable to be cautious. As mentioned, the rains have increased the water levels, therefore, taking a dip into the river is nothing more than dangerous without a proper guide.
Which Is The Best Time To Visit Rishikesh?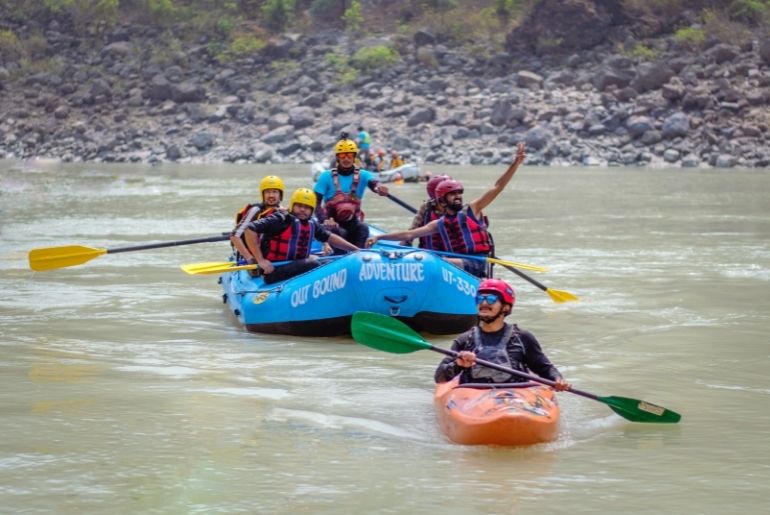 People from different parts of the country, visit Rishikesh to experience river rafting. However, it is advised to avoid rafting, especially in the unstable parts of Ganga during the winter and monsoon season.
Also Read: Rishikesh Drowning Incidents: Can It Be Safe To Go Rafting Right Now?
Tourists Do Not Pay Heed To Warnings
According to statements by the SDRF, tourists do not pay attention to warnings while diving into the Ganga river leading to deaths and accidents. And it is absolutely necessary to have experts' around you or their advice if tourists aim to take a dive into the Devprayag stretch as the river has been classified into various stages based on its water waves, rocks and depth.
If you didn't know, river rafting here, is to be done under the guidance of experienced persons only!
Char Dham Pilgrimage Stopped in Uttarakhand
Due to an extreme fall in the weather conditions in the Char Dham areas, the pilgrimage has been stopped. The area has been receiving heavy snowfall leading to a drop in the temperature in Kedarnath.
Also Read: Char Dham Yatra's Kedarnath Turns Into Sea Of Garbage As Tourists Throw Plastic Waste