Under Unlock 4, The Maharashtra government allowed hotels in the state to resume operations at their full capacity in a bid to kick off the economy. However, with few tourists and travellers, the industry's climb out of the pandemic might be difficult and long. But if you are to check-in a hotel right now, here is everything you need to know. Read on till the end.
Also read: I Checked In A Five Star Hotel During The Pandemic And Here's What It Was Like!
Upon Entry At Hotel Gate
1 . When you enter a hotel gate, first sight that will greet you is a staffer with a manual sanitising spray machine and a disinfectant container near him. They will first sanitise your luggage and then your handbags.
2. You will then be screened at a 'temperature screening zone' with infra-red thermometers. You will be allowed to enter the hotel only and only if you are a symptomatic.
Also read: Flying Vs Driving During COVID-19: Which Is Safer?
Rules To Follow While Checking In
3. On entering the hotel, you will notice that the floor is also constantly sanitised to ensure that the floor is always free of germs. In the lobby, you will first be directed to a 'hand-sanitisation zone', a contact-less, foot-operated stand disposing hand sanitiser. Do not expect a welcome drink at the gate anymore.
4. You will need to be mandatorily be wearing a mask in the hotel and must adhere to all guidelines of social distancing and hygiene. Even the number of people in the elevator will be regulated.
5. You will have to fill self-declaration health forms at the front desk, including the one which states that you have not come from a COVID-19 hotspot. Please note that the reception tables will have a protective glass to prevent physical contact.
6. You will have to furnish details of your ID proof and medical condition while check-in.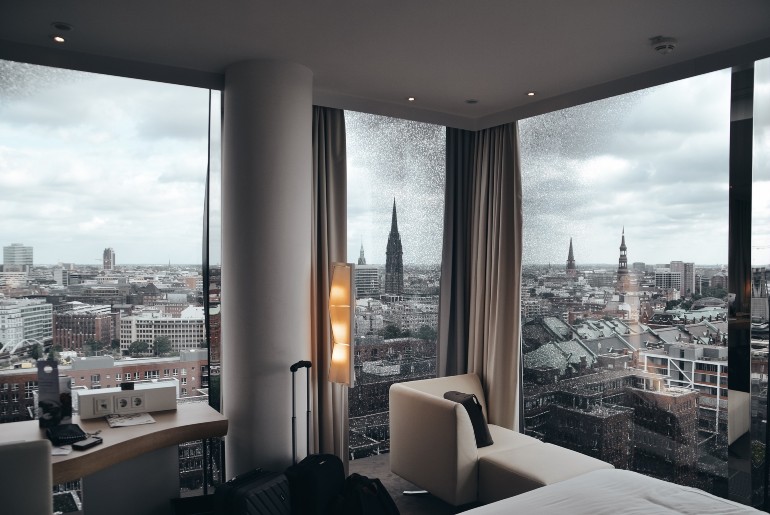 The Hotel Amenities – What's Allowed And What's Not
7. Many facilities, like swimming pools and spa will have to stay shut for now.
8. The restaurants can however open only for the guests in the hotel.
The Room Service
9. As per the guidelines, the hotel will have to keep the room empty for at least 24 hours after a guest has checked out.
10. Every surface would be sanitised after check out and fresh towels and linens would be provided to every new guest. All surfaces like doorknobs, rails and buttons will also be sanitised.
11. According to the guidelines the air conditioning in the hotel will be within 24-30° C and the relative humidity should be in the range of 40-70%.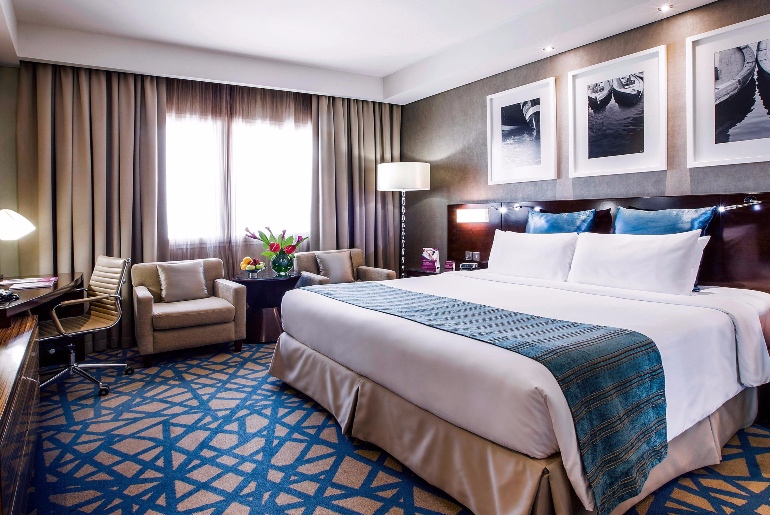 During Check-Out
12. Hotels are now adopting contactless processes like QR code, and digital payments like e-wallets. So be sure you are digitally equipped. Also, many hotels right now are only considering online booking and reservations.
Other Guidelines
13. If you fall sick in the hotel during your stay, you will be isolated in a room.
14. Large gatherings is not permitted in hotels right now and seating is configured to social distancing.
So, be sure you plan your stay keeping these key guidelines in mind.