Travel restrictions, social distancing and isolation rules have led us to rethink the way we work and travel. Experts reveal remote workers have spiraled more than ever, as companies adapt to the new normal. However, some countries are trying to make the most of this by inviting work tourists to stay, and work remotely for an extended period.
So, if you're employed in one of those companies that lets you work from anywhere, this might be for you! One of the most gorgeous and serene locations, Georgia is now trying to attract tourists back to the country. Georgia will reopen borders to all international tourists on July 31. Ahead of this, the country has also introduced a new remote worker visa. Here's everything you need to know about this.
On that note, here's how a couple travelled to Georgia with their 7-month old baby. 
What Is The Remote Worker Visa?
In a bid to position itself as a work tourism destination, Georgia has launched a new remote worker visa. The visa allows people too travel, stay and work remotely from the stunning Balkan country. The visa will be valid for up to one year. The new initiative is an effort to boost the country's tourism, which took a beating due to the pandemic. Meanwhile, here are Top 5 Destinations Under 4 hours from UAE.
Interested applicants must fill in a form and make arrangements carry proof of travel insurance, a certificate of employment, and personal information. Upon arrival, all tourists must quarantine for 14 days at their own expense. Further updates on the application are awaited. Tourists can expect to travel from September. On that note, Seychelles cancels all cruise trips until 2021.
"Georgia has the image of an epidemiologically safe country in the world and we want to use this opportunity. We are talking about opening the border in a way to protect the health of our citizens, but, on the other hand, to bring to Georgia citizens of all countries who can work remotely," said Natia Turnava, Georgia's economy minister.
On that note, here are 5 Reasons Why Georgia Has To Be On Your Travel List
Work From A Beach In Barbados For Next 12 Months
Barbados Reopened For Tourism On July 12. Earlier this month, Prime Minister of Barbados, Mia Amor Mottley announced that Barbados government is developing a 12-month Barbados Welcome Stamp. This is a special visa allowing foreign visitors to work from the island for up to a year. This stamp is in the final stages of development further details are awaited. Meanwhile, here are 10 Awesome Places For A Girls Trip From The UAE.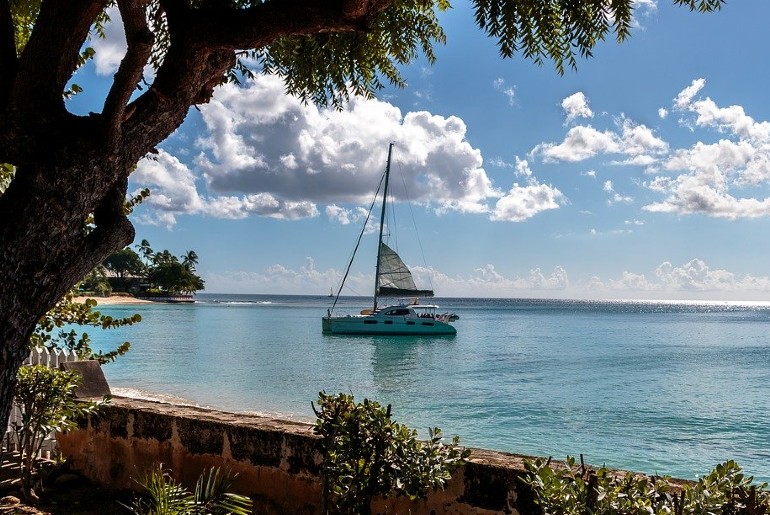 The PM announced that this visa will "allow people from the United States, Europe, and Latin America to come and do their jobs digitally for a couple of months. And then go back home if they feel they can work better in a more relaxed atmosphere such as next to a beach." The proposal is a direct response to current COVID-19 travel restrictions, in which lengthy, mandated quarantines restrict short-term travel. Also read this story of Dubai residents who returned home with AED 50000 bills after 105 days in Maldives.