It's just so different travelling with your BFFs, isn't it? There's nothing like exploring new lands with your girl gang and stuffing yourself with some beautiful local cuisine. If you're smiling, you probably need to pick your phone right now, and start planing that 'all girls' trip. Yes, yes, it may not happen right away, but hey, there's so much fun in just planning it! So, if you're wondering where to head for a girlfriend getaway, once all this is over, check out these 10 destinations.
1. Beirut, Lebanon
Located five hours away from Dubai, Beirut has something for every wanderer in your girl gang. The city is 30 minutes away from the airport, and a taxi will get you to the City Centre.
What You'll Love: A rich past, a vibrant culture & loads of good food to hog on- there's nothing not to love about Beirut. The country is not too big, so you don't have to worry about packing for days together. A week's trip will let you discover all the highlights in key cities including the Jeitta Grotto and the underground caves; Our Lady of Lebanon at Harissa; the ancient Baalbek Temple;  the Jabal Moussa Biosphere Reserve, and the ancient seaside towns of Tyre and Sidon.
The Beirut museum is a must for art lovers while wanderers can stroll the Beirut Souks, the Corniche to Rauche Rocks or have a coffee in Nejmeh Square. Once the sun sets, get out and party! Gemmayzeh St (Garoud St) and Armenia Street –  Mar Mikhael area are perfect for party animals. And in case you prefer something upbeat, head to the Waterfront for O1NE Beirut and SkyBar. Hamra Street is your best best for dining options.
2. Bucharest, Romania
Flydubai offers direct flights from Dubai to Henri Coanda (Bucharest Otopeni Airport- OTP). The City Centre takes about 20-30 minutes from the airport and there are plenty of taxis to get you around.
What You'll Love: Also known as Little Paris, Bucharest is one of the less discovered European capitals. The city comfortably retains its old world charm, that gives it a Parisienne feel. See the old remains of Paris, binge on stuffed cabbage rolls and cornmeal porridge, stroll around Bucharest's busy boulevards, visit historic churches and travel back in time. When the sun goes down, head to the Pura Vida Sky Bar. Offering uninhabited sunset views over the Old Town, the place is perfect for that gram-photo with your BFFS.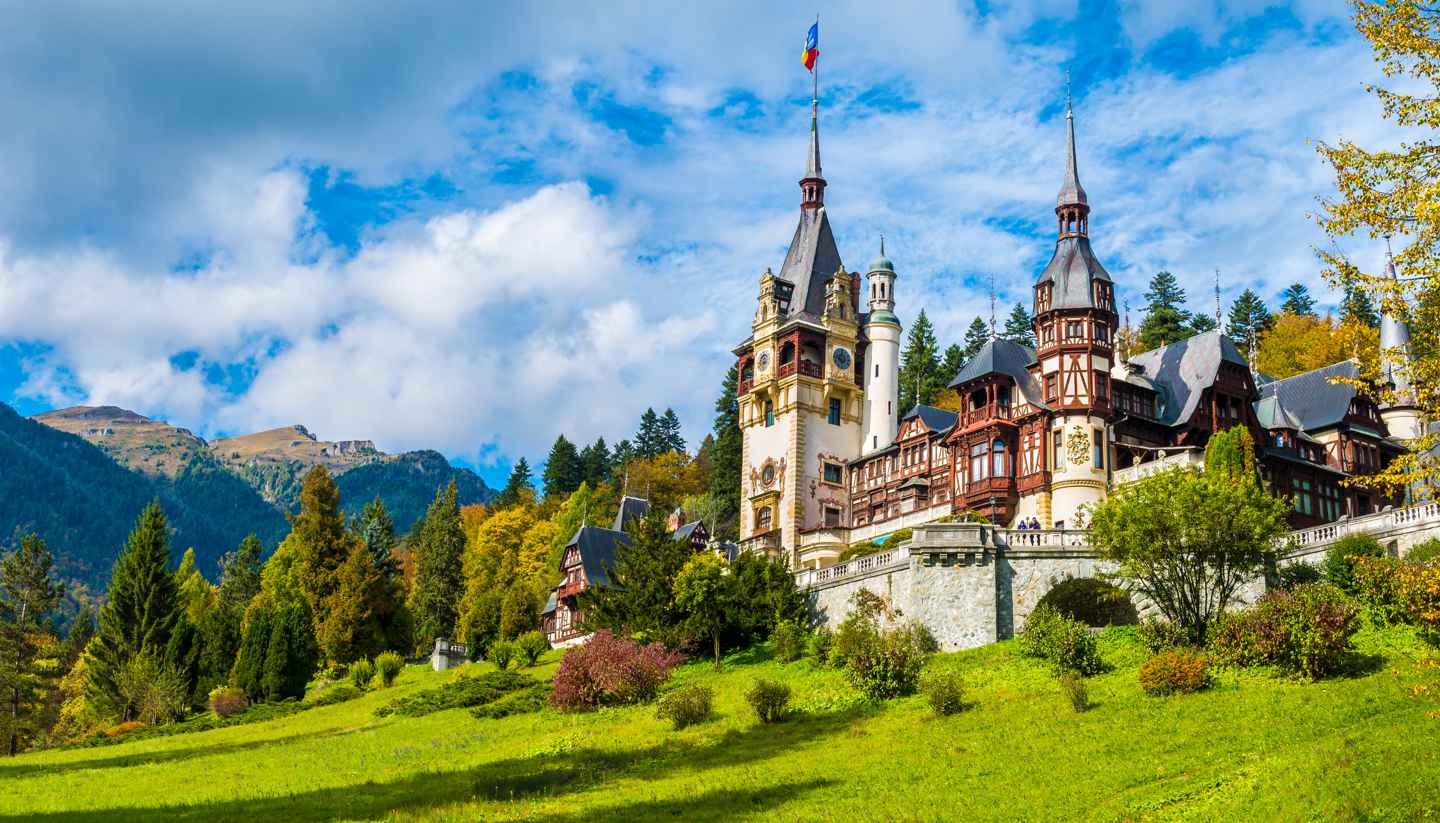 3. Georgia
Located at the European borders to Asia, Georgia is home to Caucasus Mountain villages and the Black Sea beaches. Its capital, Tbilisi, is world-renowned for its diverse architecture. It's cobblestone streets in the old town make it popular too! It's fast becoming a popular choice for UAE residents. And, here is why Georgia should be on your bucket list as well. Here's how a couple travelled to Georgia with their 7-month old baby. 
What You'll Love: Georgia is a mere 3.5 hours away from Dubai. So you know you can spend more time sightseeing and exploring the country rather than expending the time to travel. UAE residents get a 90-day free Visit Visa to explore the country. Consequently, this ensures you can travel to Europe on a tight budget too. When here, experience the cobblestone houses and buildings and spectacular castles. Moreover, there are medieval-styled cathedrals that are a sight to behold. The countryside is nature in its natural beauty in abundance. From lush green mountains with snowcapped peaks, canyons and therapeutic springs, Gadauri and other country regions are sheer visual beauties that you must experience.
And if you haven't experienced snowy winters,  Georgia is your easiest haven. Take advantage of its snowy winters, and engage in winter sports like Skiing or the many other winter sports available in the country! Lastly, Georgia is home to a multitude of delicious local foods. From dumpling-like Khinkali to a pizza-esque khachapuri, there is a lot to dig into. It also has a good collection of Halal restaurants in Tbilisi for folks with food preferences.
4. Maldives
Famous for its crystal-clear waters, beautiful coral reefs, and breathtaking underwater world, Maldives is a must-visit destination for any traveller. This Indian ocean paradise is steadily becoming a popular place to explore. Soak up the sun at one of the world's best beaches or go on island-hopping in the 1,200 islands. Also read this story of Dubai residents who returned home with AED 50000 bills after 105 days in Maldives.
What You'll Love: The beaches of Maldives have clear blue waters, white soft sand and a peaceful aura like no other. With a unique culture and a host of traditions, the Maldivian people are the most welcoming. And last but definitely not the least, the Madives are a must-visit if you're looking at unwinding with your BFFS while enjoying a relaxing massage or a spa.
5. Azerbaijan
The landlocked country which is in the halfway zone between Eastern Europe and Western Asia seems to be a hot favourite among tourists. Tourism in Azerbaijan is pretty underrated, and that is a good thing because you and your BFFs will get to enjoy in a less-crowded place. Check out these 5 Reasons Why Azerbaijan Should Be On Your Bucket List.
What You'll Love: Explore the architectural contrast of Baku with its intriguing medieval Islamic heritage and futuristic buildings, such as the iconic Flame Towers and the world-class Heyday Aliyev Centre. Stroll along cobblestone streets at The Old City, see the mud volcanoes at Gobustan, and visit the Baku Museum of Modern Art with over 800 artworks from Azerbaijani painters and sculptors! Book a stay for five nights to explore ancient ruins and mountainous landscapes of Gabala, the second most popular destination in Azerbaijan, in a holiday package that includes flights, hotels, private transfers and tours. Also read this I Traveled To Baku In Azerbaijan For A Wedding & It Turned Into An Unforgettable Holiday!
6. Seychelles
Seychelles is a stunning destination for both couples and families. The archipelago attracts thousands of tourists every year due to its warm hospitality and crystal-clear beaches. This fascinating island country is packed with rare species of birds and animals, making it perfect for girl gang. On that note, Seychelles cancels all cruise trips until 2021.
What You'll Love: From its sandy beaches, natural reserves and Cathedral Of Our Lady Of Immaculate Conception which is Seychelles' biggest cathedral- there is so much to do in Seychelles. A pocket-friendly cousin to the fancy Maldives, Seychelles is a paradise for water babies. Feel free to explore islands or head for nature and wildlife tours here. And while you're there, don't forget to pay a visit to Michael Adam's gallery and a hidden waterfall Port Launay. UNESCO World Heritage Site Vallée de Mai in Praslin Islands is home to the largest population of coco-de-mer palm trees that bear the largest seeds in the plant kingdom.
Also, the world's largest population of giant tortoise is found right here. Aldabra Atoll also houses the largest raised coral reefs on the planet. Clearly, a place with so much ecological importance has to be kept away from the human touch. Also check out this ultimate travel itinerary to Seychelles.
With so many islands housing thousands of wildlife species, you can find endangered birds, animals and plants species in abundance. The nature trails, bird-watching and fishing will give you a glimpse of what this nature-country abodes. Lastly, don't forget to pack your swim wear and dive in to explore the underwater world.
7. Turkey
Confused about whether to travel to Europe or explore the Middle East in Asia? Then Istanbul might be the perfect destination for you. Experience the beautiful amalgamation of Europe and Asia in the rich culture and heritage of Turkey.
What You'll Love: Cruise at the Bosphorus Bridge, visit the beautiful Blue Mosque and shop at the famous Grand Bazaar. There is just so much to do in Istanbul that you will never have enough of it. Besides, don't forget the sweet treats! From kebabs to Turkish dumplings, Turkish ice cream, and the ever-favorite Baklava, Turkey has something for every foodie! Meanwhile, Turkey plans to discontinue visa on arrival for Indians.
8. Cairo, Egypt
A four hour journey from Dubai will take you to this ancient land of pyramids, pharaohs, 19th-century grandeur and cultural heritage. Cairo is famous for preserving one of the wonders of the world- the Pyramids of Giza, but there's more to explore.
What You'll Love: Pharaohs' treasures, Roman ruins, medieval mosques- Cairo is perfect for history buffs. Head here to enjoy good food, a walk down ancient history spanning many centuries and a diverse tourist base making you feel like you are on a grand holiday. Sail the Nile river, soak in the breathtaking views, explore the Khan-e-Khalili market. Cairo is the perfect mix of history and modernity that you must visit. There are also a number of temples one can visit, some museums, and remember one bit of information about Cairo, everything here can be bargained.
9. Colombo, Sri Lanka
Sri Lanka is a melting pot of ethnicities and cultures. And this is precisely what makes it such a great visit. Being an island nation, it is home to some of the most pristine beaches and has an incredible street food scene too. With churches from the colonial era making for a great view and its many Buddhist and Hindu temples, there is a lot to explore here.
What You'll Love: Head to the Galle Face Green for some street food, beachy vibes and if you are lucky, or catch your favorite cricketers in action at the International stadium here. Check out this perfect 7-Day Itinerary In Sri Lanka With Your Girl Gang.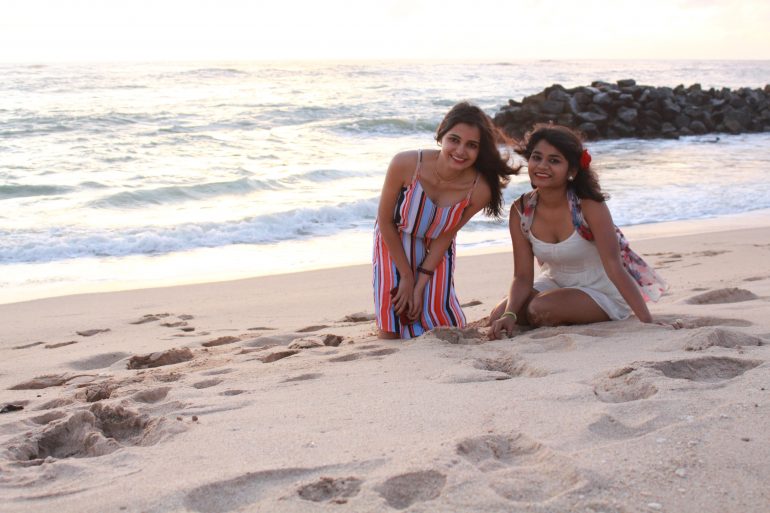 10. Oman
If beauty has an address, it is most definitely Oman. A lot of history, majestic mountains, pristine beaches, desert adventures & charming hospitality are only a few of the reasons you will want to visit this stunning country. However, there's more to experience in this Arabian jewel.
What You'll Love: From the moment you enter into the Omani terrain, you will notice mountains everywhere! But just 2 hours away from Muscat, on the peak of these mighty mountains is crowned the splendid Anantara Al Jabal Al Akhdar Resort that offers dramatic canyon views which remain unmatched. The resort is 2,000 meters above sea level. Watch the glorious sunset at Diana's viewpoint where Princess Diana once stood to soak in Omani splendor.
Drive deep into the deserts, experience a local Omani meal, discover the wadis, and tour the souks. Also experience city life in Muscat- the capital of the Sultanate of Oman. Soak in some Arts and culture at the Royal Opera House, and don't end your trip without a visit to the Sultan Qaboos Grand Mosque. Check out this Perfect 5 Day Itinerary For The Sultanate Of Oman.