International trips often mean one thing, EXPENSIVE right? The things we do, to soften the blow on our pockets when we go on foreign trips! Right from packing instant noodles, booking hostels, buying travel passes to reducing our shopping budgets by half, the list never ends. While the Indian Rupee might not have much value as the pound or dollar, it's still stronger than many countries across the world. So, here are 10 countries with high Indian Rupee value, where you can actually travel like royalty!
1. Vietnam
One of the most beautiful countries in Asia, Vietnam offers you an exotic experience. Explore vast paddy fields, feel the serenity at the Buddhist pagodas go kayaking at the rivers and indulge in sumptuous Vietnamese cuisine. Vietnam offers the best of both worlds, abundant natural beauty and bustling modernity. French colonial architecture, quaint floating markets, limestone islands, war museums are attracting people to Vietnam like never before. Moreover, since the Indian currency is far stronger, it's another reason why Vietnam must adorn the wishlists of travellers.
1 Indian Rupee = 326.87 Vietnamese Dong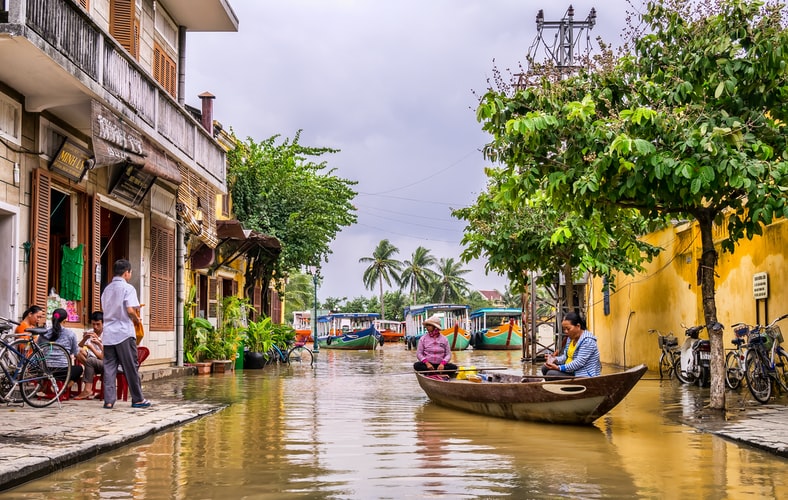 Also Read: Ditch Bangkok & Visit This Place In Vietnam For The Most Happening Party Scene
2. Paraguay
Paraguay in South America boasts of a rich Guarani culture, ardent soccer fans, and authentic yet inexpensive South American food. Asuncion, the capital city of Paraguay is a melting pot of both old and new cultures. Go bar hopping and at the same time visit historical landmarks here. When you're in this country, a trip to the UNESCO World Heritage Site of Jesuit Missions is a must to understand the country better. Apart from this, Paraguay is a super hot beach destination that has the Parana River beach among many others, and has even been referred to as the 'New Rio de Janerio'. With the rupee clearly a stronger currency, there's no reason why you shouldn't visit Paraguay!
1 Indian Rupee= 95.20 Paraguayan Guarani
3. Cambodia
Housing the biggest temple in the world, Angkor Wat, Cambodia has always made it to the bucket list of thousands of Indians. Apart from this, Cambodia has stunning natural beauty and archaeological ruins. Attractions like the National Museum, Royal Palace, Tonle Sap are also gaining alot of popularity from Western countries. Clear beaches, stunning islands, intricately built temples, thick forests and homely food are just some of the reasons to visit Cambodia. So, get your backpacks ready and immerse yourself in the serenity and beauty of this space.
1 Indian Rupee = 57.34 Cambodian Riel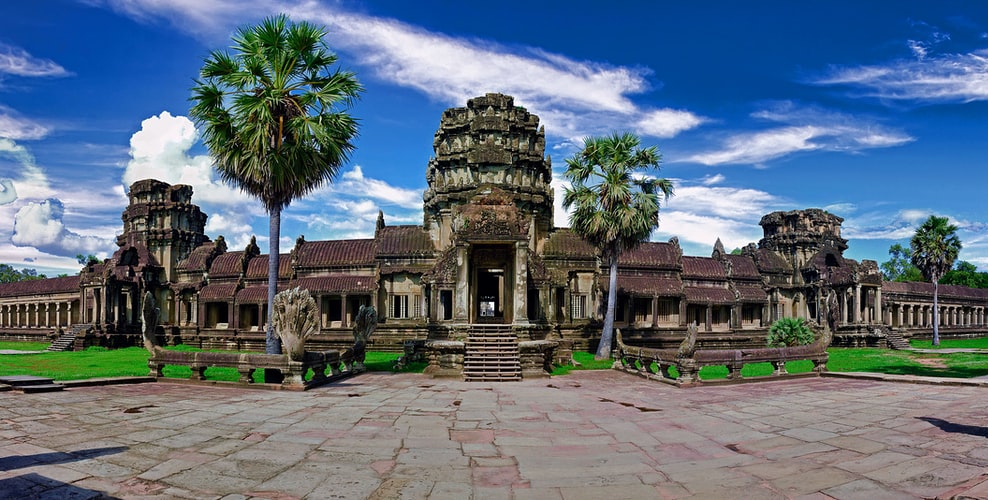 Also Read: This Man Went On An Epic Road Trip From India To Cambodia With His Mother
4. Mongolia
As a child when you played 'Name Place Animal Thing' you'd probably write Mongolia for the letter 'M'. But as an adult, this destination and its stories might still remain unexplored for you. Popularly known as the 'Land of Blue Skies', Mongolia is perfect for travellers waiting to take a much-needed break from the city life. A photographer's delight, an adventurer's thrill and a common man's breath of fresh air, Mongolia is indeed mystical and mesmerising. The country has serene monasteries, lush green national parks, hot springs, sandstone cliffs and ice fields. Adventure enthusiasts can also go horse riding and hiking here. Most importantly, live every moment amid the best of natural beauty here.
1 Indian Rupee = 38.40 Mongolian Tugrik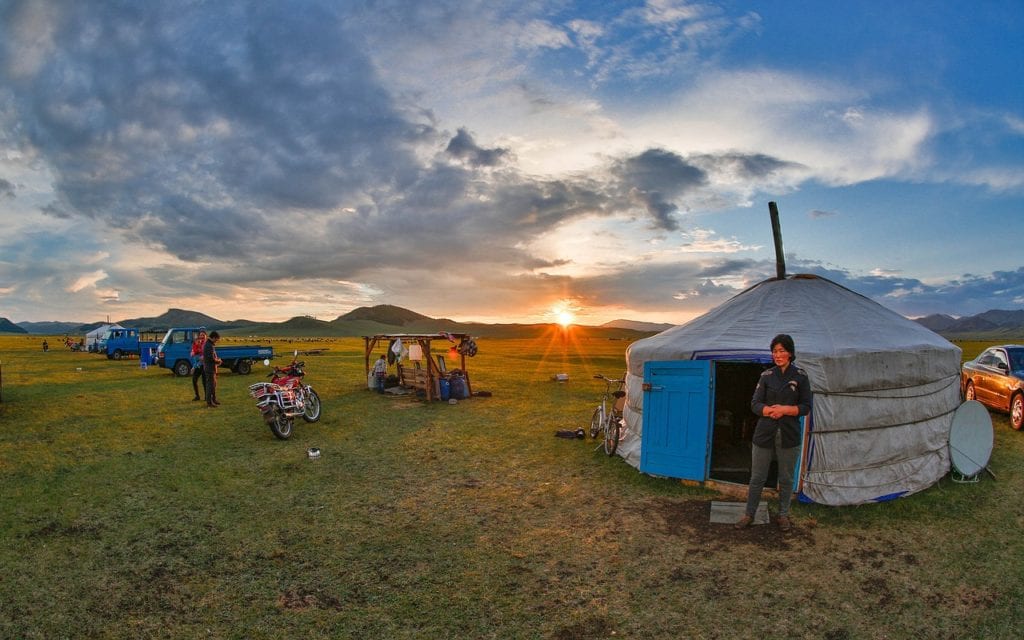 5. Hungary
Are you hungry to explore Hungary? Well, you don't have to stay hungry anymore, since the Indian currency is stronger here, just pack your bags and travel your heart out. This European destination is famous for its majestic architecture that has influences from Turkish, Roman and other cultures. Explore Budapest, one of the world's most romantic cities. Immerse yourself in the traditional European culture blended with modern-day practices. The charming villages, thermal lakes, UNESCO Biosphere reserves, World Heritage Sites, Great Synagogue are just some of the larger than life reasons, why you must plan a trip here asap!
1 Indian Rupee = 4.17 Hungarian Forint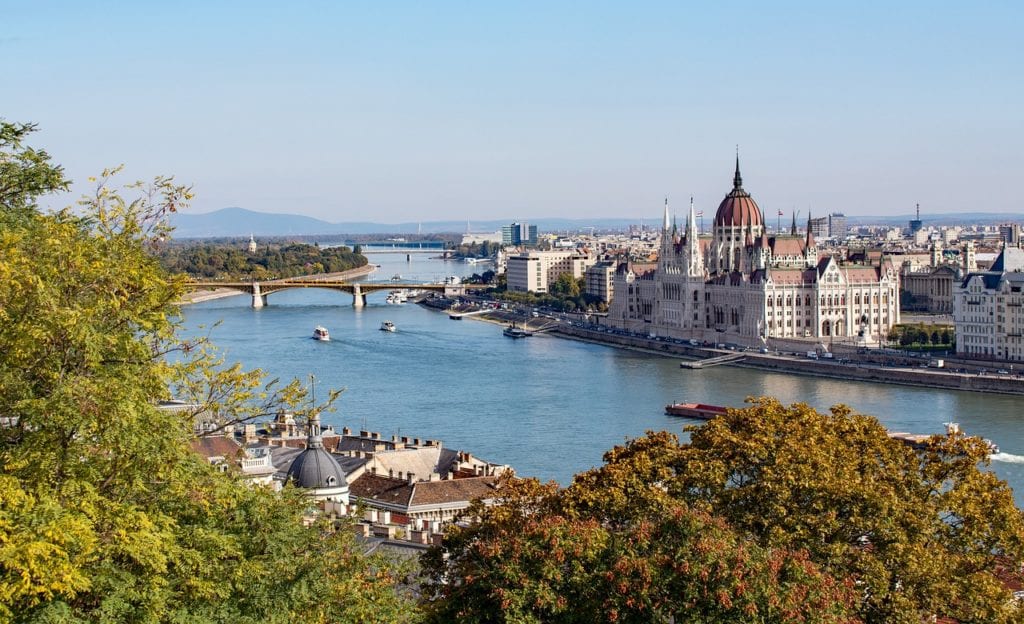 Also Read: My 3-Days Trip To The City Of Baku In Azerbaijan With My Family
6. Colombia
Sip fresh Colombian coffee at a quaint cafe, visit coffee plantations and have an easy-breezy holiday at this South American abode. A jungle safari at the Amazonian forests, relaxing beach trips and walks down cobblestoned towns is just a trip away. Colombia is indeed a treasure chest filled with mesmerising landscapes, forests and beaches for passionate travellers. The capital city, Bogota will also give a much needed laid back vibe with its restaurants, salsa clubs and lots of fun. You can go snorkelling or salsa dancing, choose your pick. If fun heaven has another name, it's got to be Colombia.
1 Indian Rupee = 49.62 Colombian Peso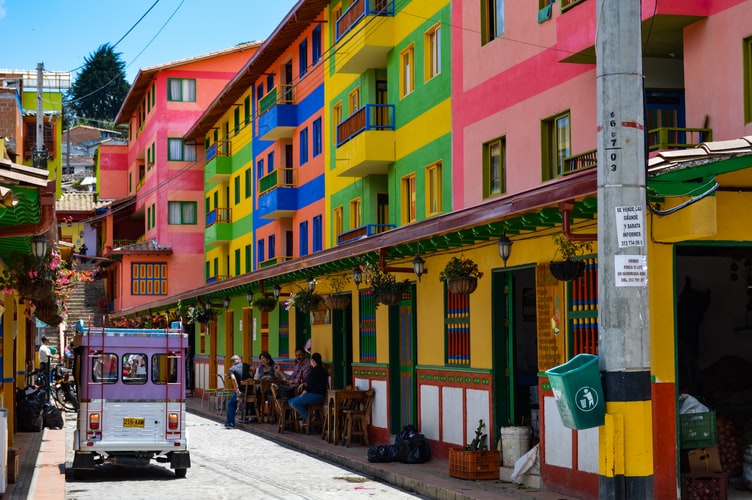 Also Read: 7 Amazing Foreign Cities In India That Have The Essence Of International Destinations
7. Sri Lanka
For those of you who crave for a home away from home wall feeling, Sri Lanka is the perfect place to fulfil your travel endeavours. Blessed with stunning beaches, abundant wildlife, emerald greenery, tea gardens and rich archaeological history, Sri Lanka will instantly make you fall in love. Visit Pinnawala Elephant Orphanage, thousand-year-old Buddhist temples, Kandy Lake, Ramboda Falls and Ventura Beach to name a few. This affordable destination with its UNESCO World Heritage Sites,  mouthwatering Sri Lankan, friendly locals is the perfect destination to visit for a blessed experience.
1 Indian Rupee = 2.61 Sri Lankan Rupee
Also Read: I Explored 4 Cities In Sri Lanka Under ₹25k Including Flights, Stay, Meals & More
8.
Uzbekistan
In Uzbekistan, Islamic art, Madrassas and mosques take centre stage. It's Central Asia's most impressive showstopper. With a fascinating history of the Silk Road, mosaic tombs, historic markets and public square, Uzbekistan is a dream come true for history enthusiasts. The country has many beautiful mosques, one more stunning than the other. There is no dearth of markets selling fresh spices and local goods. Caves, gardens and lakes that offer boating are other reasons that will attract you to this hidden gem of a country.
1 Indian Rupee = 144.16 Uzbekistani Som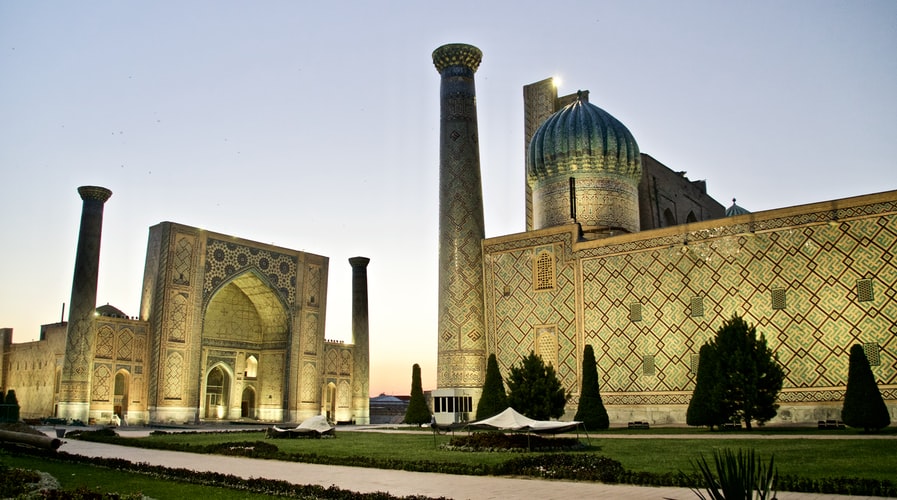 Also Read: 7 Mosques In Oman So Timeless & Magnificent You Would Be Amazed
9. Chile
For adventure enthusiasts, Chile is one inexpensive destination that must not only be on your wishlist but also top it. Chile has thick forests, lush green parks, active volcano peaks, farms, beaches, valleys and even vineyards. During winter you can even stay at a snow resort and go skiing. Hikes atop volcanos and waterfalls will surely give you an adrenaline rush. Visit national parks, museums and explore historical forts. This country offers you a wholesome experience of history, natural beauty and even a bustling nightlife.
1 Indian Rupee = 10.75 Chilean Peso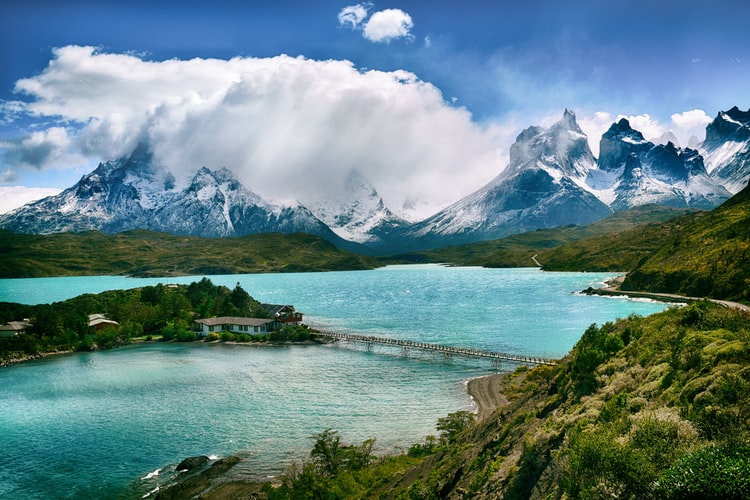 10. Indonesia
To find the perfect blend of lush paddy fields, intricate architecture, relaxing massages, nourishing food, all you need to do is visit Indonesia. Travel to this country to really get a value for money vacation. World-class sports facilities, luxurious resorts, secluded islands and of course a scintillating cup of Kopi Luwak would definitely get you counting the days to visit the country. Luxury comes cheaply here for Indian travellers. Until you visit Indonesia, here's a virtual trip to everyone's favourite Bali. 
1 Indian Rupee = 193.43 Indonesian Rupiah
Desi travellers! These are the 10 best countries you must travel to after all, the Indian Rupee is strong and you can get a total value for your money wala vacation here.