Right before COVID-19 hit the whole world, leaving us clueless about when we are going to travel again without any fear, I was lucky enough to take one of the most amazing journeys of my life until now. A solo trip to three Southeast Asian countries. Being a backpacker, it was apparent for me to make sure that I can gather maximum experiences by spending the least possible amount of money. I am pretty much proud of myself that I was able to do that. I covered Vietnam, Thailand, and Malaysia under ₹80k. This included taking a total of 9 flights and two intercity buses, a PADI scuba diving program, staying in 9 hostels/hotels, local conveyance, clubbing, eating local food as much as I could, entry tickets wherever needed, and of course, shopping! How did I make it happen? Let's find out!
Also read: Travellers Can Now Enjoy Staying In Thailand For 9 Months, If They Quarantine For The First 14 Days
Destination 1: Vietnam — The Land of Blue Dragon
This charming country is known for its beautiful beaches and rivers, Buddhist pagodas, French colonial landmarks, delicious food, war history, and the most happening nightlife I have ever seen while travelling! I included Ho Chi Minh City (formerly known as Saigon), Nha Trang, and Da Nang in my travel itinerary. While roaming around the bustling streets of Ho Chi Minh City, I read somewhere, "In Vietnamese, we say Tình for something more than love." I liked this quote because of the way I felt there was more than love. Let me take you on my exciting journey across the three mesmerising cities!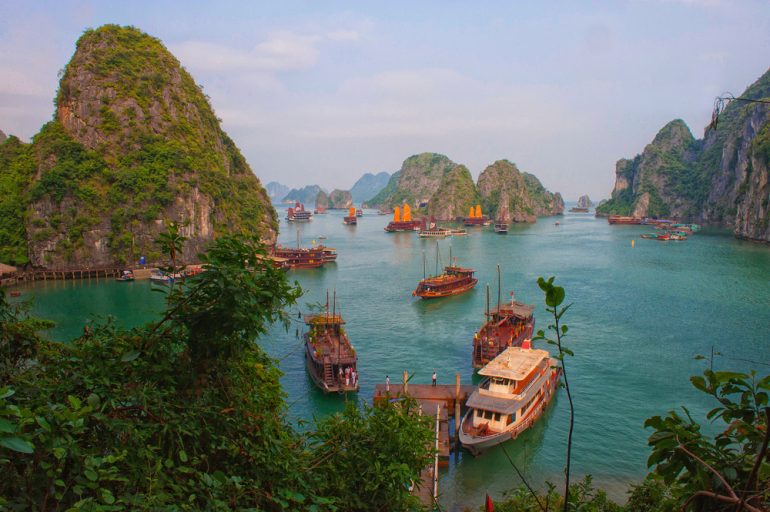 Bùi Viện Street 
I accidentally stumbled upon Bùi Viện Street and was surprised because what I saw there was unexpected. Vietnam has never been known as a party place. All party animals flock to Bangkok in Thailand to enjoy the nightlife. But after seeing the party scene of both the sites, I can say it without a single trace of doubt that this party street in Vietnam will make you forget the nightlife of Thailand. 
The bright lights come up as the sun goes down. The moment I entered the street, I was bathed from head to toe with colourful lights coming from huge nightclubs. The arrival of the Lunar New Year (January 25, 2020) had further enhanced the pomp and show of the whole place. Several bars, restaurants, and clubs opened up, and small chairs and tables were set onto the sidewalk. Soon the whole street was filled with backpackers looking to eat, drink, and party. If you are a non-vegetarian foodie, then there are all kinds of Vietnamese delicacies to choose from the street vendors.
War Remnants Museum
Ticket price- 40,000 dongs (around ₹130 INR)
The museum has researched, collected, stored, preserved, and displayed documents, images, and exhibits on the evidence of crimes and the consequences of the Vietnam War, which was fought for as long as nineteen years. At the entrance, you will see helicopters, aeroplanes, tanks, landmines, bombs, etc. that were used in the war. The history of the war and other important details are explained there via more than 20,000 documents, artefacts, and movies. That includes a collection of photos of the American invasion war in Vietnam, crime of aggression war, prison regime, the world's support towards Vietnam, and most importantly, the consequences of Agent Orange during the war the effects of which can be seen even today. 
Ben Thanh Market
If you want to buy local handicrafts, branded goods, Vietnamese art, and other souvenirs, then this is the best place in Saigon. And when you become tired after bargaining at shops, then cool off with any of the cold beverages and enjoy the taste of hawker-style Vietnamese cuisine at a stall inside the market. Things you can purchase from here include lacquerware, bamboo goods, arts and crafts, clothes, luggage, watches, spices, nuts, local fruits and vegetables, and electronic goods. Vietnam Gets A Hotel With Gold Plated Bathtub And Toilet.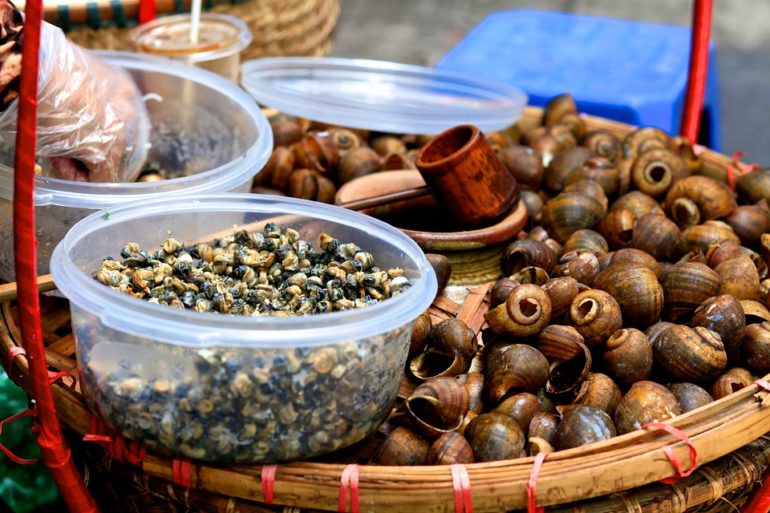 Christ the King Cathedral/Nha Trang Cathedral
I chose the sunny and windy day of Lunar New Year to visit the largest church in the city that was constructed in the provincial French Gothic style during the early nineteenth century. Locals also call this church as Stone Church or Nui Church. Entirely made of stone, the cathedral features beautiful stained glass windows, a square clock tower surmounted by a large crucifix and three cathedral bells. Outside, you can also see statues of saints as well as 4,000 tombstones mounted on the sides. Set atop a hill, this cathedral is one of the most important remnants of French architecture in the coastal town.
Long Son Pagoda/ Chùa Long Son
This Buddhist temple is situated on the foothill of Trai Thuy Mountain. Built in the style of Taoist architecture; the pagoda features the embellishment of mythical animals and sculptures of Taoist gods. It has a three-tier roofed entrance that is decorated with mosaic dragons. The temple is famous for the 79 feet tall white statue of Buddha seated on a lotus throne that can be seen from anywhere in the town. One has to climb a total of 152 steps to reach this main attraction. Moreover, on the way to the white Buddha, there is a gigantic reclining grey-coloured Buddha statue as well.
View this post on Instagram
Dragon Bridge
Measuring 2,185 feet in length and constructed in the shape of a golden dragon, this is the longest suspension bridge in Vietnam. It presents a stunning display of lights, fire, and water. A popular spot among photographers, this six-lane bridge crosses the Han River. The dragon also spits water and breathes fire from its mouth from 9 pm onwards on weekends and annual festivities. You can have a great time in any of the riverfront bars, restaurants, and cafes that offer terrace seats overlooking the enormous bridge.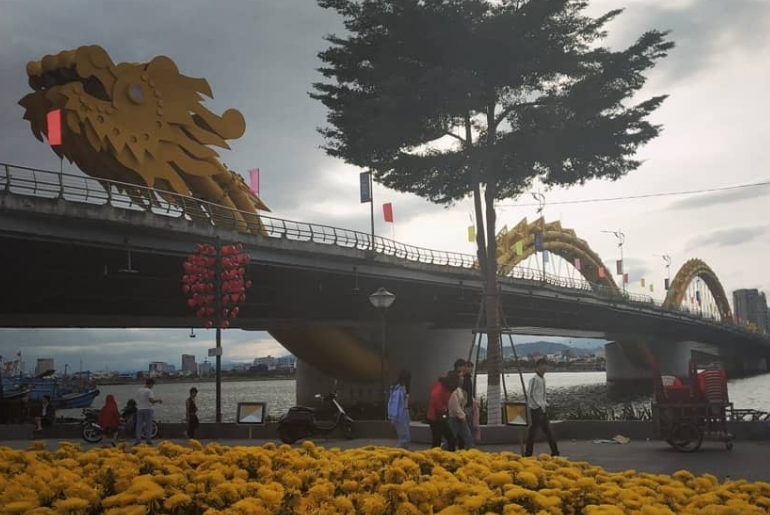 Flower Street
Climbing down the stairs from the Dragon Bridge, you will reach the Flower Street, which showcases beautiful formations of a wide variety of colourful flowers. It is counted among the top five special New Year events in Da Nang and is a must-see. Showcasing the theme "Spring Colours", you will see fantastic flower decorations in the north and south sides of the Dragon Bridge. Here's Everything You Need To Know Before You Pack Your Bags for Vietnam.
View this post on Instagram
Love Lock Bridge
Crossing Han River, this romantic bridge is inspired by the famous padlock bridges in the world, specially constructed in France, Germany, and Italy. As proof of their deep and undying love, couples put love padlocks with their names, initials, or messages of affection on this bridge. The vibes of this bridge are lovey-dovey, and it's an ideal location for lovebirds to get stunning photographs.
Son Tra Night Market
Close to the Dragon Bridge and Love Lock Bridge, this night market is an excellent place for shopping. You can buy souvenirs, handicraft products, trinkets, bags, phone covers, shoes, wallets, potteries, lanterns, clothes, conical hats, etc. from nearly 200 pavilions that are open from 6 pm to midnight. This place is a paradise for foodies, who want to try local street food, especially seafood. 
My expenses in Vietnam included the following:
Flights to Ho Chi Minh City and Da Nang

Bus to Nha Trang 

Clubbing in Ho Chi Minh City

Accommodation 

Entry tickets

Food

Shopping

Local conveyance 
Destination 2: Thailand — The Land of Smiles
Thailand was my second destination, and I decided to explore Chiang Mai, Bangkok, and Krabi. This country is like a cocktail for travellers. It has something for everyone. Whether you want to soak yourself in the architecture of its grand Buddha temples or enjoy a crazy nightlife, Thailand will not disappoint you. Let me take you on my incredible journey across the three vibrant cities located in northern, central, and southern parts of Thailand. There Is A Pink Water Lilies Lake In Thailand That's Absolutely Stunning.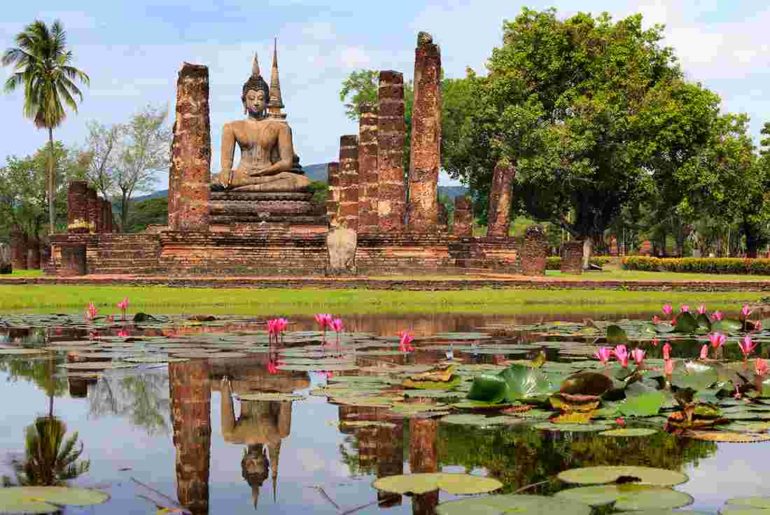 Wat Phra That Doi Suthep
Opening hours- 5 am to 9 pm on all days
Ticket price- 30 baht (₹70)
Crowning the Doi Suthep Mountain on the western outskirts of Chiang Mai, this is one of the most sacred temples in Thailand. The whole route is also stunning as you have to drive through the Doi Suthep–Pui National Park to reach Wat Phra That. The shiny golden temple is the highlight, but you will see something beautiful at every turn. Also, before climbing up 306 steps that lead to the temple, there are so many vibrant shops where you can buy clothes, souvenirs, singing bowls, etc. 
Museum of Jade
Opening hours- 8:30 am to 5:30 pm on all days
If you love jewellery made with ornamental minerals, especially jade, then you should visit Orchid Jade Factory that is located just below the temple. Along with the highest quality jadeite jewellery, several big and small statues are also available there for sale. If you are willing to buy jade earrings, rings, bracelets, or a luxurious decorative piece for your living room, then this is the right place in Thailand.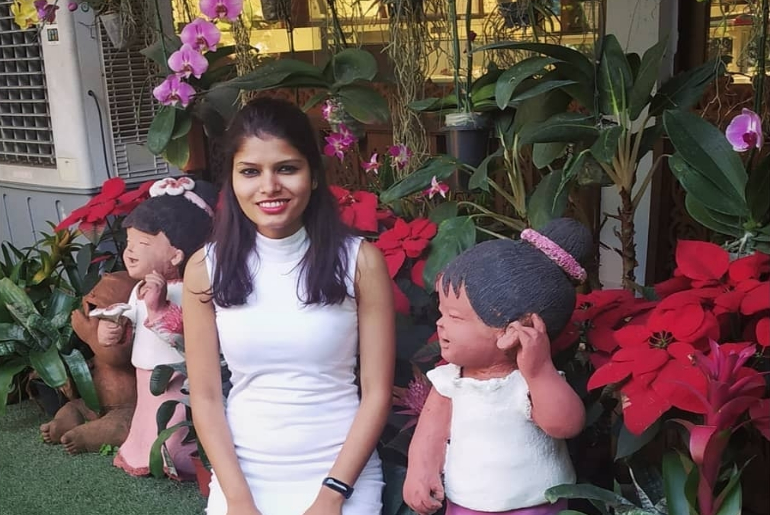 Central Plaza Chiang Mai Airport
Opening hours- Monday to Friday 10:30-21:00, Weekend and Holidays 10:00-21:30
Just 5 minutes away from the airport, this is the one-stop destination if you want to buy international brands or purchase souvenirs at the last minute before taking off. The mall is famous for its handicraft and memento section. You should check out various boutique shops selling a wide variety of typically Northern Thai souvenirs such as silks, clothing, teak trinkets, traditional toys, etc. Tourism Thailand Has A New Theme And You Are Going To Love It!
Chiang Mai Night Safari 
Ticket price- 100 baht (₹250). Ticket prices go up to 800 baht (₹2,000) based on the trail you choose. (Let me warn you not to visit this terrible place if you are an animal lover.)
I reached there, bought the ticket, and entered inside, but soon realised that it's not a safari; it's a ZOO. If you love animals, then you will be horrified after seeing what happens here. This place displays cruelty to animals in so many ways. I am entirely against the concept of a zoo, and the name of this place is misleading. They have collected animals, birds, and reptiles from all parts of the world such as alpaca (South America), clouded leopard (Indochina region), bat-eared fox (Africa), white-bellied sea eagle (Australia and New Guinea), rusa deer (Indonesia), green iguana (Central and South America), and many more. But the bottom line is that it's a jail for all of them. 
Temple of the Emerald Buddha (Wat Phra Kaew)
Opening hours- 8:30 am – 3.30 pm on all days
Ticket cost- 500 baht (₹1170). Children under 120 centimetres are free. The ticket also includes entry to the Grand Palace. The temple is located inside the Grand Palace itself and is the biggest attraction of Bangkok. In the main hall, you will see a figurine of the meditating Buddha that is made from a solid one piece of green jade and clothed in gold and diamonds. Perfect examples of exquisite royal architecture, including countless majestic courtyards surround this magnificent temple.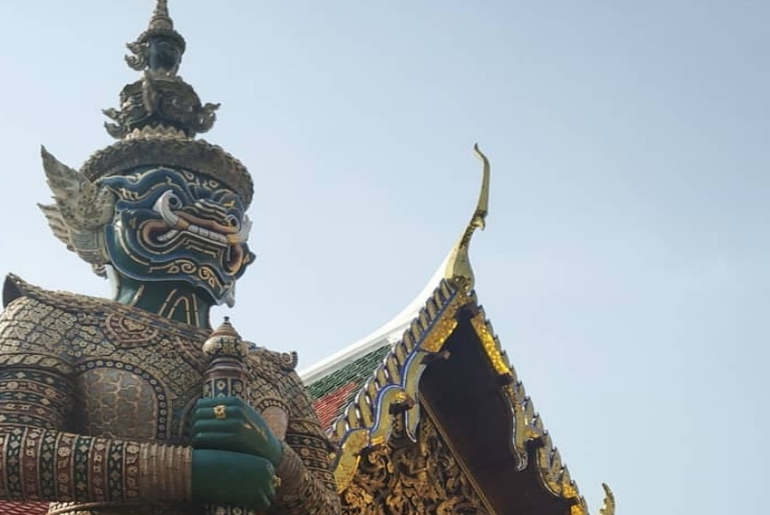 Grand Palace
Covering an area of 218,400 square meter island, the Grand Palace is located on the banks of Bangkok's major river, the Chao Phraya. It has a complex of various halls and temples that are set around open lawns, gardens, pavilions, and courtyards. Since 1782, the palace has been the official residence of the Kings of Thailand. It is partially open to the public as a museum with several working Royal offices situated inside. Camp In A See-Through Bubble Tent Surrounded By Elephants In Thailand.
Khaosan Road
This street is the ground zero for backpacker culture. If you want to see Bangkok's nightlife at its best, then head to this road, which is the travellers' hub of Southeast Asia. It is jam-packed with raucous pubs and restaurants along with pocket-friendly hostels. At every few steps, you will be approached by someone selling barbequed and fried insects. The city's most popular area for shopping, enjoying drinks, and getting a massage, this place has become a favourite for late-night revellers.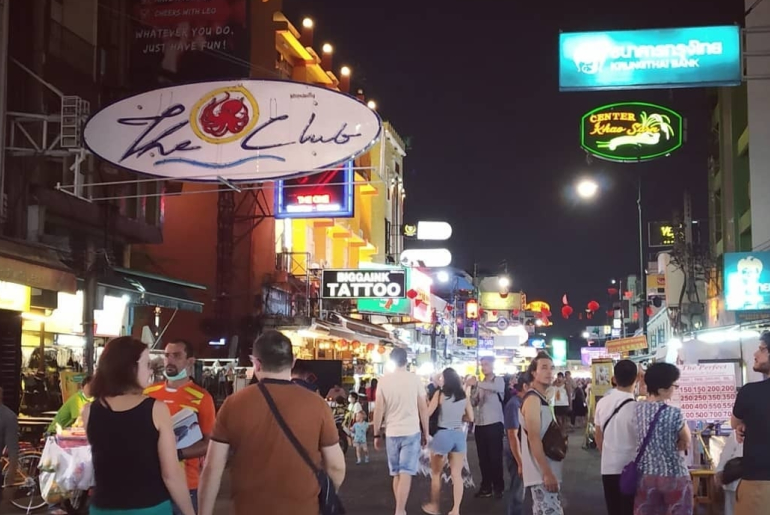 PADI Discover Scuba Diving Program
Cost- 4100 Thai Baht (₹9500) plus 500 Thai Baht (₹1200 INR) for photos
Dive Sites- Koh Ya Wa Sam and Koh See
I relived my pleasant childhood memory of wanting to be a mermaid just like Ariel, Disney's red-haired brave little mermaid! I booked my slot with Kon-Tiki Krabi Diving & Snorkeling Center, which is a 5-star PADI centre. It offers single day Discover Scuba experiences, dive instructor courses, and technical education, including side mount diving. The marine life of these diving sites is pretty awesome. You have a good chance of spotting Leopard Sharks, Water Snakes, Scorpionfish, Seahorses, Barracudas, Bannerfish, Jellyfish, Box Fish, Sergeant Major Fish, Yellowback Fusiliers, and many more.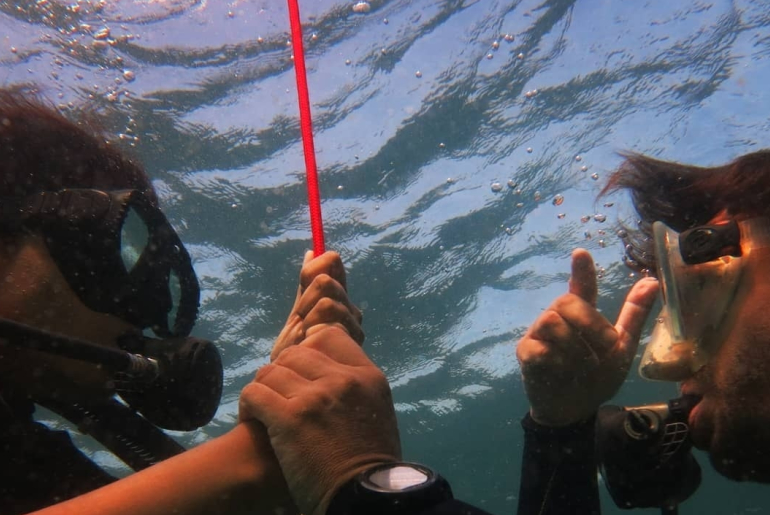 Ao Nang Beach
This beach is a great place to enjoy the ocean sound and a good book. It is a small, pleasant, and clean beach that offers a gorgeous sunset view. The stretch of sand alongside shallow waters is quite long, and there are so many lively shacks as well as quieter spots where you can spend quality time alone or with your friends. And there are swings as well!
Bamboo Bar 
There is a whole street in Krabi lined with blingy and happening pubs. I chose to hang out at the Bamboo Bar that has a rustic and a laid-back ambience. With a pool table, foosball table, and other games, this club has enough options to satisfy night owls and partygoers. Just enjoy a drink, listen to the rocking songs, and show off your dancing moves.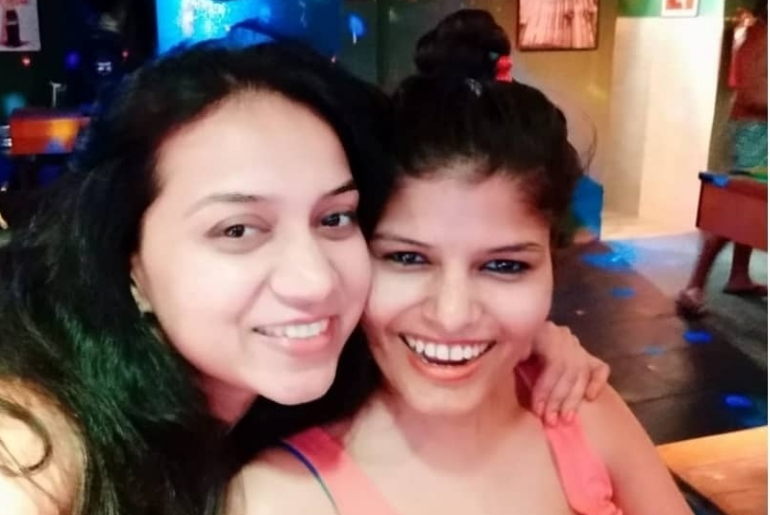 My expenses in Thailand included the following:
Flights to Chiang Mai, Bangkok, and Krabi

Scuba diving program fee 

Clubbing in Krabi

Accommodation 

Entry tickets

Food

Shopping

Local conveyance 
Destination 3: Malaysia — The Land of Indigenous Malay
Let me tell you the most impressive thing about Malaysians! Locals gave me oranges as a gift as soon as they got to know that I am travelling alone. It was hard for them to believe that I am not accompanied by my family, friends, or boyfriend in a completely unknown country. An Indian solo female traveller was a big deal for them, and women and men at shops and hostels gave me oranges with the biggest smile on their face. Isn't that so cute!Let me take you on my incredible journey across Kuala Lumpur, Penang, and Melaka/Malacca.
KL Tower
I covered Vietnam, Thailand, and Malaysia under ₹80k. This included taking a total of 9 flights and two intercity buses, a PADI scuba diving program, s in 9 hostels/hotels, local conveyance, clubbing, eating local food as much as I could, entry tickets wherever needed, and of course, shopping!
Tickets (for foreigners):
Observation Deck- RM 49 (

₹

900) for adults and RM 29 (

₹

550) for children between 4 and 12 years

Sky Deck (includes Sky Box & Observation Deck)- RM 99 (

₹

1800) for adults and RM 52 (

₹

1000) for children between 4 and 12 years
There are combo tickets for Blue Coral Aquarium, Upside Down House, XD theatre, Forest Eco Park, etc. as well. The 7th tallest telecommunication tower in the world and the tallest in Southeast Asia, Menara Kuala Lumpur stands at the height of 421 meters. The Observation Deck is at 276 meters above ground from where you can enjoy breathtaking views of the Kuala Lumpur skyline. Located in the heart of Kuala Lumpur, this tower is a must-visit if you want to experience a blend of culture, adventure, and nature.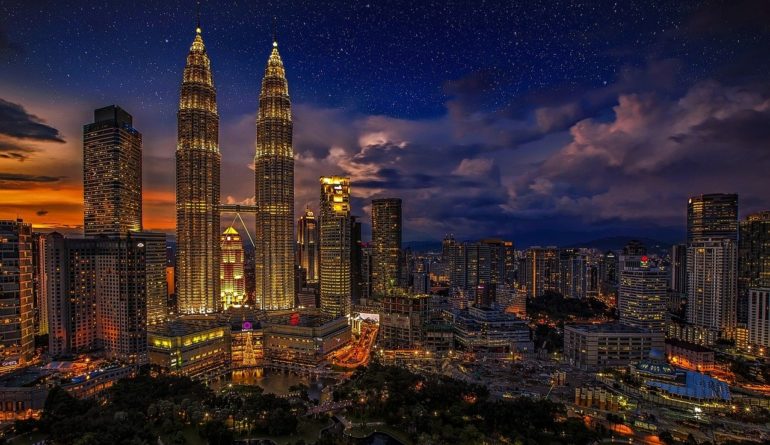 Chinatown
Based in Petaling Street, Chinatown never sleeps and is amazingly colourful and bustling than its glamorous neighbours like Kuala Lumpur City Centre or Bukit Bintang. It is one of the most popular spots in Malaysia owing to its oriental culture, heritage, and history. It is a bargain hunter's paradise where you can purchase fashionable clothes & accessories, local crafts & paintings, chic bags, souvenirs, etc. Also, don't forget to try yummy noodles and curry here. 
View this post on Instagram
Armenian Street
Located in George Town's UNESCO World Heritage Site, this street has gained immense popularity owing to its rich cultural offerings and delightful street art. You will be stunned to see beautiful temples, art galleries, souvenir shops, fashion shops, etc. This place has the best street art I have ever seen and clicked such beautiful photographs here. There are a few small and cute restaurants, also where you can stop for a quick bite or drink. From Maldives To Nepal, 16 Countries Around The World Allow A Visa-Free Entry To Indians.
Heritage Area
When in George Town, visiting Fort Cornwallis, Kek Lok Si Temple and Khoo Kongsi would be a great idea. The streets reflect a fascinating fusion of eastern and western influences. Dominated by Chinese storefronts, you will come across several rowdy pubs, artsy boutiques, swanky shopping stores, cafes, and studios. A hotchpotch of Indian curry and Chinese noodles is available for foodies here. The most fantastic thing about this place is flash mobs. Out of nowhere, a group of people would come and give excellent dance performances, and anyone is free to join them.
Little India
Penang has this small Indian enclave that uniquely reflects Indian culture. The area is filled with the aroma of spices, the latest Bollywood songs blaring out on loudspeakers, and a variety of colourful shops. You will be astonished to see Indian temples, free Mysore coffee stall, chapatti making classes, Indian clothes shops, Indian saree tying stall, and a lot more that will remind you of India. Also, there are a couple of purely vegetarian restaurants that offer delicious South Indian food along with popular Indian snacks like Samosa.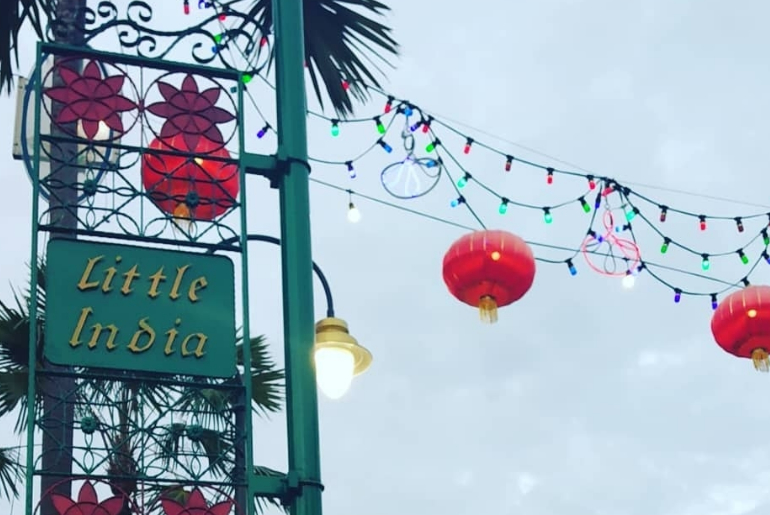 Chew Jetty
Located in George Town, this jetty is one of the clan jetties popular among tourists. It has several tourist booths selling local handicrafts, clothes, and souvenirs. You will see lovely wooden homes built by the water with beautiful wall paintings on your way. As you keep on walking and reach the end, you will see the bay and several ferries heading off from the harbour. This Biker Rode To 5 Countries With 5 Friends & Covered 5000 Km From Singapore To India.
 Windmill Dutch Square
Melaka is a famous UNESCO World Heritage Site, and William Dutch Square is its heart. As soon as you enter this place, you will see bright, terracotta-red colonial Dutch buildings having louvred windows and chunky doors with wrought iron hinges. These were built between 1660 and 1700. There is also a central fountain, an ornate Victorian marble addition that dominates the area. Colourful trishaws playing loud songs are sure to grab your attention. Spots like Stadthuys, Christ Church, Malaysia Youth Museum & Art Gallery, and Tang Beng Swee Clock Tower are a must-see. Moreover, there are lovely restaurants and cafes lined on the sides of the Malacca River. 
P.S. Melaka also has a Little India where you can find south Indian restaurants. You should try dosa and coffee here.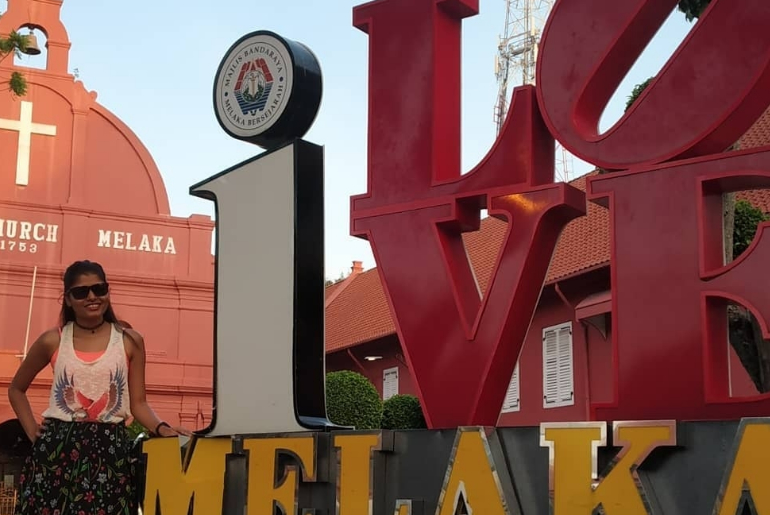 My expenses in Malaysia included the following:
Flights to Kuala Lumpur, Penang, Melaka, and back to India (Delhi)

Bus to Kuala Lumpur while returning 

Accommodation 

Entry tickets

Food

Shopping

Local conveyance 
I am delighted that I travelled to these South Asian countries before the travel ban was imposed owing to the ongoing pandemic. I consider myself lucky as I got to experience some of the most incredible moments in all these nations. Whether it was club-hopping on Bùi Viện Street, scuba diving in Koh Ya Wa Sam and Koh See, or joining a flash mob in George Town, I believe that I got more than what I could ask for.
Keep travelling! (after we defeat Coronavirus) Till then, Stay Home Stay Safe.
— Contributed By Nancy Johri