When we think of beach vacations, one destination that instantly comes to our mind is Goa. Being a go-to beach destination for many, with time, this hippie town has also emerged as a party capital of India. I love Goa too, but I also feel that over-tourism and extreme commercialisation has made it an overhyped destination. Gone are the days when beaches were all about calmness; now they are merely flocked by tourists. And like me, if you too miss the serenity of the beaches and the magic of the sunsets, then you must visit Gokarna. 
Plan A Perfect Budget Trip To Gokarna
Nestled in Karnataka, this temple town is not only known for its pristine, less crowded beaches but is also known for its tranquil environment. Gokarna has the charm of Goa without the hustle-bustle of it. It's a perfect place to unwind with your friends, gorge on some seafood and spend some quiet quality time by the sea. If reading this has already convinced you to plan a trip to Gokarna, then this budget itinerary is for you. I visited Gokarna with a friend last year in July for three days, and here's how I planned it for ₹7,000 per person. 
Transport: I took an overnight luxurious bus from Mumbai, and the two-way journey cost me ₹2,300. It took me 12 hours to reach Gokarna and from there another 25 minutes to my accommodation. My friend was from Bangalore, so she took a night bus and met me directly at Gokarna. 
Stay: Hostel culture is quite popular in Gokarna. This beach town offers a plethora of hostels, homestays and BnBs that fit right in the budget. We lived in Zostel, which is nestled right by the Kudle beach. The property offers a majestic view of the beach, and in total the stay cost us ₹3,000, which is ₹1500 per person for 2 nights and 3 days.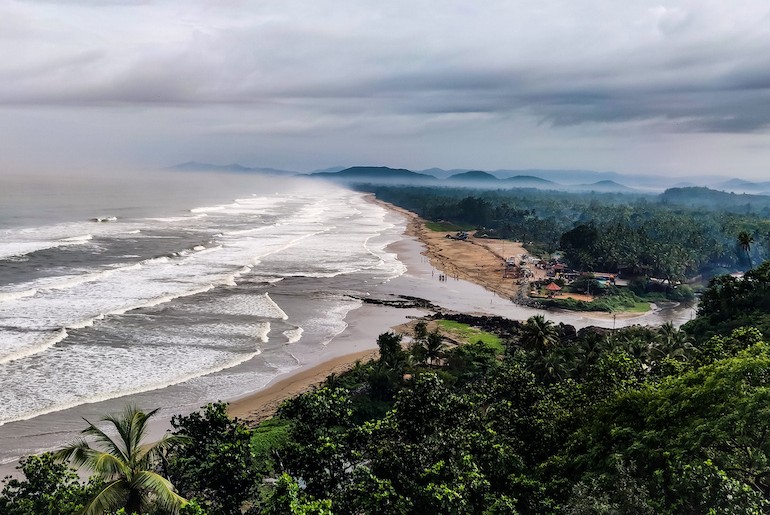 Also read: Why You Should Choose Gokarna Over Goa For Your Next Holiday
Transfers: The best way to travel around in Gokarna is by renting a two-wheeler. We rented a scooter and paid ₹1000 for three days, which again is ₹500 per person. Apart from this, I spent ₹300 extra on transfers. 
Tip: Rickshaws are available, but they are a bit expensive. So it's better to rent a two-wheeler. 
Food: Gokarna is well-known for its beach cafes. I spent ₹2500 on meals for three days. I was travelling with a friend, so the food costs were divided between us.
Tip: Do try the local dishes, they are affordable, filling and tasty too. 
Best time to visit: If you don't want to tan and want to stay away from the harsh rays of the sun, then consider hitting Gokarna between October- February.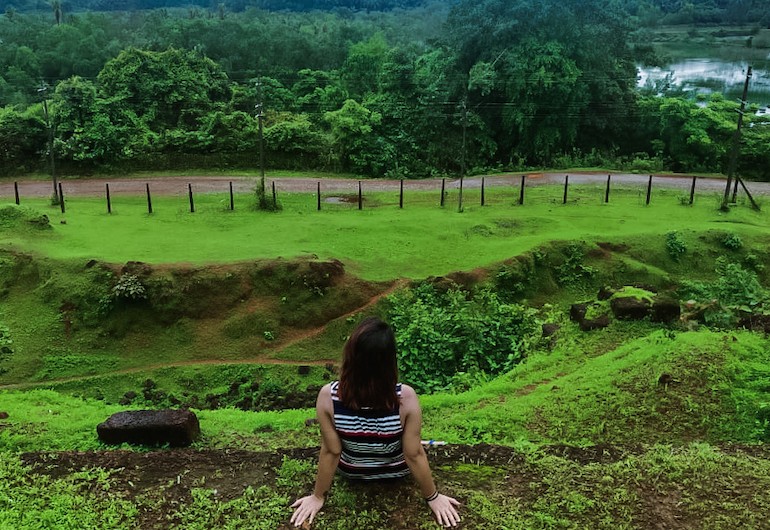 However, visiting this beach town during the monsoon season isn't a bad idea either. I went in July, and I must say with fewer tourists and affluence of flora, the beaches looked more sacred. 
Also read: 8 Most Secluded Beaches Of India To Have An Ideal Social Distancing Vacation
Day 1:
We reached Gokarna at 9 AM, and the scanty rainfall welcomed us in this beautiful town. After checking in the hostel by 9 30 AM, we rested for a while. Post that, we grabbed some lunch at the in-house cafe in our hostel. Cafe Mantra in Zostel is also one of the most popular cafes in Gokarna. Good food and chilled beer with a view of Kudle beach helped us start our trip.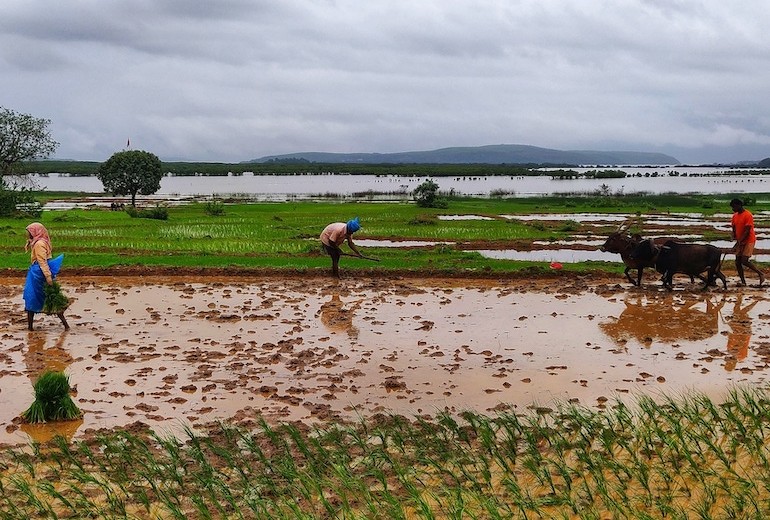 On day one, we decided to keep it slow. We visited the iconic Mahabaleshwara Temple and were stunned by its Dravidian style design and architecture. After spending an hour at the temple, we headed to Kudle beach for the sunset. We enjoyed the serenity of the beach while the sun painted the sky with hues of orange and yellow. Later, we called it a night and headed back to the hostel for dinner. 
Day 2:
We started the day early by 7.30 AM, and after having a wholesome breakfast at Cafe Mantra, we left to rent a two-wheeler. Our first stop for the day was Mirjan Fort, which is also one of the unexplored places of Gokarna. We spent 2-3 hours exploring the secluded fort, which was surrounded by lush greenery. We left from the fort at 1 PM and had lunch at a local joint which was known for its seafood.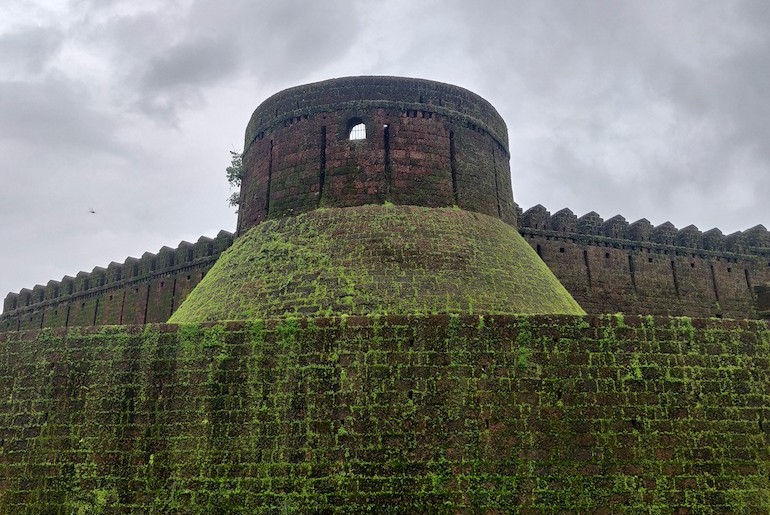 Also read: Experience Beach Trekking At One Of The Most Pristine Beaches Of Gokarna
Post that, we started our beach trek from the Kudle beach. Our trek covered Paradise beach, Om Beach and Half-moon beach. The three-hour trek had made us super hungry, and hence we visited the famous Namaste Cafe on the OM beach for a hearty meal. Our night ended on a high note with some palatable food and conversations with fellow travellers.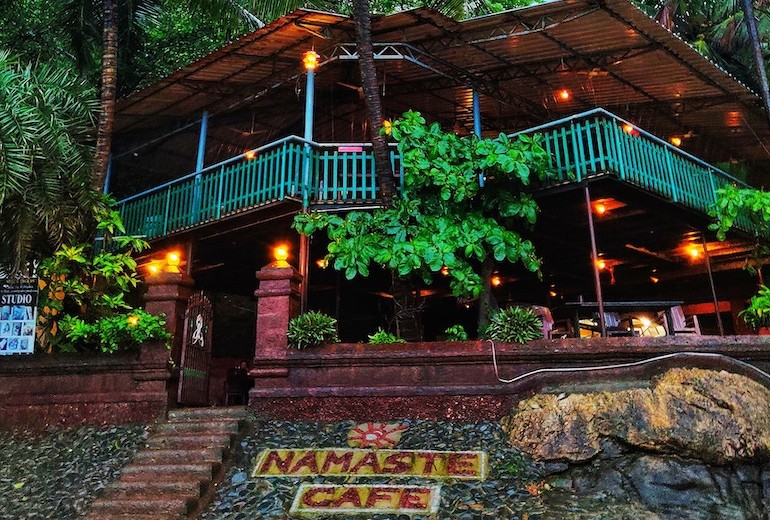 Tip: Namaste Cafe and local eateries don't accept cards, so make sure to carry cash with you. 
Day 3:
This was officially our last day in Gokarna. We woke up early, packed our bags and decided to make the most of the remaining time before catching the bus at night. We rode to Ankola and visited the famous Honey beach. While the beach was stunning, it was the scenic ride from the hostel to Ankola that we enjoyed the most.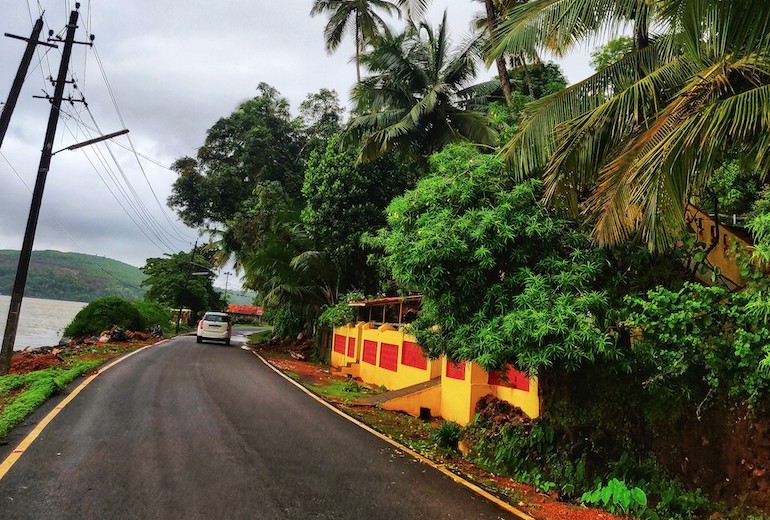 We crossed some beautiful villages covered with coconut trees and the picturesque landscapes in the area, made everything look surreal.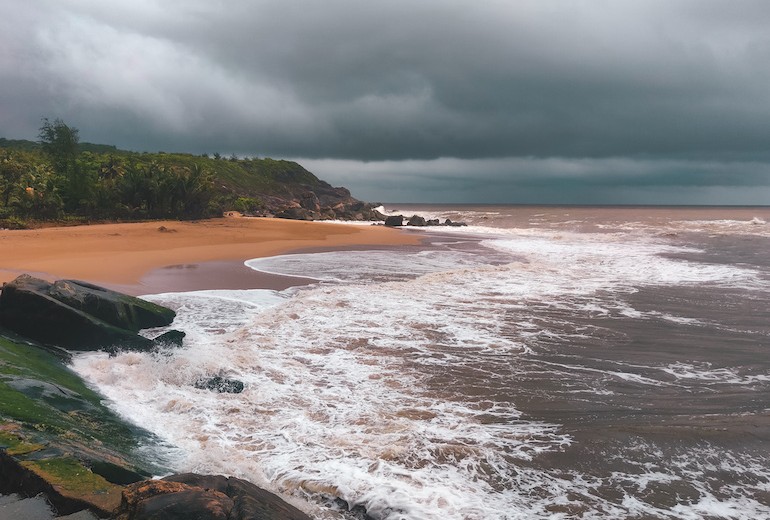 On our way back, we stopped for food at a small kitchen owned by locals and savoured the famous fish fry and Bhakri. By 7 PM, we bid goodbye to the place and headed to the bus stand. I boarded the bus for Mumbai for 7 PM while my friend boarded the bus for Bangalore.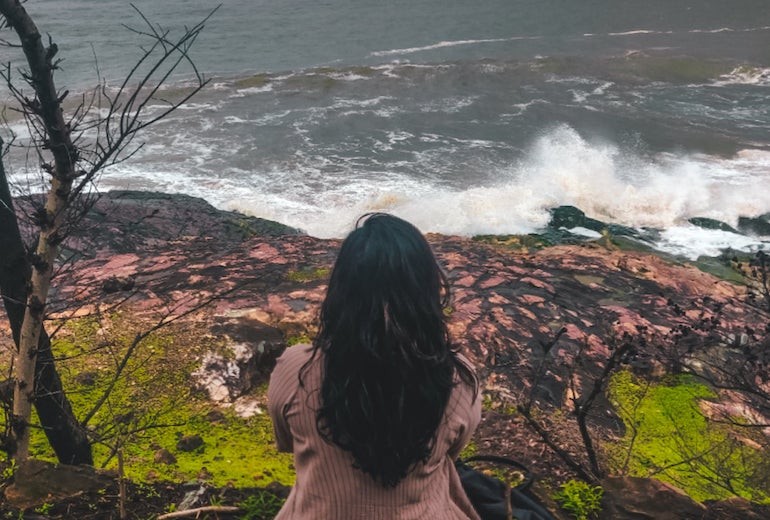 I honestly think that visiting Gokarna during the monsoon season was the best decision of my life. With fewer tourists, the idyllic beaches and pristine waters looked more tranquil. The rain Gods surely made travelling a bit difficult, but the lush greenery and delectable food compensated for it.
Also read: You Can Enjoy A Session Of Yoga In A Treehouse In Gokarna
Things You Shouldn't Miss Out On:
Since I had visited during the monsoon season, most of the beach shacks were not open. I also missed out on taking yoga lessons on Kudle beach, but you should definitely consider taking one.