Indians with any valid visa can enter the UAE- India's Ambassador to the UAE has said. Ambassador of India to UAE, Pavan Kapoor, on 10 August tweeted: "Very pleased to see the @MoCA_GoI notification this evening as per which both Indian & UAE airlines can now carry any Indian national holding any type of valid UAE visa from India to UAE!" Meanwhile here are COVID-19 Rules You Must Know For Traveling To These 10 Countries.
Who Can Now Travel To The UAE?
Category of outbound travellers permitted to travel from India to UAE include:
Indians with any type of visa
UAE Nationals
UAE resident permit holders with ICA permit
Previously, ONLY individuals with a valid residence visa were permitted to enter the UAE. This was, part of the Vande Bharat mission. However, last week India's Ambassador to the UAE recommended authorities in India to consider allowing Indians with valid visas to travel to the UAE. Later, on 7 August, an Air Bubble was formed to support the travel corridor. As per the scheme, any Indian national holding any type of valid visas for countries under a bilateral travel arrangement may be permitted to travel as long as there is no travel restrictions for entry of Indian nationals in that country. Meanwhile, here's who can travel in and out of India in August.
The Indian government had launched the special evacuation mission, known as the Vande Bharat Mission, which is currently under operation. The Vande Bharat Mission began on 6th May, and is operating flights to various countries. Under this initiative, 9,49,105 stranded Indians from foreign countries have been repatriated till August 5, according to a tweet by the Ministry of Civil Aviation. Now, the government is allowing certain OCI cardholders as well to enter the country. Meanwhile, here are some Indians sharing their experiences of the Vande Bharat Mission.
The ministry also advised people traveling to the UAE must wait for the formal announcement before booking the tickets. The new rule comes as a big sigh of relief for parents whose kids are stranded in India without UAE residency visas.
Also Read: Air India Express Flight From Dubai Skids Splits In Two At Kozhikode, 18 Dead Including Both Pilots
OCI Cardholders From UK, US, Germany and France Can Now Enter India
The Ministry of Home Affairs announced on August 7 that OCI cardholders from countries with which air bubbles have been finalised can enter India. This implies that currently, OCI cardholders from UK, US, Germany and France can travel to India. On that note, Airline Ticket Rates In UAE Could Drop In September.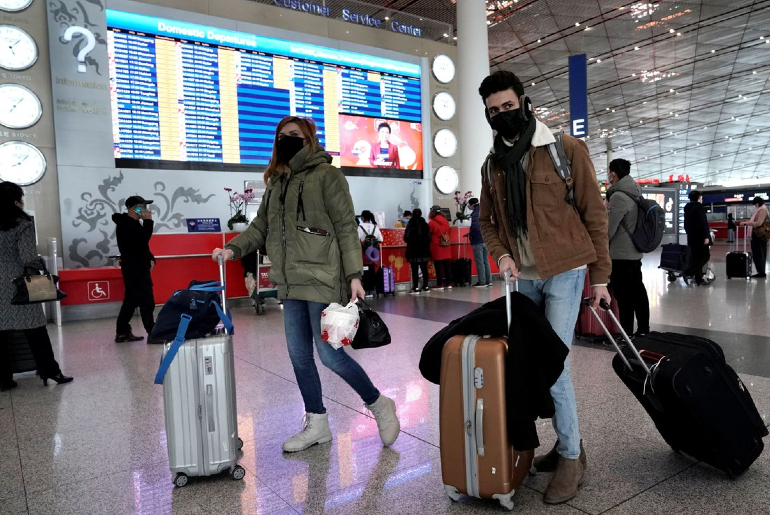 Additionally, any foreigners from these countries can also obtain an Indian visa for business, medical and employment purposes. The announcement further reads that Indians who wish to travel to these specific countries are also allowed to do so, on any visa type. Meanwhile, in case you are traveling, here are 5 Things To Keep In Mind While Taking A Flight During Pandemic.